Wildlife cameras act as early warning system to detect animal decline
- Anne MacLaurin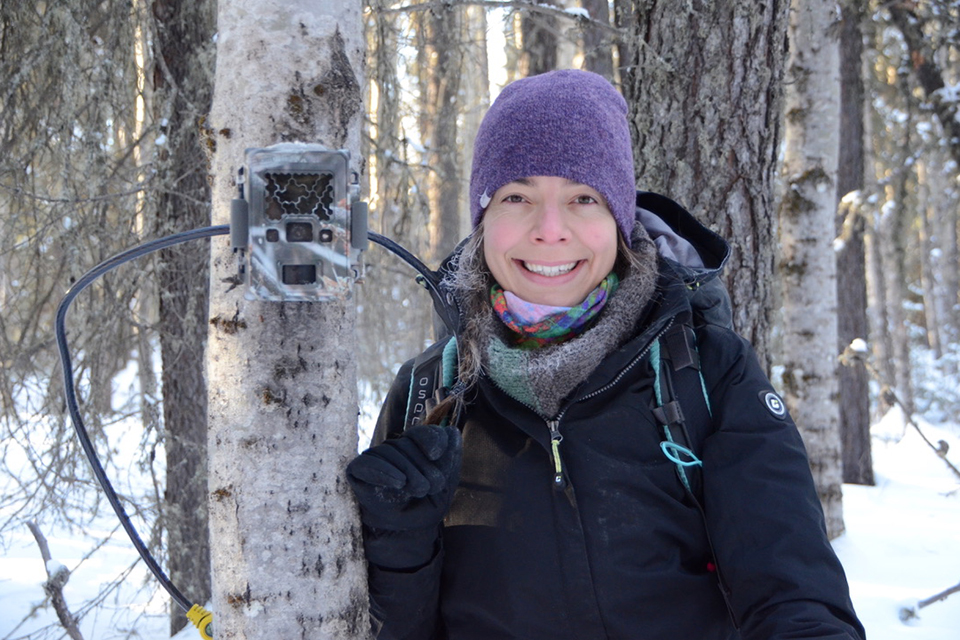 Crawling through dense underbrush was just a normal part of Sandra Frey's day as a graduate student in UVic's School of Environmental Studies.
Using remote cameras to help mitigate wildlife decline
On Nov. 26, she received national recognition—the Mitacs Award for Outstanding Innovation in a master's program—for her breakthrough work with wildlife camera data collection.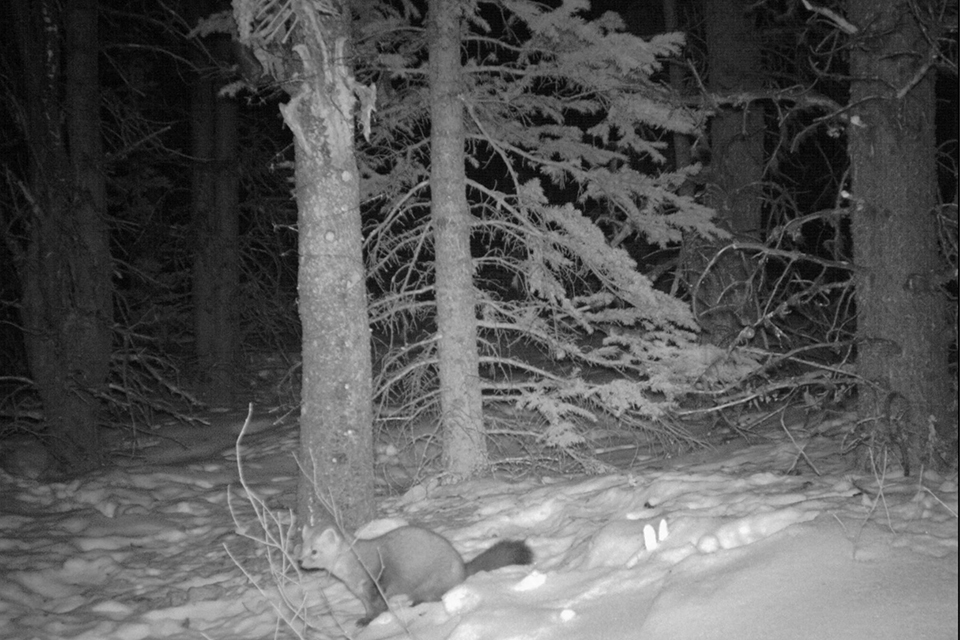 Frey used the data collected from wildlife cameras to show how animal behaviour patterns change when people disturb their habitats, information that can ultimately be used as an early warning system to detect and prevent wildlife decline, and manage land-use policies.
Normally when researchers are trying to understand the impact of human activity on wildlife, we're looking for changes in species distribution, but by the time we detect it, there may already be significant losses in those populations.

—Sandra Frey, UVic environmental studies grad student and recent Mitacs award recipient
By reliably detecting small changes in species behaviour due to human activity, the hope is to mitigate for biodiversity losses before they occur, she explains.
By examining large quantities of time-stamped images and related data, Frey documented subtle changes in animal behaviour in landscapes where human activity is present compared to undisturbed landscapes. Working under the supervision of InnoTech Alberta scientists Jason Fisher and Brian Eaton, and UVic ecologist John Volpe in the School of Environmental Studies, she used the information collected from remote wildlife cameras.
Focusing on several carnivore species including wolf, cougar, coyote, lynx, wolverine, marten and long-tailed weasels, Frey showed that important shifts in behaviour occur that could ultimately lead to species decline.
National award recognizes student innovators
The Mitacs Award for Outstanding Innovation–Master's is presented to a graduate student who has made a significant achievement in research and development innovation during their Mitacs-funded research.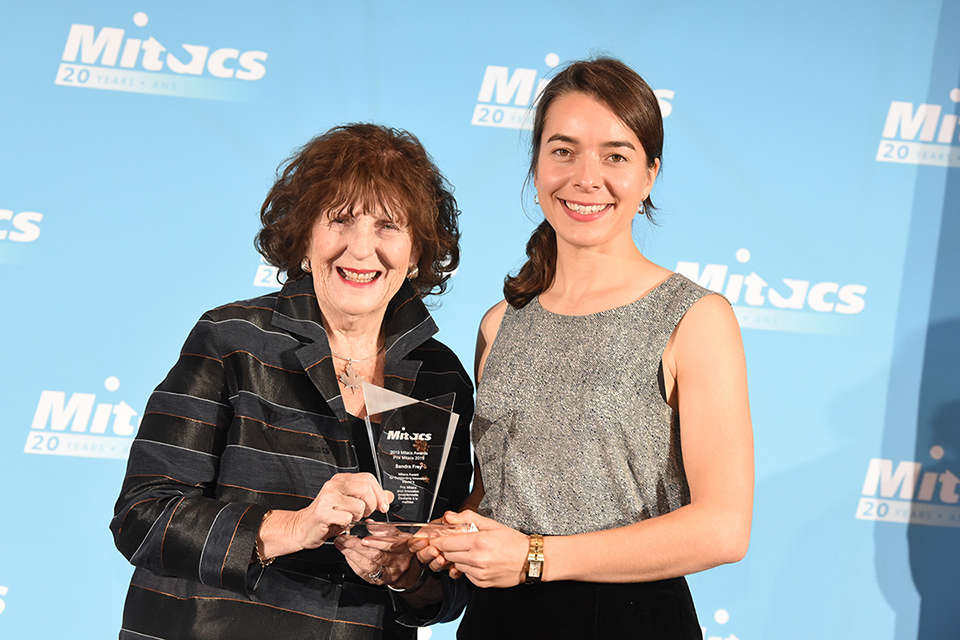 Frey is one of eight Mitacs award winners nationally this year, chosen from thousands of researchers who take part in the annual Mitacs programs. The remaining seven recipients were recognized for outstanding innovation, exceptional leadership or commercialization in other areas of research.
Mitacs is a not-for-profit organization that fosters growth and innovation in Canada for business and academia.
Frey accepted the award at a ceremony in Ottawa last month.
Learn more
Photos
In this story
Keywords: award, student life, sustainability, wildlife, environmental studies
People: Sandra Frey