Breakthrough alters makeup of material surfaces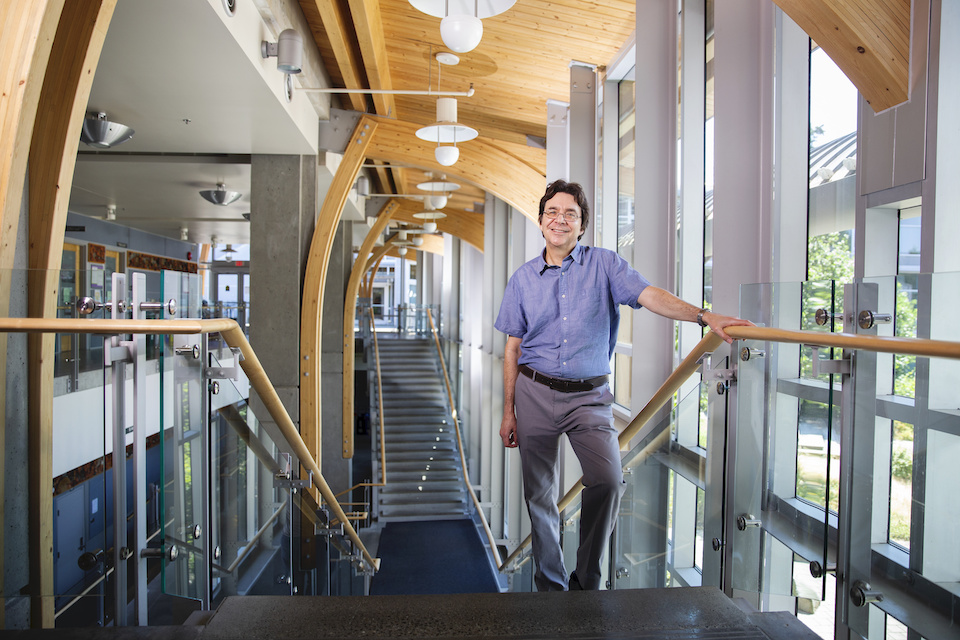 If you can find an efficient way to alter the chemical makeup of a surface then you can potentially enable a wide range of applications—from designing electrodes for powerful sensors to accessing improved ways to harvest energy for more efficient solar panels. 
Researchers from Canada and China did just that in research recently published in the journal Science. Renowned chemist Ian Manners, University of Victoria's Canada 150 Chair in Materials Science, and chemist Huibin Qiu of Shanghai Jiao Tong University, developed a new way to achieve functionalized surfaces. The process involves covering a material with tiny seed particles that, when mixed with solutions of polymers, result in the growth of nanoscopic crystalline fibres or "micellar brushes." 
"What is very unique about this discovery is that it represents the creation of surface functionalization on a new length scale," says Manners, who leads UVic's Laboratory for Synthetic Self-Assembled Materials. "The 'micellar brushes' that we grow from the surface are 10 to 100 times as large as other brushes such as polymer chains that have previously been attached to surfaces." 
The new method ultimately leads to the surface being covered with the tailored brush structure that allows surfaces to respond differently to liquids such as water and oil and to exhibit antibacterial behavior, as well as permitting chemical reactions using catalytic gold nanoparticles. 
"We can put the brushes on surfaces like semiconductors, insulators and metals. The key is if the seeds stick to it you can grow the brushes," Manners adds, noting the lengths of the brushes offer excellent opportunities such as creating efficient sensors and light harvesting structures for solar energy.   
Manners joined UVic spring 2018 and leads a team of 22 coworkers at his lab that focuses on advanced materials, which enhances the performance of existing materials and develops new ones for broad applications. The Canada 150 Research Chairs Program is a national initiative established in 2017 to celebrate Canada's 150th anniversary. The federal government is investing $118 million in one-time grants of up to seven years to attract top-tier international scholars and researchers to the country. The program aims to enhance Canada's reputation as a global centre for science, research and innovation excellence.
A media kit containing a high-resolution photo is available on Dropbox.
-- 30 --
Photos
Media contacts
Jennifer Kwan (University Communications + Marketing) at 250-721-7641 or researchcomm@uvic.ca
In this story
Keywords: chemistry, nanotechnology, research, teaching
People: Ian Manners