Family donates archives of acclaimed writer Edith Iglauer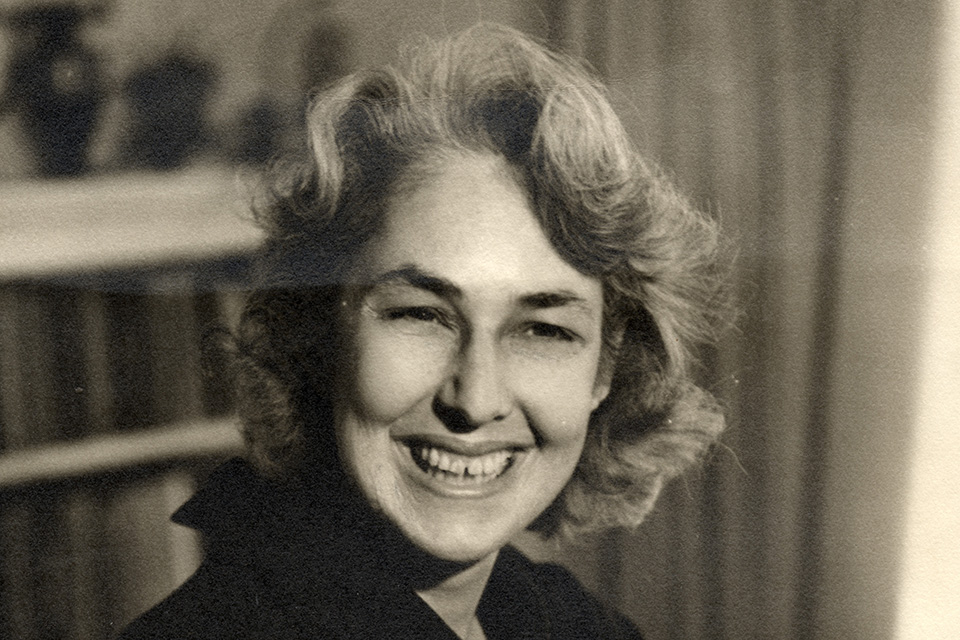 UVic Libraries has recently acquired the personal and literary archives of Edith Iglauer—the renowned writer, author, activist and "truth-teller" who became one of the most adventurous and astute observers of the Canadian way of life—which now provide the public with a rich source of information on 20th century history. 
"Edith Iglauer's contributions to literature are significant, as are her archives that document her journalism and non-fiction works over eight decades," adds UVic Director of Special Collections and University Archivist Lara Wilson. "UVic is honoured to be the home to this material, which is a rich source of information on 20th-century history, the writing process and Edith Iglauer's life." Iglauer died Feb. 13 on the west coast of British Columbia just weeks shy of her 102nd birthday. 
The UVic archives are widely respected and superbly maintained. Edith was awarded an honorary degree at UVic so it seemed fitting to provide her papers to its students, faculty and future scholars who use their facilities.  The proximity of her home on the Sunshine Coast has also contributed to the decision to house her papers there.
—Iglauer's son Richard Hamburger
The collection of thousands of items includes correspondence with artist Bill Reid, famed architect Arthur Erickson and writer Doris Shadbolt, as well as letters from fans of Fishing with John, one of Iglauer's best-known works. In addition, her archives contain cassette tapes of interviews with Erickson, original notes for her articles in The New Yorker and files on Pierre Trudeau that include photographs, letters and notes from his 1969 dinner at Iglauer's apartment. The collection also holds her war correspondent writing and work at the US Office of War Information, along with material covering former US First Lady Eleanor Roosevelt's speeches which were described by Iglauer as a high point in her career.
Edith Iglauer was not only a wonderful and beloved writer at The New Yorker, she was a pioneering reporter. I've always loved her book Denison's Ice Road. I fell upon it in a used book store years ago and read it straight through—such a wonderful book.
—David Remnick, editor The New Yorker
Iglauer left behind a writing legacy rich in imagery of life in Canada.  She started her career as one of a handful of female Second World War correspondents, then joined The New Yorker in 1961 as a staff writer.  Her subject matter covered topics that she was passionate about—from the World Trade Center in New York to air pollution, Arctic co-operatives and Inuit culture. Among her numerous other activities and accomplishments, she flew to New York City two weeks after 9/11 and wrote an opinion-editorial for the Vancouver Sun, covered Roosevelt's press conferences, reviewed the first exhibition by Inuit carvers in New York City and penned an in-depth profile of former Canadian Prime Minister Pierre Trudeau. 
However, it was the love and loss of her second husband John Daly that led to the most significant writing piece of her career, Fishing with John. A timeless love story that accurately portrays a salmon fisher's way of life, it was nominated for the Governor General's Literary Award for Non-fiction and ultimately turned into a movie with actress Jaclyn Smith portraying Iglauer. 
Upon receiving an honorary degree at UVic in 2006, Iglauer stated that the "still small voice of truth" is what she hears when she is writing.  Described as incredibly curious, groundbreaking and inquisitive, Iglauer was thrilled to have her life's work recognized in her adopted country in a meaningful and long-lasting way.  
Special Collections and University Archives is a department of UVic Libraries that acquires, preserves and provides access to rare and unique print and archival material, including the recently acquired Holiff Family Archives, and related objects, in a variety of subject areas, for learning, research and community engagement.
A press kit containing high-resolution photos of items in the archive, as well as a biography of Iglauer and highlighted clips from an audio recording with Iglauer and her son Jay Hamburger, is available on Dropbox.
-- 30 --
Photos
Media contacts
Richard Hamburger at rhamburgernyc@aol.com
Lara Wilson (Director, Special Collections & University Archivist) at 250-472-4480 or ljwilson@uvic.ca
Lisa Abram (Libraries Communications) at 250-418-5766 (cell) or lisaabram@uvic.ca
Tara Sharpe (University Communications + Marketing) at tksharpe@uvic.ca
In this story
Keywords: history, in memoriam, literature, research, writing, library
People: Lara Wilson, Heather Dean