Expert Q&A on safeguarding wildlife from research harm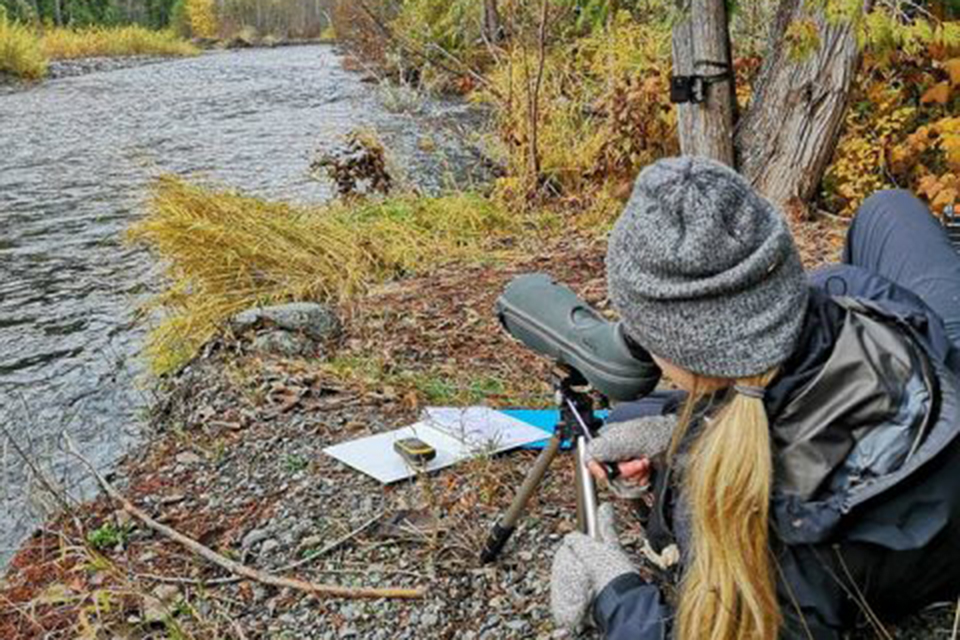 Kate Field, a graduate student at the University of Victoria, has identified an opportunity for improved treatment of animals studied in the wild. Field is lead author of a new study that explores safeguarding wildlife from unethical research practices. 
Field is pursuing a master's degree in UVic's Department of Geography and is a researcher with the Raincoast Conservation Foundation. 
"Publication reform to safeguard wildlife from researcher harm" was published today in PLoS Biology, with a news release available from the Raincoast Conservation Foundation (indicating other scientists involved, including Field's graduate supervisor and UVic conservation scientist Chris Darimont, who is science director at Raincoast Conservation Foundation). 
What does your research show about animal care guidelines in academic journals that commonly publish wildlife research? 
Our work drew upon examples of grossly inhumane methods. For instance, the use of strychnine-laced baits for wildlife had passed the peer-review process for a study published in a well-respected journal. We shed light on these examples to send a clear signal that there is an opportunity to improve oversight of humane treatment for research animals. 
Our broader analysis revealed troubling patterns, but clear opportunity for improvements. We found that, of the 206 journals in our study, one third had no animal care policies. This represents a striking deficit. 
And for journals that did have animal care policies, just 22 per cent had a statement related to best practices for animal care during fieldwork. 
This is problematic because, as other researchers have noted, animal care policies typically do not account for the behavioral and physiological variation that spans thousands of wild animals. 
How should animal care oversight in research change, according to your research findings? 
Simply put, policies posed as suggestions or recommendations lack force. 
For peer-reviewed journals, careful composition of journal policies explicitly posed as requirements could close loopholes that, if left open, potentially accommodate unethical treatment of research animals. 
We propose, by accounting for this reality and the criteria we surveyed, that a minimum template for mandatory animal care policy prescriptions be adapted to a wide variety of journals that contain wildlife research. 
The guidelines we propose are not only realistic for journals to adopt, editors to enforce and authors to comply with, but also comprise a coherent baseline for journals currently lacking animal care policies upon which to build. 
We have labelled ours as ARROW guidelines (Animal Research: Reporting on Wildlife, following the nomenclature of ARRIVE guidelines, which are commonly considered in research involving laboratory animals). 
What does this mean for the future of wildlife research? 
Scholarly journals can help shape the behaviour of researchers towards improved science and adherence to ethical standards. Journals could consider harnessing this influence to ensure the humane treatment of research animals studied in the wild. 
Wildlife researchers are typically motivated by the opportunity to improve the quality of lives for wild animals. 
Journals could help facilitate such aspirations via consistent and coherent animal care policies. 
By identifying opportunities for improving animal care policies of wildlife-oriented journals, we offer a potentially transformative route towards changes that can prevent suffering of wild research animals from reoccurring or continuing to occur.
Photos
Media contacts
Kate Field (Dept. of Geography) at fieldkate2@gmail.com
Anne MacLaurin (Social Sciences Communications) at 250-217-4259 or sosccomm@uvic.ca
In this story
Keywords: wildlife, research, graduate research, geography, social sciences
People: Kate Field, Chris Darimont