Lessons of the past shape the future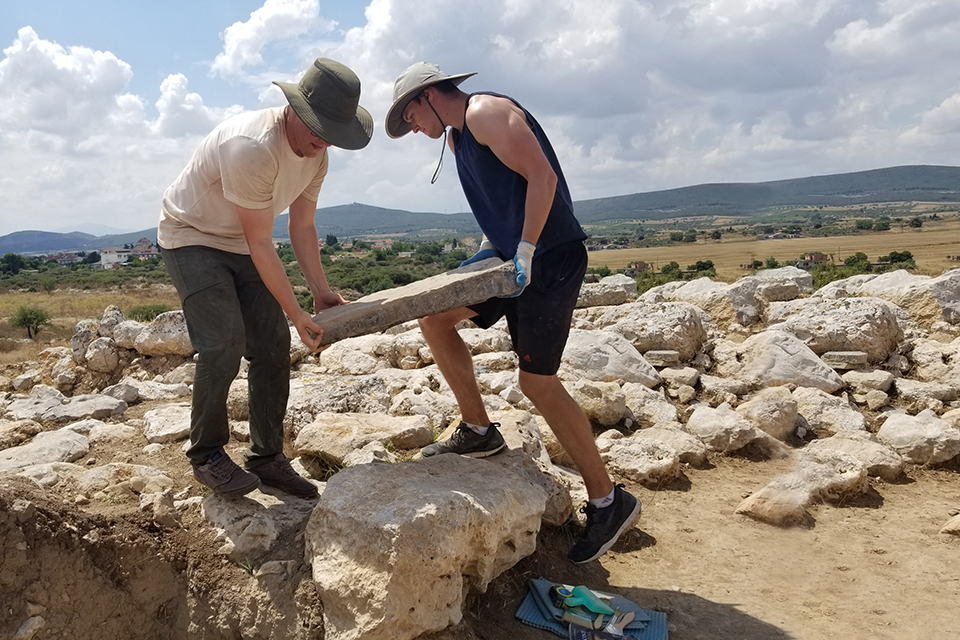 Immersing undergraduates in extraordinary learning environments
An unexpected discovery
A rare discovery during a field school in Greece set Jacob Engstrom on his path of self-discovery, "It's an incredible feeling to hold something in your hand that hasn't been seen in thousands of years," explains Engstrom.
He was working on an archaeological project at ancient Eleon, UVic's co-sponsored excavation site in Greece, when he unearthed a small ceramic jar with an extraordinary history. "It was a nearly complete stirrup jar that was used for oils and perfume more than 3,000 years ago," explains Engstrom, "It must have fallen off a shelf or was from an upper story, because it was upside-down in the destruction level of the house we were excavating."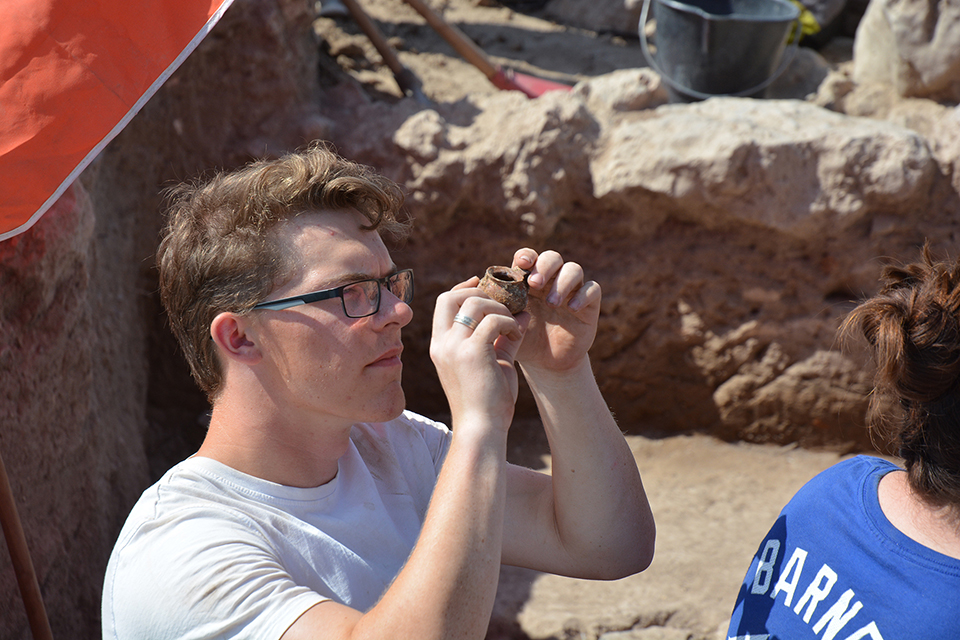 At the time, Engstrom was in first-year and still deciding between several areas of study, "It was like everything clicked and I couldn't wait to research and learn more," he says. Fast-forward to third-year and Engstrom is preparing for his third trip to Greece to participate in archeological digs. "Each time the dig is different," he explains, "For me, the discovery is the exciting part."
Dynamic learning
Thanks to awards like the Robert J. Murphy Travel Award in Greek and Roman Studies, Jacob says the cost of repeated visits to Greece was attainable for him. "I am so grateful for the support," exclaims Jacob, "The opportunity to go to Greece and work on these projects has given life to an era that most people only study through books."
Engstrom's research focus is on the burial practices of the early Mycenaean period, and the context of social and political structure. "There isn't any writing during that period, so we are piecing together a world from the material items left behind," Engstrom says. Now when he reads about an artifact or ritual, it's all more real as he's stood in the place where the ceremony had been performed or has held a similar object in his hand.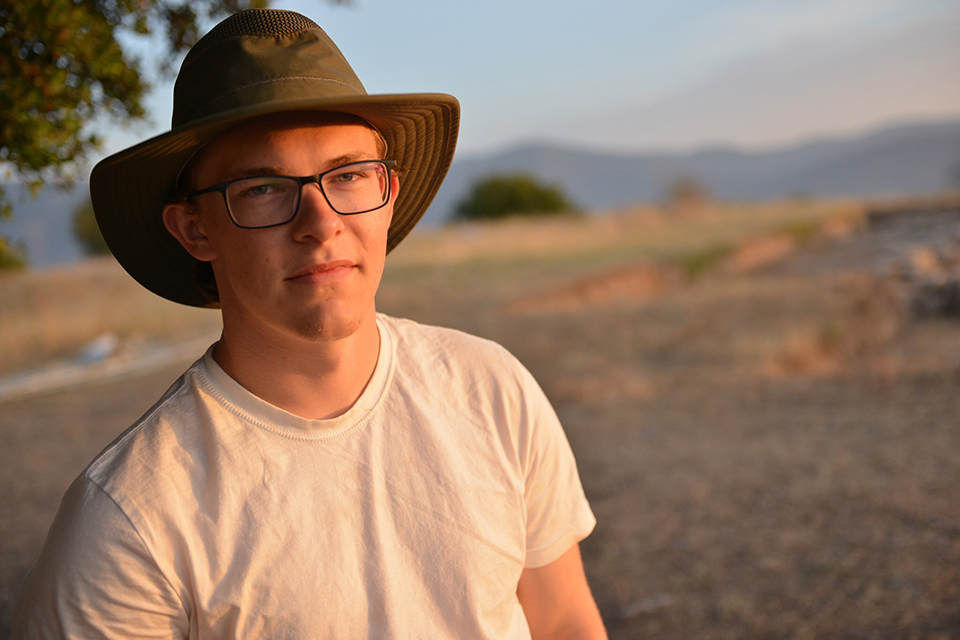 Learning from the past
Engstrom says we can learn a lot about the social constructs of our society today by studying ancient worlds. "We base a lot of what is called 'Western Civilization' on the stories of Greece and Rome," he explains. "And while many of the stories depict a very bureaucratic and oppressive society, we are learning that may not have been accurate."
Through learning about these bygone societies, Engstrom hopes to deepen the understanding of how ancient Greece shaped the narrative we tell ourselves about society today. "My hope is that by understanding where our social constructs come from we can create a better future," he says "Thanks to support from donors I am part of advancing research that will have a vital impact on how we view history."
Photos
In this story
Keywords: anthropology, research
People: Jacob Engstrom