Empowering Indigenous artists
Peter B. Gustavson School of Business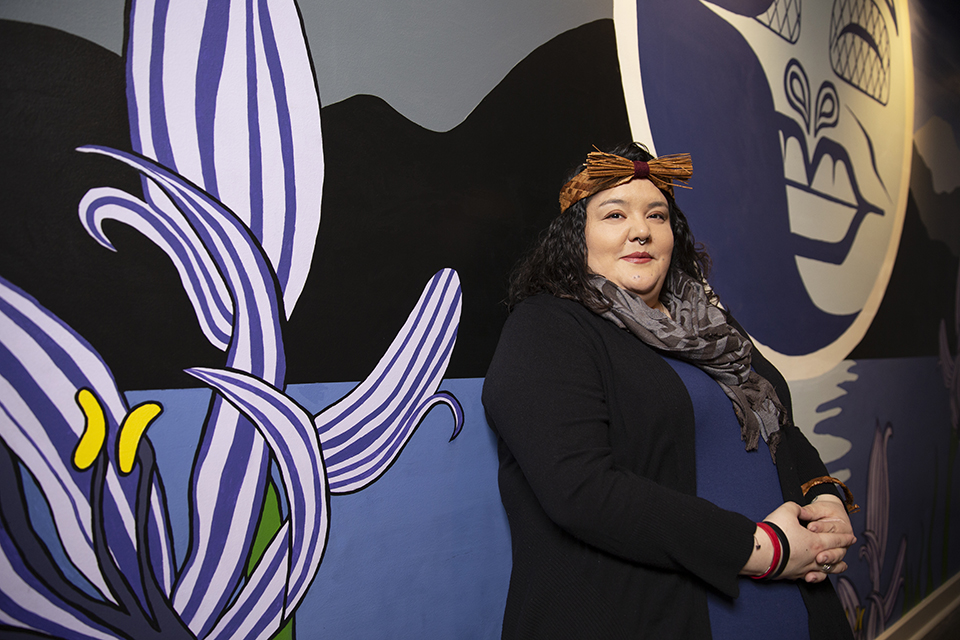 Funding for community partnerships supports entrepreneurs in Indigenous communities
Before joining the ACE for Artists program, Brianna Dick had all the skills and talents of an artist, but was shy when it came to actively promoting her work. Without a business background, the unknown was an obstacle to commercializing her art—and using her talents to make a better living.
The ACE for Artists program tailors the award-winning ACE entrepreneurship training program to Indigenous artists, helping them connect their passion to a business plan by developing the tools they need to become financially successful.
"I think for the urban Indigenous classmates that I had—including myself—it really opened our eyes to what people are looking for," said Dick, one of the program's first graduating students. She reflects that the program taught, "what to really look for in deals and contracts when it comes to selling and owning the rights of your art. I think for the general community of Victoria it's a chance for people to really see and know Indigenous businesses and how they are growing."
Success—thanks in part to donor funding
The ACE program was developed in partnership with the Tribal Resources Investment Corporation (TRICORP) and UVic's Gustavson School of Business in 2013. The program focuses on providing culturally appropriate and community-tailored business education in Indigenous communities across British Columbia, and was honored in 2016 as one of the world's best community-business-education collaborations by the International Business Education Partnership Network.
With federal support through Western Economic Diversification Canada, philanthropic support from Tim and Frances Price and a million-dollar gift from BMO Financial Group in 2018, the ACE program was expanded and adapted to become ACE for Artists.
"BMO I think, of all the charter banks, seems to be the most active in supporting Indigenous programming. They've done various generous gifts in this area in different organizations and we're very fortunate that we're one of the organizations that they saw good work happening and provided a gift for us to continue to do that good work," said Brent Mainprize, Gustavson School of Business Champion and Co-Director of the ACE for Artists program.
Helping build confidence for the future
For ACE Program Manager Rosy Hartman, the ACE for Artists program is about empowering students with another tool to help make them as successful as possible.
"I think one of the things that the ACE program brought was the business knowledge. Many students were super-talented artists, but didn't have a lot of business background," said Hartman. "Getting the skills they needed around how to manage their finances or how to look for funding or how to market their work—I know that ACE really brought those skill sets to them."
The ACE for Artists program gives students knowledge needed to market and sell their work, network to find opportunities, as well as build a foundation of knowledge in finances and the operational elements of running their own successful businesses.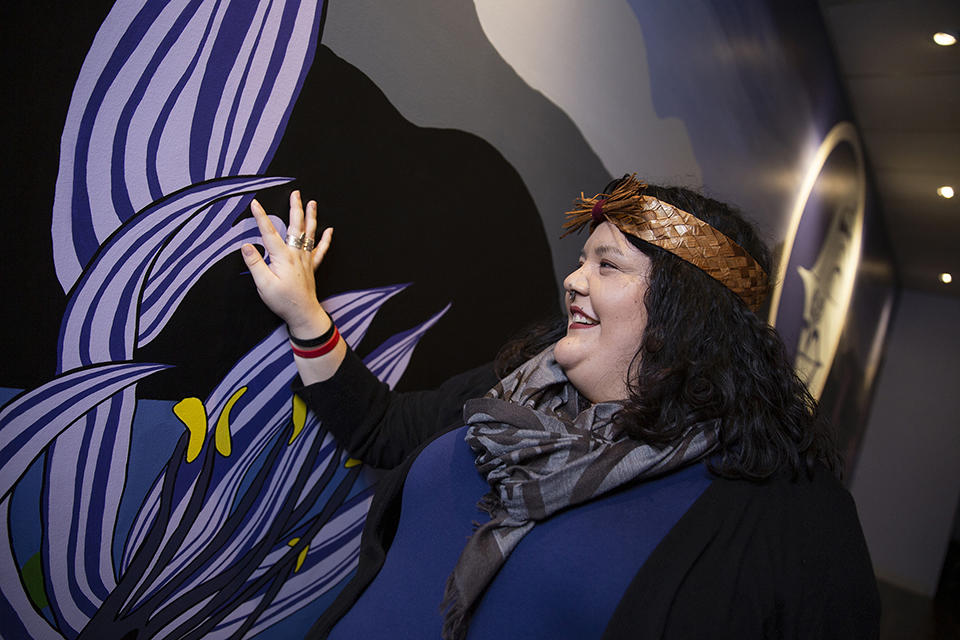 For students like Brianna, that confidence was bolstered through the mentorship portion of the program, which sees local Indigenous business owners and artists interact with the students.
"Indigenous artists that came into our class were a huge influence for us to really see how they grew and developed their own Indigenous businesses," says Dick. "That was super influential for us to reach out to Indigenous business owners to see how they got to where they are now."
Brianna is already seeing her hard work in the program pay off. After graduating from ACE, she was commissioned to paint a mural at a downtown Victoria yoga centre. The mural honours the traditional territory of the Songhees people on Tl'ches (Chatham Island). "With the motivation of people like my fiancé, family and this program, I've really been able to put myself out there and turn my art into a growing business," Dick says.
Photos
In this story
Keywords: art, Indigenous, philanthropy
People: Brianna Dick