The future of chocolate is unclear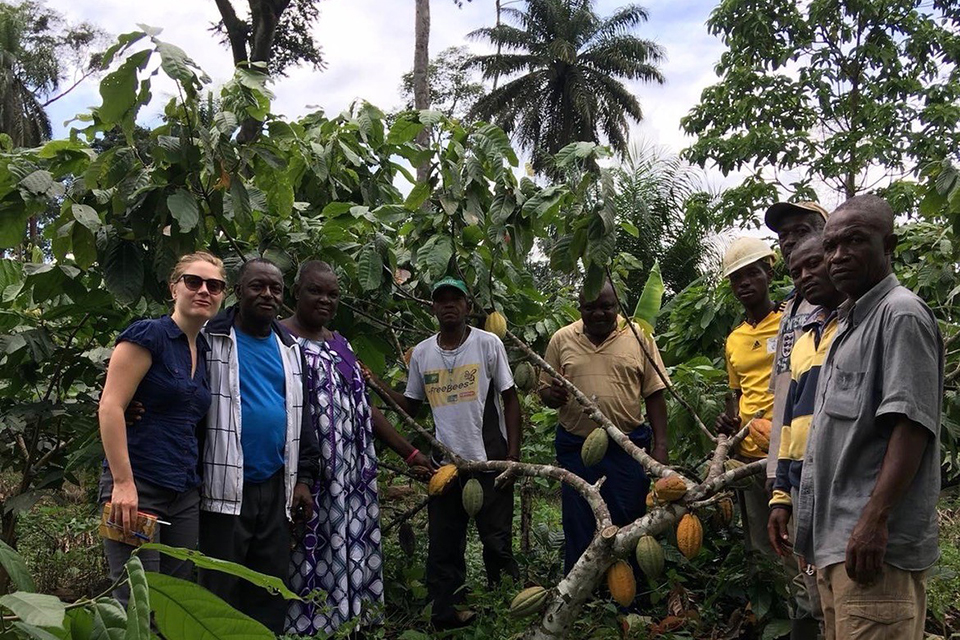 Chocolate is on the mind of many people this month for Valentine's Day, but new research by UVic geographer Sophia Carodenuto has revealed troubling questions about the sustainability of this sweet treat.
Carodenuto's findings offer specific recommendations for the future of cocoa farming in some of the world's key cocoa-producing countries—Côte d'Ivoire, Ghana and Cameroon—amidst the pressures of climate change, soil erosion and excessive forest loss.
Her new research caught the attention of several media outlets, including CBC News also featuring an interview on CBC Vancouver's "The Early Edition."
Carodenuto points to the lack of basic labels indicating the origins of the cocoa in most store-bought chocolate bars and boxes of chocolate, and also to the type of significant campaign that was used to draw public attention to the origins and fair trade of coffee beans. 
There is a long way to go in the struggle towards deforestation-free cocoa and chocolate. We need to think beyond niche labels such as Fair Trade to address the sustainability of mass-produced chocolate in our cereals and cheap chocolate bars.
—UVic geographer Sophia Carodenuto
In this new study, Carodenuto outlines a number of other recommendations that will help cocoa farmers, governments and businesses to work together toward sustainable cocoa production.
The paper, "Governance of Zero Deforestation Cocoa in West Africa: New forms of public-private interaction," was published Jan. 28 in Environmental Policy and Governance.
Find out more
Photos
In this story
Keywords: climate, sustainability, international, agriculture, business, geography
People: Sophia Carodenuto