Delving into the ocean's changing role in climate change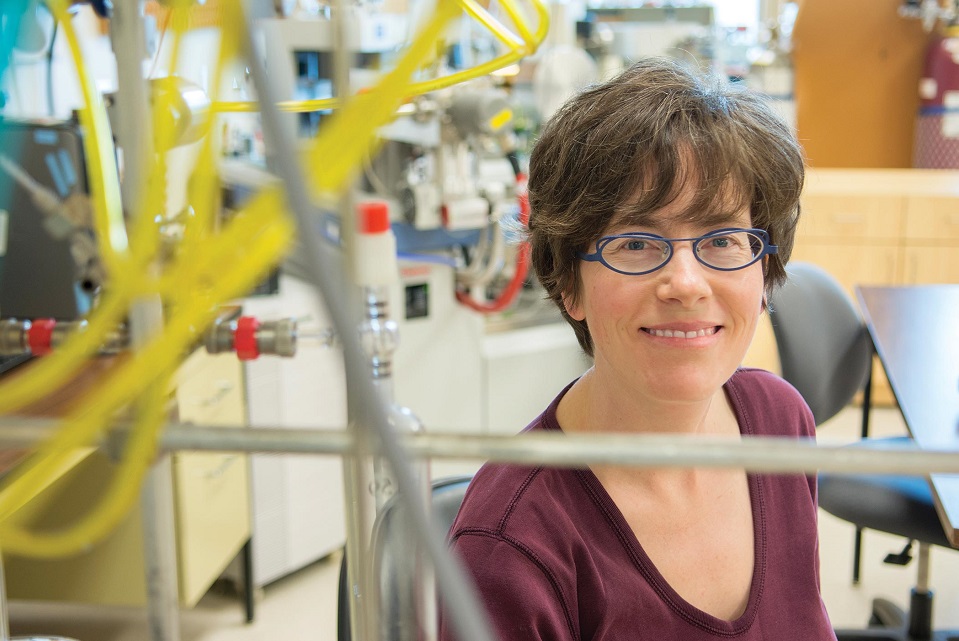 The ocean plays an essential role in absorbing large quantities of excess carbon dioxide released by human activities—a role critical to a healthy climate and life on earth—yet not enough is known about the rate at which absorption happens or how it will change as the ocean warms and acidifies.
A pan-Canadian research team led by the University of Victoria received $540,000 in funding to address this knowledge gap. The team will investigate the ocean's role in slowing climate change as part of the federal government's $4.7 million Advancing Climate Change Science in Canada initiative announced today by Minister of Environment and Climate Change Catherine McKenna at UVic.
Led by Roberta Hamme, a chemical oceanographer and associate professor in the School of Earth and Ocean Sciences, the research will help Canada measure the absorption of carbon dioxide and predict how it will change in the future in Canada's three oceans. The team brings together university and government scientists to train students at seven universities across Canada to develop the next generation of techniques that will be used to integrate observations from new ocean technologies and computer modelling efforts.
"Science clearly shows us the causes of climate change, and our government is supporting the scientists that we know will show us the solutions. Working with scientists and academics will help us keep pushing forward in the fight against climate change. By coming together and working collaboratively we can ensure a safer, more prosperous future for our children and grandchildren," said McKenna.
The Advancing Climate Change Science in Canada initiative is funded jointly by the Natural Sciences and Engineering Research Council of Canada, Environment and Climate Change Canada and Health Canada to increase scientific information available to support government decision making on climate action.
UVic is a world leader in research on ocean science and technology, climate modelling, climate and adaptation, and the development of innovative clean energy technologies. More information.
Read the Government of Canada news release
-- 30 --
Photos
Media contacts
Roberta Hamme (Earth and Ocean Sciences) at 250-472-4014 or rhamme@uvic.ca
Denise Helm (University Communications + Marketing) at 250-721-7656 or dhelm@uvic.ca
In this story
Keywords: Oceans, climate change, research, Earth and Ocean Sciences, Roberta Hamme
People: Roberta Hamme