Vikes women's field hockey team wins national championship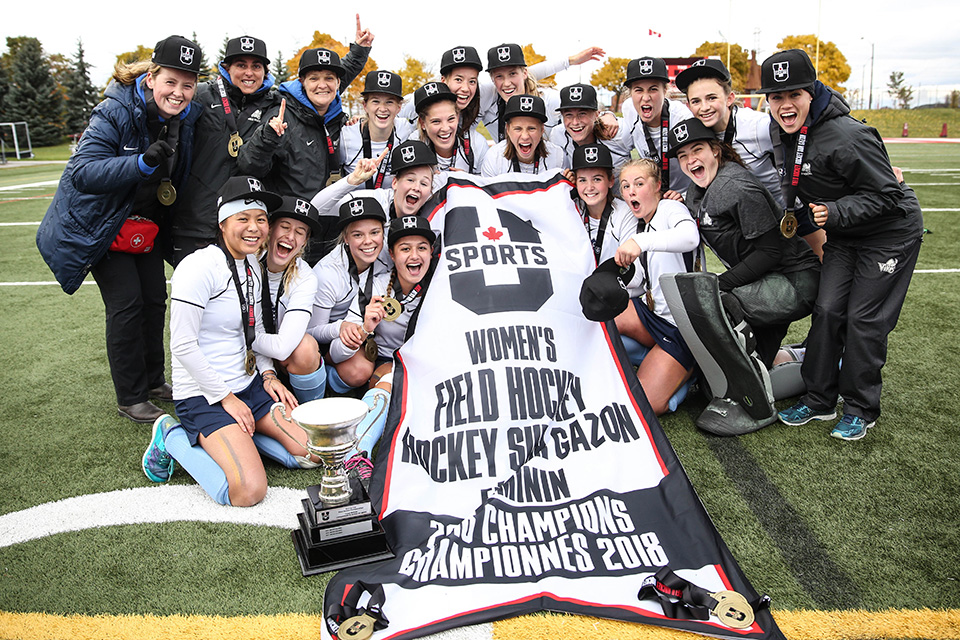 Congratulations to the UVic Vikes women's field hockey team for their extraordinary season and championship win!
On Nov. 2, the UVic Vikes women's field hockey team hoisted the McCrae Cup for the first time since 2008 after a 3-1 victory over hosts York in Game 2 of the U SPORTS National Championships.
The Vikes finished their regular season with a 4-1-3 regular season and were crowned the Canada West conference champions for the program's eighteenth time and first time since 2015. The championship ended a 7-year run of national titles by the UBC Thunderbirds.
The game was intense from the beginning as both teams seemed desperate to get off to a good start. Fifth-year Vike Lindsay Cole scored the first goal 14 minutes into the game. Just over a minute later, rookie Stefanie Sajko scored, vaulting the Vikes into a 2-0 lead heading into half time.
Early in the second half, rookie Cara Butler increased the Vikes' lead with another goal. A late-game goal by the York Lions wasn't enough, and the Vikes finished the game with a 3-1 victory.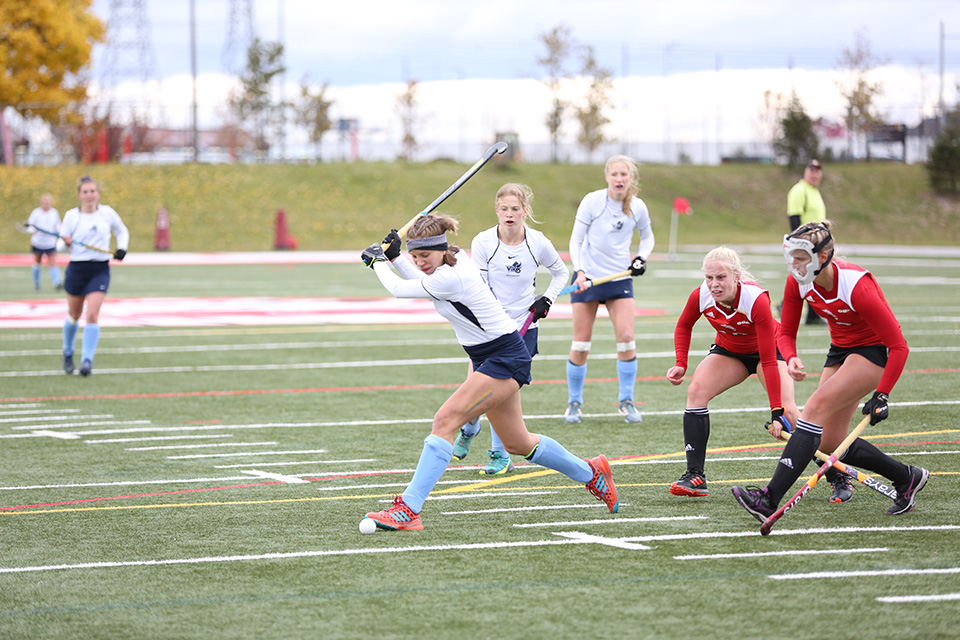 The win marks the Vikes' twelfth U SPORTS championship in program history.
"We had a reunion with the 2008 team earlier this year and the one thing they passed onto us was it's not necessarily about the winning, it's about the friendships you develop," said Vikes head coach Lynne Beecroft after the game.
This group will live together forever. They've got along so well all year and we played a good team game in both games here. Everybody did their part, I can't single out one player who stood out from our team because they all played great.
—Lynne Beecroft, head coach of the Vikes women's field hockey team
Emily Wong was named tournament MVP as well as Player of the Game for the Vikes. Ahead of the tournament, Anna Mollenhauer was named the national Player of the Year, while first-year Anne-Sophie Hannes was named the country's top rookie.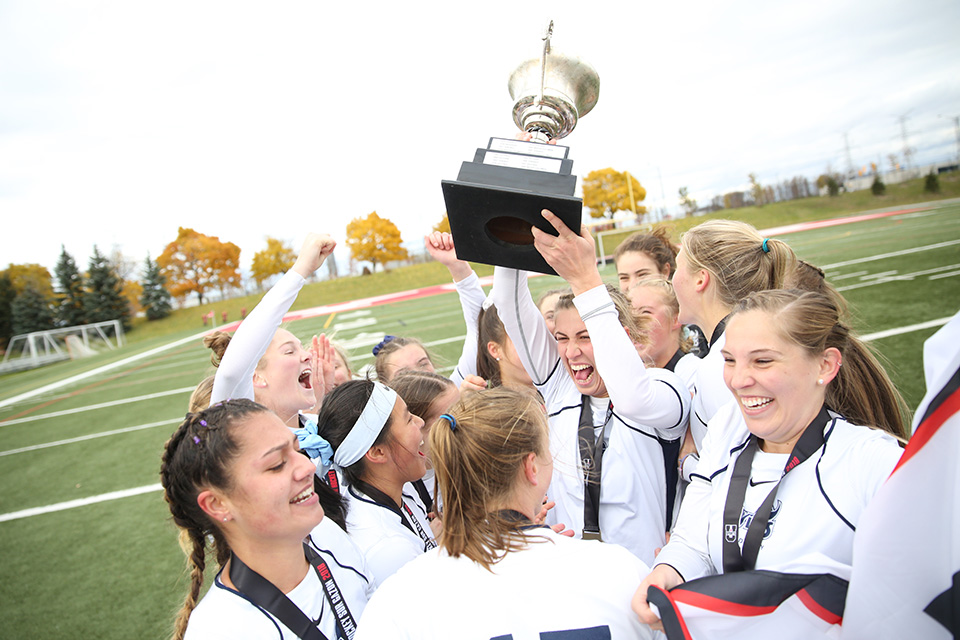 Read more
Photos
In this story
Keywords: Vikes, sports, student life