Thank you from the UVic United Way campaign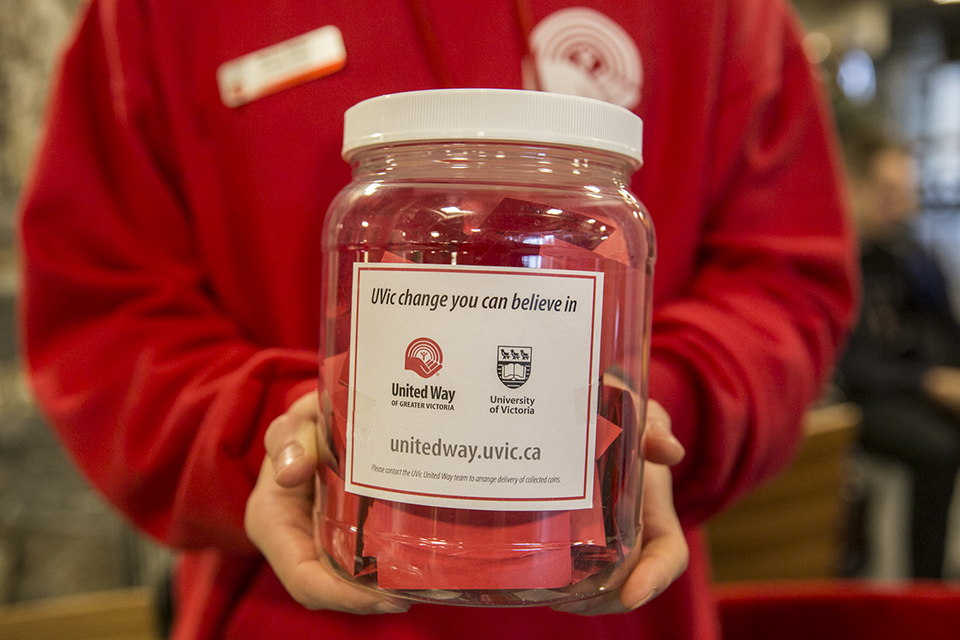 Thanks to generous donations from individuals and well-attended campus events, the fundraising tally for the 2017 UVic United Way campaign is almost $229,000.
"I offer a heartfelt thank you to our UVic community members whose generosity and strong support has allowed us to contribute more than $4.7 million to United Way Greater Victoria since 1994," says Campaign Chair Cedric Littlewood.
"Our annual campaign succeeds because of the commitment of our leadership donors, staff, faculty, students and retirees who give through payroll and one-time donations, and the many people who organize and come out to support campaign events."
The Plasma Car Race celebrated its 10-year anniversary in 2017, with 15 teams competing for the Hubcap Trophy in crazy and creative costumes. The Artisan's Market, which featured 16 local artisans, brought holiday shopping into University Centre.
The first-ever Vikes Amazing Race event saw 21 Vikes athletes face off in fun athletic and fundraising challenges, while the UVic Libraries Booksale is now ongoing at the UVic Bookstore all year long.
Many units and student groups across campus also organized their own fundraising efforts, including the Engineering Students' Society, Law Students' Society and JDC (Jeux du Commerce) West. Combined, these initiatives added more than $14,500 to the 2017 campaign. UVic Retirees Association members also generously contributed more than $29,000. Thank you to everyone who coordinated and supported these initiatives.
For more information or to get involved in the 2018 campaign, visit uvic.ca/unitedway.
Photos
In this story
Keywords: administrative, philanthropy, community
People: Cedric Littlewood
Publication: The Ring