Show your local love with United Way campaign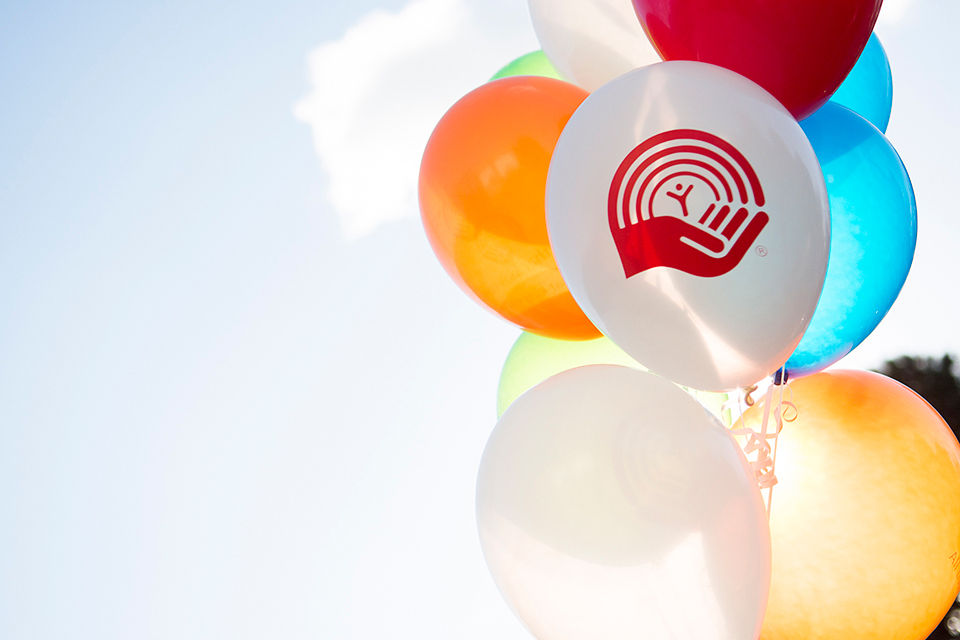 On Sept. 28, the 2018 UVic United Way campaign officially kicked off at a special Vikes Nation event in the CARSA Performance Gym. Fans cheered on the Vikes while learning more about United Way.
"UVic is a strong supporter of United Way and our campus community has a proud history of giving generously," says campaign chair Rachael Scarth. "Last year we raised $231,223 and I am confident we can top that amount this year."
As an incentive to current United Way donors to increase their donations, and to new donors to join the campaign, the United Way has secured several donors who will match any increase of 15 per cent or more from current donors and the entire amount pledged by new donors. "This is an amazing opportunity to increase the impact of our generous donors and help the United Way support the areas of greatest need in our community," says Scarth.
Since 1994, UVic workplace campaigns have raised upwards of $4.5 million for United Way. Our donations helped to support 13,500 children and youth in 2017.
There are many ways you can support the campaign. The United Way Greater Victoria e–pledge site makes it easy to make a continuous or one-time donation, or to increase your payroll deduction pledge. Simply follow the instructions, and in a matter of minutes, you can change a life with your gift.
Campus fundraising events during the fall include the Plasma Car Races on Nov. 6, the Vikes Amazing Race on Nov. 22, the Coin Drive at university food vendors, and the ongoing Book Sale in the UVic Bookstore foyer. Donations of good quality used books will be accepted at the main loan desk in the McPherson Library until Dec. 1.
Visit UVic's United Way website for details. If you're interested in hosting an event in support of the campaign in your unit, please contact campaign assistant Hanna Kim at unitedway@uvic.ca. Learn more about United Way Greater Victoria.
Photos
In this story
Keywords: United Way, charity, philanthropy, community
Publication: The Ring