Better health through science
- Kate Hildebrandt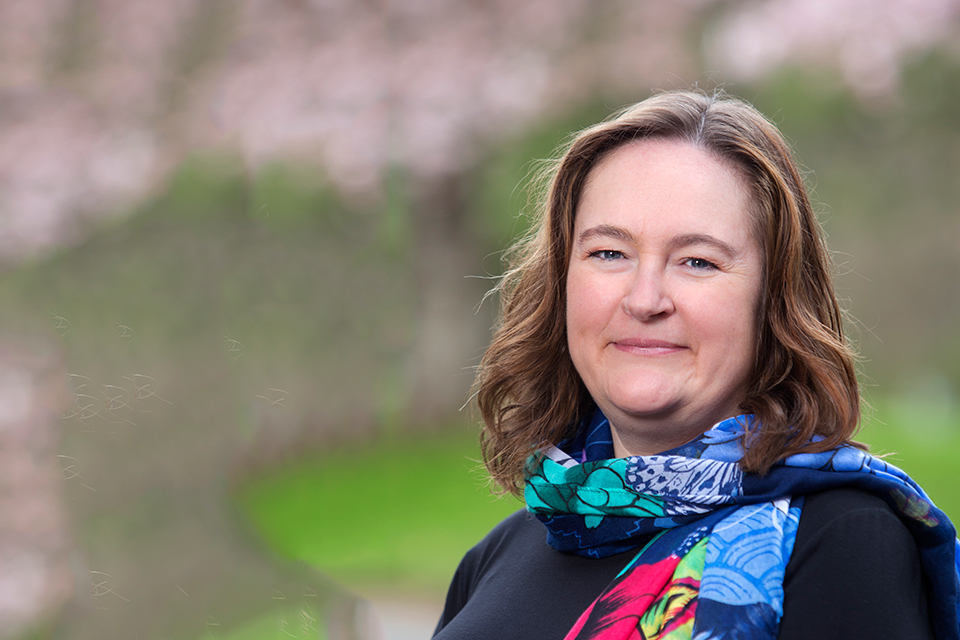 Elizabeth Borycki designs health information technologies that improve patient care and safety
Dr. Elizabeth Borycki was interested in health informatics long before the science had a name. Now she teaches, researches, consults and publishes on the science of designing, developing and managing digitized health systems, technologies and data. Borycki, a professor with the University of Victoria's School of Health Information Science, is recognized around the world as a leading health informatics researcher, scholar and innovator.
In 2008, Borycki co-created the first double degree graduate program in Nursing and Health Informatics in Canada. In doing so, she promoted the first nursing-informatics program in our country. Unlike other technology-focused areas of study, the majority of Health Information Science students at UVic are female. "Many of our students are interested in revolutionizing health care using health information technologies designed, developed and implemented to improve patient health," says Borycki. The School of Health Information Science at UVic is currently educating the largest intake of undergrads in the school's 36-year history.
Health-information technology is digitizing healthcare. Patients, health professionals and care services are moving online and becoming more accessible. Borycki develops and designs best practices and shares that knowledge with her informatics students, researchers, administrators and policy makers worldwide. That's one reason the school attracts high interest locally and globally, graduating desirable professionals to forge new advances in settings where health-information technologies are used to improve health care.
Borycki represents Canada on behalf of the International Medical Informatics Association and travels internationally to educate health information technology professionals and policymakers about best practices developed at UVic. "I disseminate this knowledge globally so that we can improve health information technology and improve patient safety."
Her key interests include developing new ways to educate students for a work world of constant technological change as well as defining the many clinical applications which, in turn, advance patient safety. The reach of her work is global, yet its impact can be felt at the student level.
"In Denmark, patients are able to view their health information online, book appointments with health professionals and take an active role in their care using tools developed by health information technology professionals," she explains. "Countries, including Canada, are running pilot projects to test patient portals and mobile applications right now."
Having been on the frontline of health informatics for more than 20 years, Borycki sees the future for this sector as one of optimal growth, innovation and stable employment. Close to 100 per cent of graduates are working, enjoying excellent salaries and stimulating work while remaining in high demand.
"As technology advances, there is more we can do, and so much more to know," says Borycki, who was honoured as one of the top 10 Canadian women in digital health by Digital Health Canada. "This means it's a great time to be a student of Health Information Science."
---
Three books on Borycki's nightstand:
To Err is Human: Building a Safer Health System, Institute of Medicine
Improving Diagnosis in Health Care, Quality Chasm, Institute of Medicine
The Human Factor: Revolutionizing the Way People Live with Technology, Kim J. Vicente
Photos
In this story
Keywords: alumni, health, technology, health information science
People: Elizabeth Borycki
Publication: The Torch