UVic trio elected fellows of the Royal Society of Canada
Fine Arts, Social Sciences, Humanities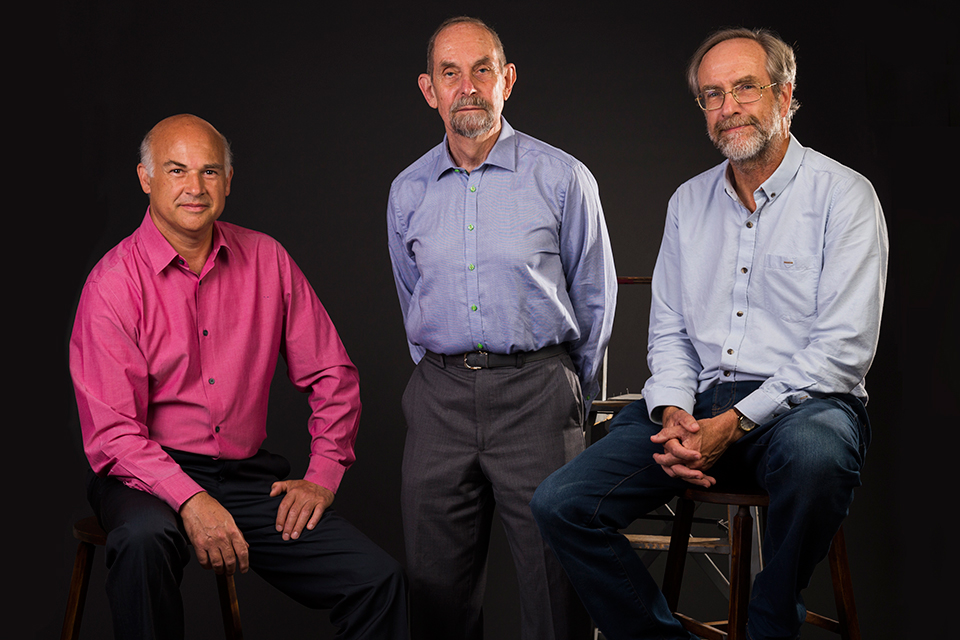 Three University of Victoria faculty members have received the country's highest academic honour, named 2018 fellows of the Royal Society of Canada.
Benjamin Butterfield, one of Canada's finest tenors; Eike-Henner Kluge, a leading ethicist and philosopher whose scholarship and theoretical analysis has influenced Canada's right-to-die legislation and legal access to abortion; and Tim Stockwell, who has pioneered research in substance abuse and public health policy, were elected to the society's distinguished ranks in an announcement made today. 
The title has been bestowed on more than 2,000 Canadians in the 134-year history of the RSC and has just one criterion: excellence. The peer-elected fellows of the society are chosen for making "remarkable contributions" in the arts, humanities and sciences, and Canadian public life.
Benjamin Butterfield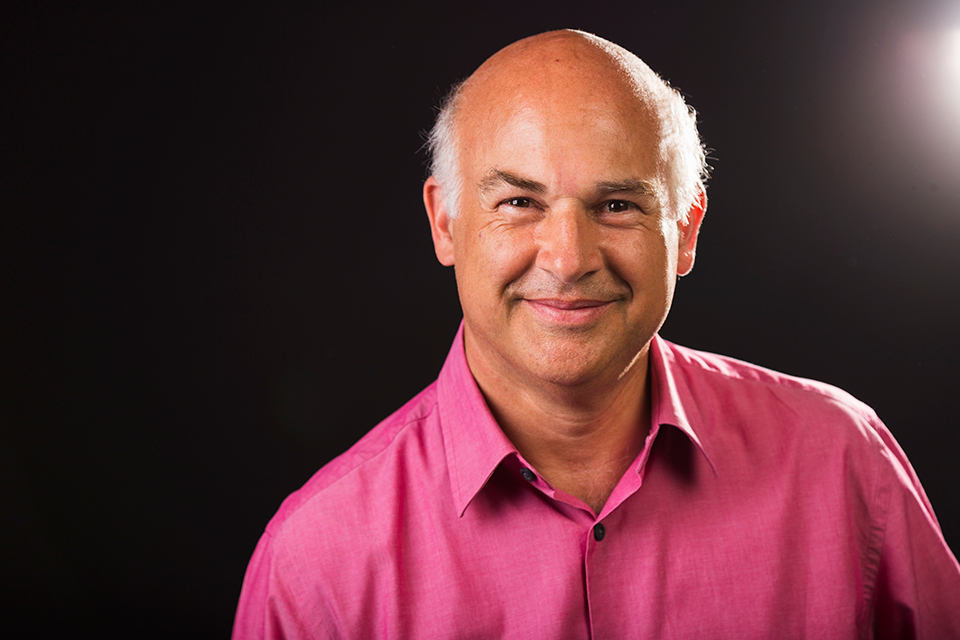 While Benjamin Butterfield is recognized internationally as one of Canada's finest tenors, he is equally passionate about his role as head of voice for UVic's School of Music.
"With a performance career, the more you're in the game, the more you'll be asked to be in the game," he explains. "But my obligation is really to teaching . . . for me, it's less about pursuing my 'career' and more about being here for students who sing, and who want to learn to sing — that's my day job, that's my real life, that's what's most important."   
Having performed throughout North America and Europe, as well as in the Ukraine, the Middle East and Asia, Butterfield's repertoire ranges from the Renaissance to present day, singing in English, French, Latin, Italian, German, Polish, Czech, Russian and Ukrainian. Over the past three decades, he has performed in many of the world's most historic venues with the finest ensembles, been featured on over 30 recordings, and even gave Rick Mercer a 10-minute opera lesson at UVic last year.
While performance demands could be seen as a distraction from his teaching, Butterfield — who joined the Music faculty in 2006 — only sees it as a benefit for his students. "Being part of the singing community means I not only get to work with international professionals, but also bring that knowledge back to my students: the hope, the experience, the pedagogy. It's an amazing dialogue . . . I'm in a perpetual state of learning from everybody. It also becomes a great recruiting tool, to be able to teach masterclasses and meet young students all over the world."
As for the benefits of music performance itself, Butterfield firmly believes that singing should be an essential practice for anyone stepping onto the world stage. 
"I've long said that any politician or CEO needs to be able to sing a three-minute song," he insists. "That three-minute song will provide you with everything from succinct text, a clear point-of-view and a sense of history to a knowledge of harmony, melody, language, style and how your body works. Only then can you get up and say what you mean, and mean what you say; if you can't do that, don't think you can run a country or a company. The world is bigger than that, and that's why I sing."
Eike-Henner Kluge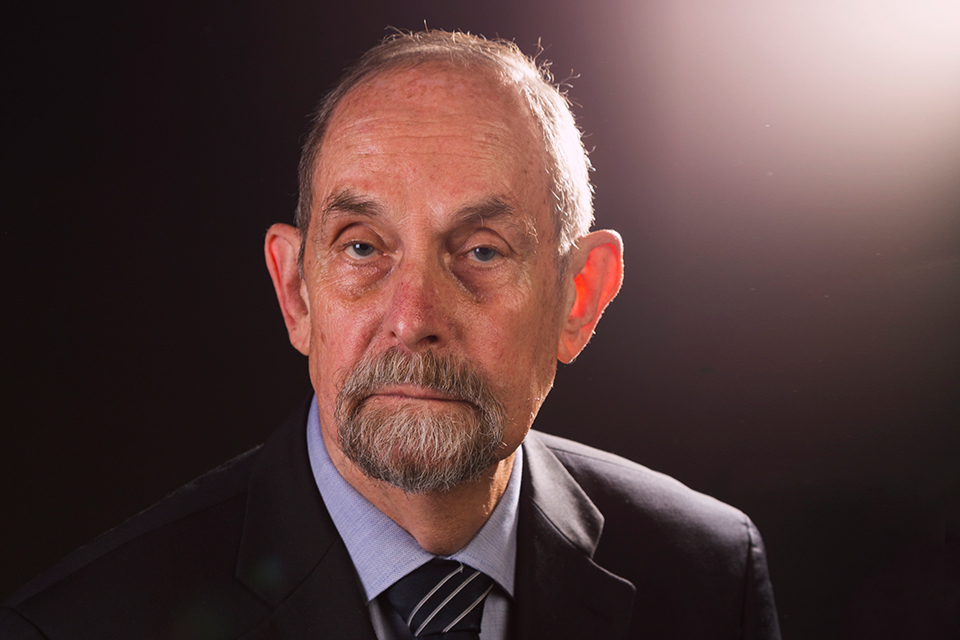 From access to abortion to the ethics of deliberate death, bioethicist and philosopher Eike-Henner Kluge has been at the forefront of some of today's most important medical debates.
Kluge, a professor in UVic's Department of Philosophy, has written 13 books and authored 90 journal articles.
This isn't the first time Kluge has been recognized by the Royal Society of Canada—in 2007 he was awarded its Abbyann Lynch Medal in Bioethics. Despite recogntion with Canada's highest academic honours, Kluge, who describes his work as at "the interface of theory and practice," says he is most "happy" about his contributions to the public sphere.
Kluge was the first expert witness in medical ethics recognized by Canadian courts.
Kluge's current work focuses on biomedical health information ethics, which includes electronic patient records. He is the author of the International Medical Informatics Association's Code of Ethics. Kluge says he sees his scholarly research as groundwork for larger issues.
"There has to be a social return somewhere," he says.
In 1989, Kluge helped establish the Canadian Medical Association's (CMA) department of ethics and legal affairs. As its first director, he was asked in 1991 to draft an analysis for a Senate committee about Bill C-43, a proposed new law that would have restricted women's access to abortion. The House of Commons had already passed the bill, introduced by the Mulroney government, and it had passed two Senate readings. But Kluge saw problems with the legislation.
"[The bill] was seriously flawed ethically," Kluge said. "My presentation, on behalf of the CMA, swayed two votes."
A tie vote resulted in the committee, which meant that the Senate did not pass the new proposed abortion law. "This is why there is no law that governs abortions in Canada," Kluge says. "It is a simply a choice between the woman and the physician."
Kluge is known for his work on another contentious issue: the ethics of deliberate death, often referred to as medically assisted dying. His books The Practice of Death and The Ethics of Deliberate Death compelled North Saanich resident Sue Rodriguez to contact Kluge. He became an ethics adviser to Rodriquez, whose Supreme Court case in 1993 was the first to challenge section 241(b) of the Criminal Code.
Rodriquez's case ultimately failed, but in 2015, the Supreme Court of Canada ruled in Carter v. Canada that parts of the Criminal Code would need to change to satisfy the Canadian Charter of Rights and Freedoms. The federal government passed a new law in 2016 allowing medical assistance in dying.
Tim Stockwell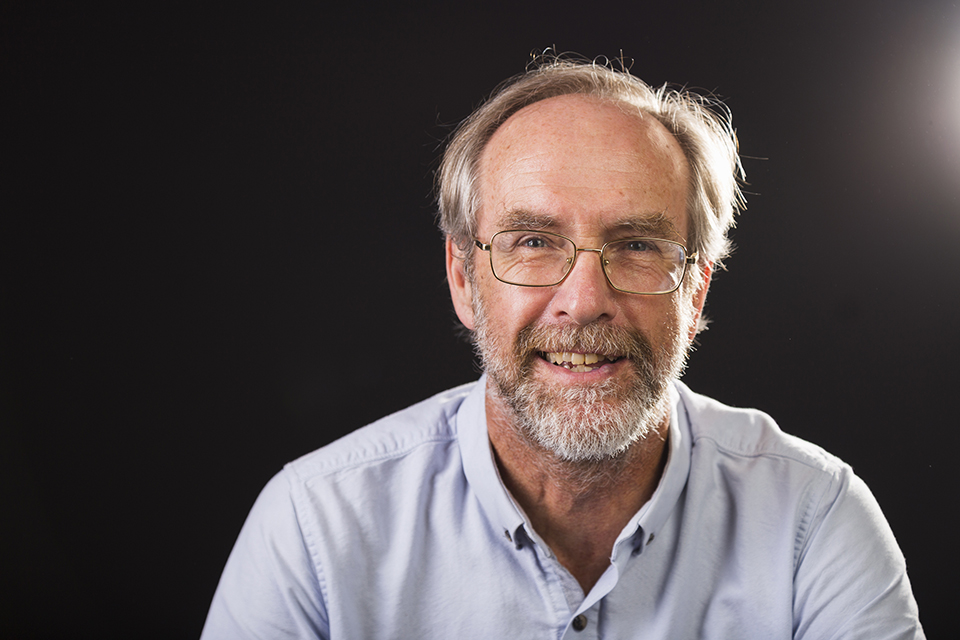 Tim Stockwell is a knowledge translator and advocate for strong public health policies to prevent illness, injuries and death from alcohol and drug misuse. He has made key contributions that have shaped substance use policies in several countries, including Canada, Scotland, Ireland and Australia.
"It is very gratifying to see that some of the ideas arising from my work and that of my close colleagues are being used in Canada and other countries to reduce substance use," says Stockwell, director of the Canadian Institute for Substance Abuse Research (CISUR) and professor of psychology.
Stockwell has pioneered the use of more accurate measures of alcohol consumption and related harms and currently he is working with governments in Canada and overseas to estimate the impact of alternative alcohol policies on health and safety.
His in-depth analyses of alcohol policies such as, pricing, privatizing liquor monopolies, managed alcohol programs and reforming excise taxes inform public policy have had a significant effect on social and health outcomes.
"I'm both delighted and surprised to be honoured with this award; it gives me some satisfaction that my work has contributed to a continuing process that should result in saving lives and preventing injury and illness," says Stockwell.
As director of CISUR for 15 years, Stockwell continues to engage in ground-breaking research related to the impact of substance use on health and safety. Currently he is co-leading a team that is developing a web-based data visualization tool to provide the best estimates of the economic costs of substance use attributable deaths, hospitalizations and crimes in Canada. He also plans to continue his interest in analysis of the scientific evidence contributing to the idea that alcohol use in moderation is good for health.
UVic has 75 Royal Fellows
The Royal Society of Canada was established in 1883 as Canada's national academy for distinguished scholars, artists and scientists. Its primary objective is to promote learning and research in the arts, humanities, and natural and social sciences. The society has named 75 current, former and adjunct UVic faculty members as fellows over the years.
Photos
In this story
Keywords: award
People: Eike-Henner Kluge, Benjamin Butterfield, Tim Stockwell
Publication: The Ring