Why I do the Ride to Conquer Cancer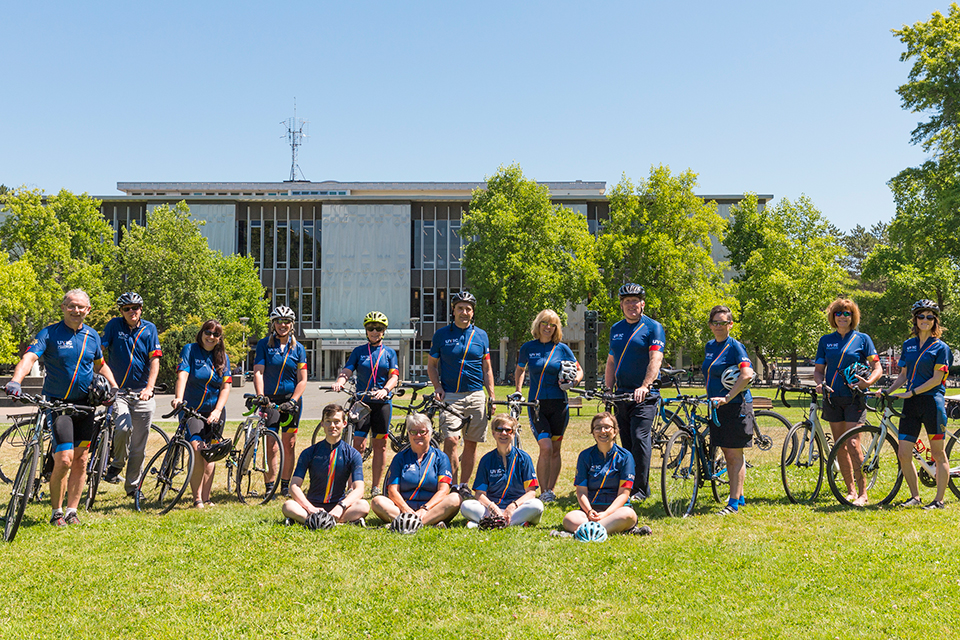 During my science undergraduate degree here at UVic, I made a lifelong friend in the same program. Unfortunately, just as our careers started to get really exciting, she was diagnosed with stage 4 breast cancer. She endured many years of tests and treatments until the options ran out. We both knew of the cancer research being done at UVic, and she did all she could to help advance that research by volunteering as a test subject during her ordeal.
I wanted to do more, and near the end of her life we started talking about me doing the Ride to Conquer Cancer. She was excited for me and knew that any funds raised would go to the BC Cancer Foundation, which is the fundraising arm of the BC Cancer Agency, to fuel the work of scientists and clinicians in BC.
Our connection with UVic made it all the more special when we decided to start a UVic team in 2017. Luckily for me, I knew Rob Johns (Campus Security) also wanted to take part in the ride, and together we put the word out. In 2017, three of us became the first UVic Peloton and raised more than $9,000 for the BC Cancer Foundation.
This year we're doing it again—but bigger!
The UVic Peloton - Ride to Conquer Cancer team has grown to 26 members, including staff, two students, a chancellor emeritus and a few community members. To date we've raised just over $62,000 for the 2018 Ride to Conquer Cancer on Aug. 25-26. If you'd like to help us meet or exceed our team goal of $65,000 for the BC Cancer Foundation, please visit our team page.
With a little sweat from the UVic Peloton, we know the funds raised will go toward cancer research and improvements to cancer treatments! Our goal is to conquer cancer with the help of the UVic community.
Learn more on the Ride to Conquer Cancer website.
Ride to Conquer Cancer: by the numbers
200 km - Kilometres covered by bicycle between Vancouver and Hope, over 2 days
2,000 - Number of riders in BC in 2017
$8.3 million - Dollars raised by the Ride to Conquer Cancer in BC in 2017
$378.3 million - Dollars raised across Canada since 2008
Photos
In this story