REACH Awards
Humanities, Engineering, Social Sciences, Fine Arts, Education, Graduate Studies, Peter B. Gustavson School of Business
This May, the second annual REACH Awards will celebrate UVic scientists, scholars and artists for their extraordinary contributions in research and teaching—from a field school in Cuba to a performance atop a glacier in BC's interior.
"This year's REACH Awards recipients again demonstrate the strong link between research and learning," says President Jamie Cassels. "They share and advance knowledge and wisdom in a range of areas. UVic is privileged to be home to such a talented and dedicated array of people."
The awards will be presented on campus at an evening ceremony on May 24.
---
Excellence in teaching awards
Harry Hickman Alumni Award for Excellence in Teaching and Educational Leadership
Brian Leacock, Gustavson School of Business
Brian Leacock is an ardent educator who inspires his students and colleagues with his unfailing enthusiasm and passion for teaching. He's a renowned leader in intercultural competency development and training for burgeoning entrepreneurs at UVic and in the broader community. His excellence as a teacher is evident in the authentic and trusting relationships he builds with students, personalizing their learning to meet the challenges of working across cultural differences. Students thrive within this learning-centred approach in which he seamlessly blends face-to-face and online learning using audio recordings to provide tailored feedback, video lectures to increase access to learning, and video feedback to hone communication skills and cultural understandings.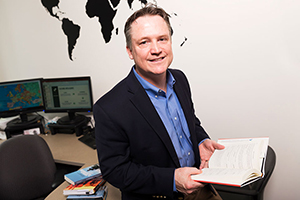 Excellence in Teaching for Experiential Learning
Alexandrine Boudreault-Fournier, Anthropology
Picture a museum gallery come alive with a clutch of students. They listen attentively to fellow students who share sound installations that they've collaboratively developed. As a visual anthropologist, Alexandrine Boudreault-Fournier infuses her teaching with an infectious passion and hands-on experiences to deepen student learning. Her students describe her capacity to move them beyond their comfort zone of traditional classrooms, pushing their creative limits and inspiring them in their quest for knowledge. Reaching outside the classroom, the biennial field school in Cuba provides experiences of collaboratively engaged ethnographic research, where students share their creative works directly with the community. Through Boudreault-Fournier's teaching, knowledge comes to life.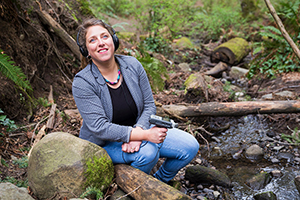 Excellence in Graduate Student Supervision and Mentorship
Brian Starzomski, Environmental Studies
"I love working with graduate students"—so begins Brian Starzomski's statement of teaching. Starzomski is described by his students and colleagues as an exceptional teacher, mentor and academic leader in the flourishing field of environmental studies. His patience, generosity and gentle leadership create a context where hard work, deep critical engagement and respect for current knowledge and emerging questions are paramount. Students value his commitment to listening, his accessibility and principled feedback. He sets high standards for research communication, offers support for students to develop their skills and then, with unfailing willingness, "acts as a cheerleader" to ensure their success in find fulfilling postgraduate careers.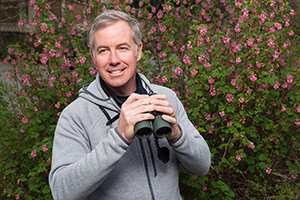 Excellence in Undergraduate Research-Inspired Teaching
Stephanie Willerth, Mechanical Engineering
As a world-class researcher in the field of tissue engineering, Stephanie Willerth's classroom is rich with undergraduate student opportunities for creative production and inquiry-based learning. Linking classroom learning to real-life applications, she seamlessly incorporates wet lab experiences, in-depth projects with in-progress feedback and innovative technologies such as 3D printing to promote student learning. Undergraduates describe her scholarship and guidance as inspirational, including them with graduate students on vibrant research teams and giving them access to a state-of-the-art lab. Students thrive—completing independent research, presenting at conferences and publishing in scholarly journals—with more than 30 undergraduates published as co-authors and countless others engaged in knowledge translation and dissemination activities.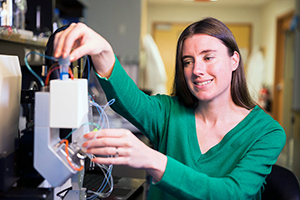 ---
Excellence in research awards
David H. Turpin Gold Medal for Career Achievement in Research
Ned (Nedjib) Djilali, Mechanical Engineering
Imagine a time when we can heat and light our homes, drive our cars and power our many devices and appliances without such heavy reliance on fossil fuels. Ned Djilali can. That's what's driven his remarkable 25-year career in sustainable energy research—in particular the flow of fluids, gases, heat and charges in a variety of systems and devices. Along the way, he's charted new paths in international fuel cell science and renewable energy systems, partnered with clean energy technology companies and organizations around the world, become one of the world's most highly cited research engineers, and inspired the next generation of sustainable energy researchers in Canada and beyond.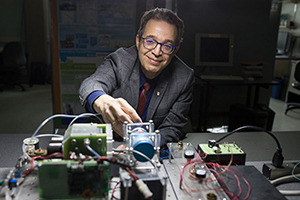 Excellence in Creativity and Artistic Expression
Paul Walde, Visual Arts
While the history of Canadian art has been built on our relationship with landscape and the environment, Paul Walde has fused that artistic legacy with decidedly 21st-century concerns and practices by exploring unexpected interconnections between landscape, identity and technology. Since joining UVic in 2012, he's enhanced the student experience with these skills while expanding his reputation as one of Canada's leading extended media artists. 2014's Requiem for a Glacier saw him take a 50-piece orchestra and chorus to the top of BC's threatened Jumbo Glacier (Qat'Muk), and while the performance earned international headlines at the time, the subsequent gallery installation continues to impact viewers across Canada and Europe.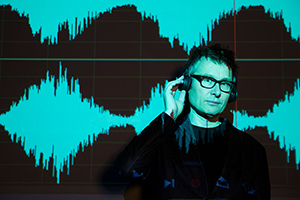 Silver Medal for Excellence in Research
Ryan Rhodes, Exercise Science, Physical and Health Education / Psychology
We know that regular exercise is good for us and reduces the risk of disease, yet many of us still struggle to build physical activity into our daily routine. Why? What will motivate us to get more active? These two basic questions consume the keen mind of exercise psychologist Ryan Rhodes, one of the most published authors worldwide on the disconnect between intention to exercise regularly and actually doing it. In only 17 years at UVic, he's established a world-class research laboratory, authored a textbook and almost 300 peer-reviewed papers, trained 25 graduate students, and influenced public policy for encouraging us all to live healthier lives.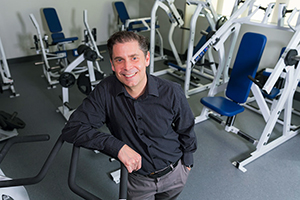 Excellence in Knowledge Mobilization
Elizabeth Vibert, History
Brilliant. Passionate. Tireless. These superlatives appear often in descriptions of Elizabeth Vibert's groundbreaking work on the history of poverty, colonialism and food sovereignty. Her long-term study of a women's cooperative farm in rural South Africa—made with collaborators into an award-winning film that has been screened on four continents—tells the inspiring story of resilience in the face of poverty, drought and HIV/AIDS. Deeply committed to community-based research and sharing new knowledge for societal benefit, Vibert uses public talks, media interviews, social media, a student field school in Africa and a popular Victoria garden tour to help us understand the importance of food security—in the Global South and locally.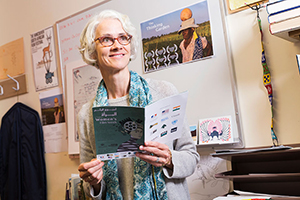 Excellence in Research Partnerships
Colin Bradley, Mechanical Engineering; David Andersen, NRC Herzberg; Olivier Lardière, NRC Herzberg; Kim Venn, Physics and Astronomy
Taking the twinkle out of the stars may seem like a very unpoetic thing to do, but that's the technology at the heart of an astronomy and engineering collaboration known as RAVEN. The project, led by UVic in partnership with NRC Herzberg, has developed advanced adaptive optics instrumentation—in effect, eyeglasses for large telescopes—that allows astronomers to peer further and more clearly into space, at multiple objects simultaneously, through the Earth's blurry atmosphere. The RAVEN partnership successfully ended in 2017. But it will transform international astronomy research for decades to come as its technology is incorporated into the next generation of ground-based optical telescopes around the world.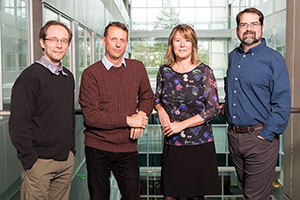 ---
Andy Farquharson Teaching Excellence Awards for Graduate Students
Cassandre Campeau-Bouthillier, PhD Anthropology
"She demonstrated a great deal of compassion and showed genuine concern for each of her students," writes one of Cassandre Campeau-Bouthillier's students. The sentiment is echoed by many in the Department of Anthropology, from firstyear to experienced faculty members. Her dedication to supporting others is evident in her relationships with her students and her peers. Her love of anthropology is contagious and, combined with her respect for others, creates an engaging and inclusive learning environment for all.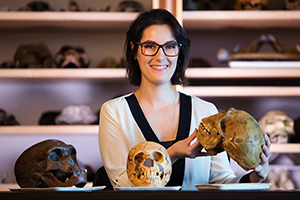 Kaitlin Findlay, MA History
Some teachers change lives. According to her students, Kaitlin Findlay should be counted among them. "Kaitlin's support," one student writes, "sent me on an academic trajectory that I hadn't imagined possible" by conveying the "ability of academic pursuits to affect real and compelling changes in the world." Independently developing and overseeing an assignment that enabled students to communicate cutting-edge research to public audiences, Findlay brought scholarship into the classroom and then back out onto the streets. See some of the student work that she inspired.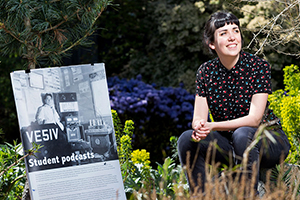 Maleea Acker, PhD Geography
"She was positive, enthusiastic, passionate and very approachable," writes one former student of Maleea Acker, who brings her expertise in the arts and the social sciences together in the classroom, encouraging students to think beyond discipline boundaries. Acker is a writer, a poet and a fantastic teacher. She's known for her ability to connect with students, her dedication to experiential learning, to including Indigenous history and perspectives in classes, and to incorporating the emotional and personal aspects of human geography into her labs.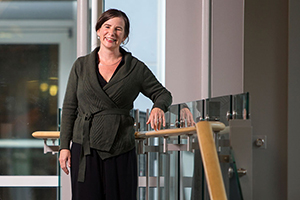 Photos
In this story
Keywords: teaching, award, research, graduate research, anthropology, environmental studies, mechanical engineering, psychology, visual arts, history, physics and astronomy, geography
People: Alexandrine Boudreault-Fournier, Brian Leacock, Brian Starzomski, Stephanie Willerth, Paul Walde, Ned Djilali, Ryan Rhodes, Elizabeth Vibert, Colin Bradley, Kim Venn, Cassandre Campeau-Bouthillier, Kaitlin Findlay, Maleea Acker
Publication: The Ring