Our international stories of 2018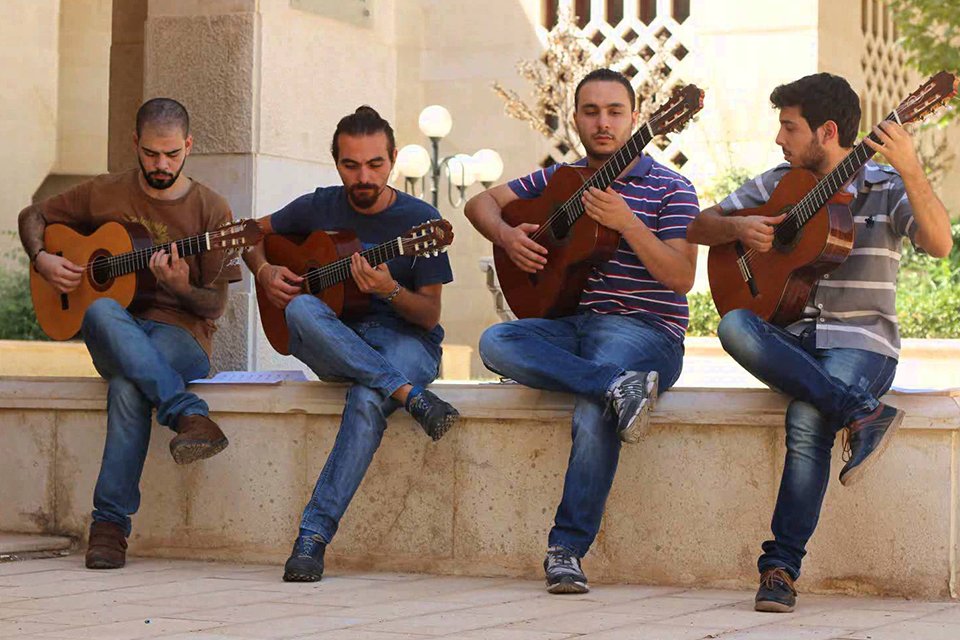 Whether it's welcoming visitors and students to campus, creating learning and teaching opportunities overseas or making connections with partners and others around the globe, UVic is connected to the world. And in 2018, there were dozens of stories with compelling messages about globalization including the remarkable news of the Orontes Guitar Quartet from Syria—here now for a year at UVic.
Message of hope for a new year
The dramatic story of the four musicians escaping daily violence in Syria for a fellowship in UVic's School of Music caught the attention of The Globe and Mail this winter, including a video of the quartet playing together.
Alexander Dunn, an internationally renowned guitarist and UVic music instructor for nearly three decades, played a vital role in bringing the guitar quartet to the university as recipients of a prestigious Artist Protection Fund Fellowship grant.
This is just one of many stories over the past year. Here's to even more in 2019!
Find out more
Photos
In this story
Keywords: international
People: Alexander Dunn