Seven years strong: Ideafest returns, March 5–10
- Brad Buie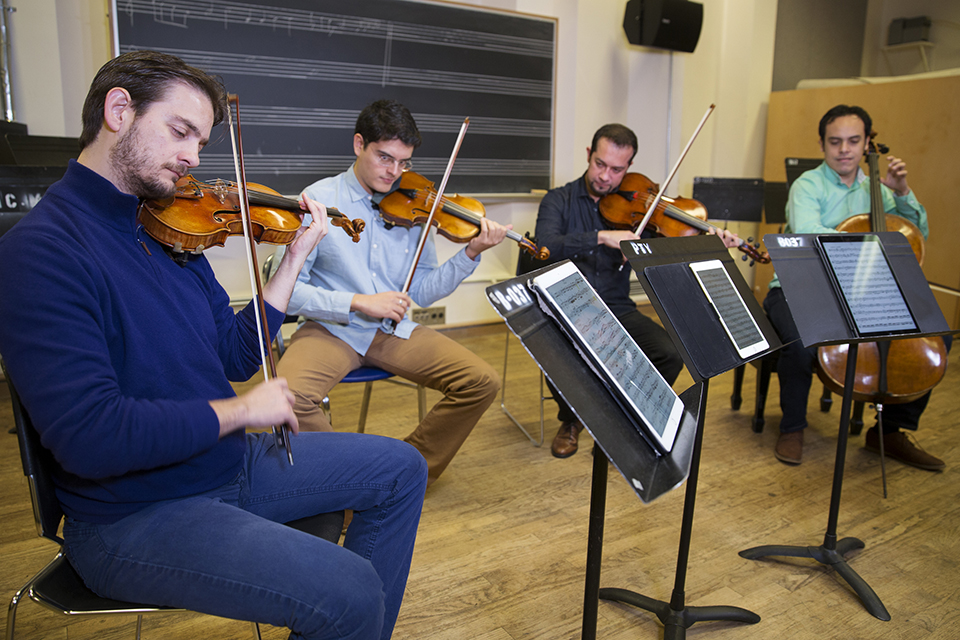 Are you ready to be intrigued, enlightened and inspired?
Ideafest is back on Monday, March 5 through Saturday, March 10, with over 40 events that celebrate creativity and discovery from across the University of Victoria. Events include presentations, panel discussions, performances, exhibits and often a combination of formats.
Topics range from controversial, contemporary issues to quests of curiosity.
In Art and optimism in an age of worry, art history and visual studies faculty and students will argue how art can generate hope and positive action.
In Unravelling history using advanced microscopy, researchers from the Centre for Advanced Materials and Related Technology tell the story of unlocking the mystery of fibres in an ancient Coast Salish blanket.
At Shakers, breakers and craters in the Pacific Northwest: Are you prepared for geologic hazards? researchers from the School of Earth and Ocean Sciences and Natural Resources Canada address what causes geologic hazards and how to prepare and react.
Most events take place on campus, although a few venues are in Victoria's downtown, including The role of the sacred in Indigenous law and reconciliation. With the BC government's recent announcement of funding for UVic's joint degree program in Canadian and Indigenous law, scholars John Borrows and Val Napoleon will have much to say about the relevance of the "sacred" to all Canadians.
At the Belfry Theatre, UVic Chancellor Shelagh Rogers will lead a conversation with three mental health leaders at Beyond mental illness: Rethinking mental health and wellness. Specifically, they'll explore the shift toward a more holistic approach to wellness.
As always, student research looms large at the festival, with over 15 events featuring student-led research. For environmental studies grad student Karine Lacroix, Ideafest offers a platform of exchange with the public.
"We want feedback from the public on our research," says Lacroix, who will present at the event Is apathy about climate change the greatest threat to the planet?
"Specifically, my work explores people's experience of forest fires in Canada," says Lacroix. "We want to know how these experiences have changed people's perceptions about climate change."
For geography undergraduate student Ilona Mihalik, presenting at the Jamie Cassels Undergraduate Research Award (JCURA) Fair is an opportunity not typically available to undergraduates.
"I get to step into the graduate world through the fair," says Mihalik. "I've been passionate about wildlife conservation since I was young. My research seeks to understand what motivates hunters to pay high prices to kill rare species."
See the program of 40+ events at uvic.ca/ideafest. All events are free and open to the public, although some require registration.
Photos
In this story
Keywords: research, community, Ideafest
Publication: The Ring