Mark your calendars for Ideafest, March 5-10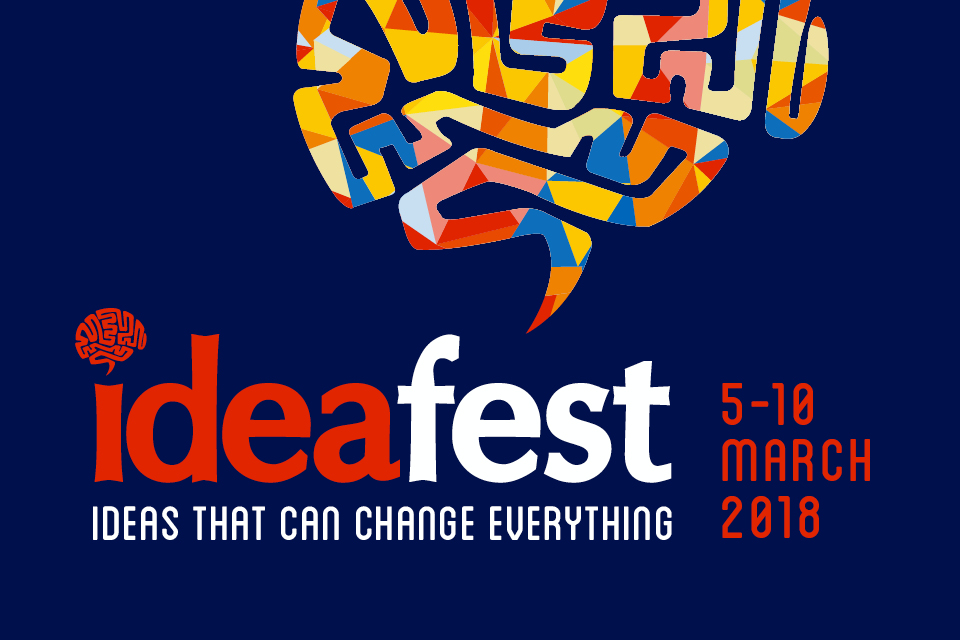 Weeklong festival offers more than 40 public events designed to inform and entertain
Why is there still so much apathy about climate change? Is renaming place names and removing statues rewriting history? What are our responsibilities as Canadians to truth and reconciliation? How is ultrasound technology being used to document Indigenous languages? What is the "antibiotic apocalypse" and how can we prevent it?
Discover the answers to these and many more questions at the University of Victoria's seventh annual Ideafest, running March 5-10. More than 40 events—all free and open to the public—will showcase the world-class research, innovation and creative activity underway by UVic faculty and students, and the impact their work is having on our world and our lives.
A variety of panels, hands-on workshops, exhibits, performances, screenings and tours will cover such topics as: fake news over the centuries; the promise and perils of electronic media; the hidden facets of life in a string quartet; the links between seafood and the Nuu-chah-nulth language; the science behind earthquakes and tsunamis; and the evolving representations of women in graphic novels, comics and film.
Also watch our talented students as they vie for prizes in a speed-thesis competition, a research video contest and a talent show that challenges them to use the creative arts to explain their theses.
"Ideafest has become a cherished opportunity for UVic researchers and artists to celebrate and share their knowledge with the community," says Lisa Kalynchuk, UVic's associate vice-president research. "As usual, this year's Ideafest will feature the exchange of ideas on some of the burning issues of our time—climate change, Indigenous reconciliation, ocean sustainability and the politics of renaming places and removing statues. We encourage everyone to visit the website and check out the full schedule of events."
View the full Ideafest schedule at www.uvic.ca/ideafest, searchable by day or category. The schedule scales to all mobile devices.
-- 30 --
Photos
Media contacts
Denise Helm (University Communications + Marketing) at 250-721-7656 or dhelm@uvic.ca
Tara Todesco (IdeaFest Coordinator) at 250-853-3849 or ifcoord@uvic.ca
In this story