Of pale ales and proteins: a biochemist's journey though research co-ops
- Vimala Jeevanandam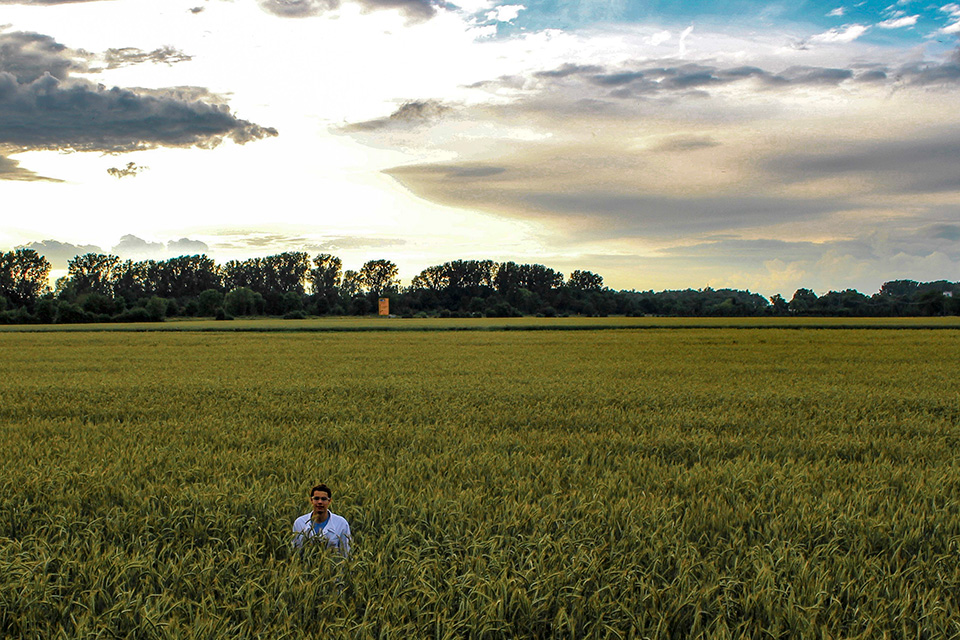 When faced with no samples and spotty access to laboratory equipment, some chemists might throw up their hands in frustration.
That's the scenario biochemistry undergraduate James Saville faced when heading into the last weeks of his final co-op with chemist Jeremy Wulff. He was tasked with collaborating with Red Arrow Brewing Company to optimize the use of hops in their IPA. But the samples from the brewery were late in arriving. And the instrumentation that he would be using to test the samples was tied up, leaving Saville with seemingly nothing to do.
So Saville got to work.
"None of this slowed him down at all," said Wulff. "He did an awesome job of researching protocols and developing his methods so that when samples did finally arrive he could immediately collect high quality data within a day or so."
Through his research, Saville was able to help the Duncan brewery optimize the recipe for their IPA—determining the best hop type and timing to maximize flavour, while spending less money on the expensive ingredient.
"It was a great way to end my degree," recalls Saville, who has already begun master's studies at UBC. "Working with Red Arrow brought together the experiences I had through my other co-ops in both academia and industry, while giving me a preview of what it's like to be a grad student."
This final experience topped off a co-op degree where he worked with the world's largest chemical company in Germany, a yeast producer in Montreal, and the UVic-Genome BC Proteomics Centre
Each co-op gave me a different perspective on what research can look like in different labs, companies and countries. Successive work terms allowed me to build on my skills from the previous experiences.
—James Saville, biochemistry graduate
It was at his co-op at the Proteomics Centre that Saville discovered that he was fascinated by mass spectrometry, a technique that allows researchers to characterize and quantify samples, such as proteins, based on the masses within a given sample.
"Using mass spectrometry, researchers can compare the proteins in samples to make accurate and early diagnosis of diseases," Saville says.
The Proteomics Centre is home to the highest concentration of mass spectrometers within Canada and a world leader in the field of proteomics. Here, Saville worked on producing protein standards that future health researchers could use to compare their samples to.
In his graduate research at UBC, Saville hopes to continue research using mass spectrometry, this time fine-tuning techniques that could make research into membrane proteins, biological components which perform functions vital to organisms, easier to conduct.
"I didn't have a feel of exactly what I wanted to do when I came to UVic," says Saville, who started out as an undeclared general science student. "The co-op program definitely helped me figure out what I am interested in."
Photos
In this story
Keywords: convocation, student life, alumni, co-op, science, chemistry, biochemistry, alcohol
People: James Saville, Jeremy Wulff
Publication: The Ring