Canada sets its sights on the next 100 years of astrophysics exploring the universe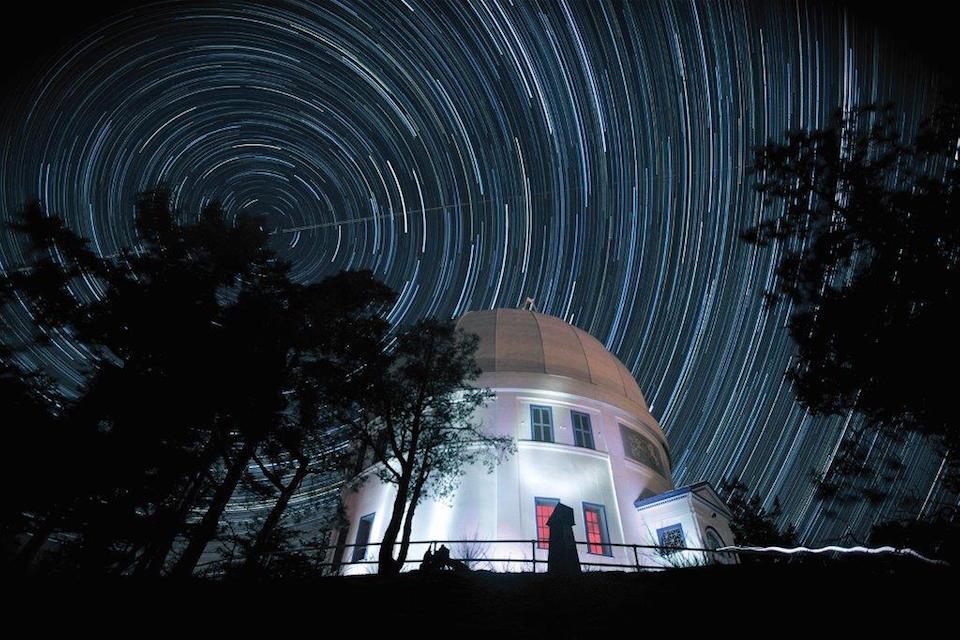 Astronomers and educators from across the country are in Victoria this week to discuss the history and future of astronomical research in Canada, including Indigenous knowledge of astronomy, with events that include the naming of a minor planet after the Tsawout First Nation.
Co-hosted by the University of Victoria, the Canadian Astronomical Society's (CASCA) 49th annual conference marks the 100th anniversary of astrophysics in Canada. Fellow co-hosts are the National Research Council of Canada (NRC) Herzberg Astronomy and Astrophysics Research Centre.
"The construction of the Dominion Astrophysical Observatory's Plaskett telescope in Saanich is broadly seen as the dawn of Canadian astrophysics," says UVic astronomer Karun Thanjavur. "So it's natural to bring the conference here for the telescope's 100th anniversary, as we consider both the past and the future of the Canadian exploration of the universe."
Centennial talks will consider the scientific and technical successes of the last 100 years, and how these can contribute to the present-day quality of astronomy and astrophysics in Canada.
Conference highlights include:
Opening ceremony with Dominion Astrophysical Observatory (DAO) astronomer Dave Balam, who will present a plaque to Tsawout First Nation Chief, Harvey Underwood, which names a minor planet "Tsawout," in honour of the community, on May 23.
A free public talk by CBC "Quirks and Quarks" host Bob McDonald, intriguingly titled, 'What if everything we know is wrong?,' on May 23 at 8 p.m.;
Full-day workshops for teachers, including an elementary school workshop with member of the Tsawout Band and WSÁNEĆ Nation and UVic professor Nick Claxton that will focus on the Moon and the local First Nations knowledge associated with it, on May 23 and 24.
UVic's astronomy, astrophysics and cosmology group is among the best in Canada and is home to the Astronomy Research Centre which brings together world-renowned researchers in astrophysics, engineering, computation and instrumentation in Victoria and beyond. This, together with NRC Herzberg means Victoria has one of the largest concentrations of astronomers in Canada, allowing for access to astronomical resources and research opportunities that are unparalleled elsewhere in the country.
The CASCA conference is being held with the support from the Royal Astronomical Society of Canada-Victoria and Friends of the DAO. The DAO has been designated a National Historic Site because of its important role in establishing Canada's international scientific reputation in astronomy.
Read more about CASCA 2018.
-- 30 --
Photos
Media contacts
Kim Venn (Physics and Astronomy) at 250-472-5182 or kvenn@uvic.ca
Karun Thanjavur (Physics and Astronomy) at 250-721-7750 or karun@uvic.ca
Vimala Jeevanandam (Communications Officer, Faculty of Science) at 250-721-8745 or scieco@uvic.ca
In this story
Keywords: astronomy, astrophysics, astronomy and physics, physics, science, CASCA, conference, DAO, history
People: Karun Thanjavur