Real students. Real money. Real-life experience.
Peter B. Gustavson School of Business, Social Sciences
- Denise Helm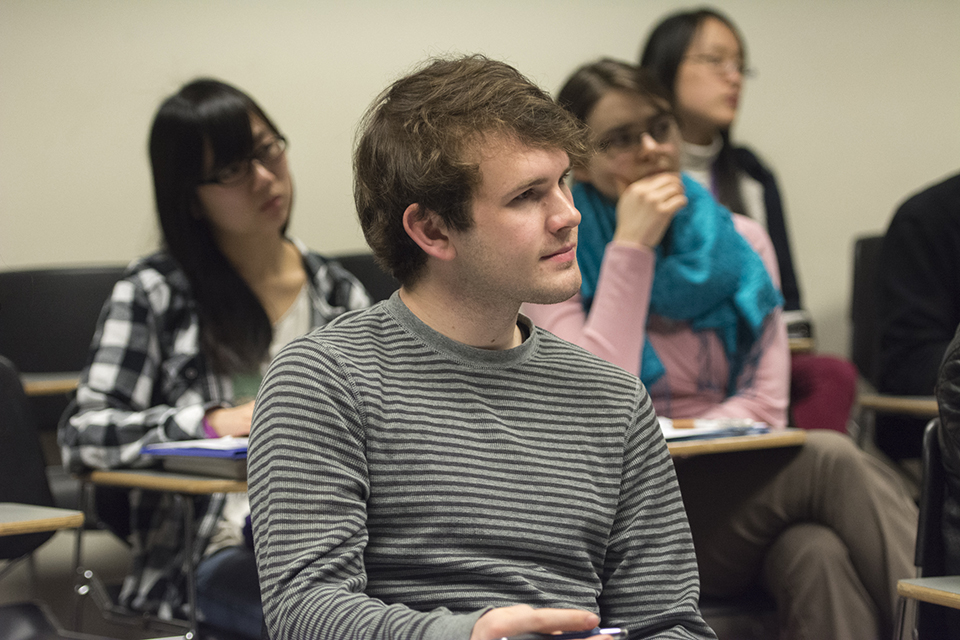 Students are getting real-life experience investing $500,000 on the University of Victoria's behalf while learning how to make investment decisions that incorporate environmental, social and governance factors.
In a new fourth-year course, students manage the funds in close coordination with academic and industry support to learn about investing responsibly as well as fiduciary duty.
Students must first take Applied Investment Management, a third-year non-credit course offered through Continuing Studies taught by practising industry professionals. The students build the skills necessary to manage investment assets in the fourth-year credit course, Applied Portfolio Management.
Within defined guidelines, students gain real-world experience undertaking investment research and making investment decisions. An investment advisory committee of industry professionals volunteers its time and oversees the decisions. Key learning outcomes include managing to an investment policy statement, understanding fiduciary duty and developing a strong understanding of ethics within investment management and the integration of environmental, social and governance factors. The students are enrolled in the Department of Economics in the Faculty of Social Sciences and the Gustavson School of Business.
"The program is a great example of how UVic provides experiential learning opportunities for students, and the focus on socially responsible investing is aligned with Gustavson's commitment to social responsibility and sustainability," says Pat Elemans, assistant dean of the school.
"Additionally, there's significant demand from employers for students with this knowledge and applied experience. It's a winning program all around."
The program's director, Jordie Hutchinson, along with Johann Kuntze, both from the Chartered Financial Analyst Society of Victoria, were key drivers in establishing the program.
"Our mission is to provide students with investment education, hands-on experience and industry exposure, while simultaneously advancing the best interests of our donors, our mentors and the investment community," Hutchinson says.
The students are investing the funds on behalf of the Gustavson School of Business and the university.
Photos
In this story
Keywords: student life, economics, business
People: Jordie Hutchinson, Johann Kuntze
Publication: The Ring