New report points to benefits of police integration for vulnerable populations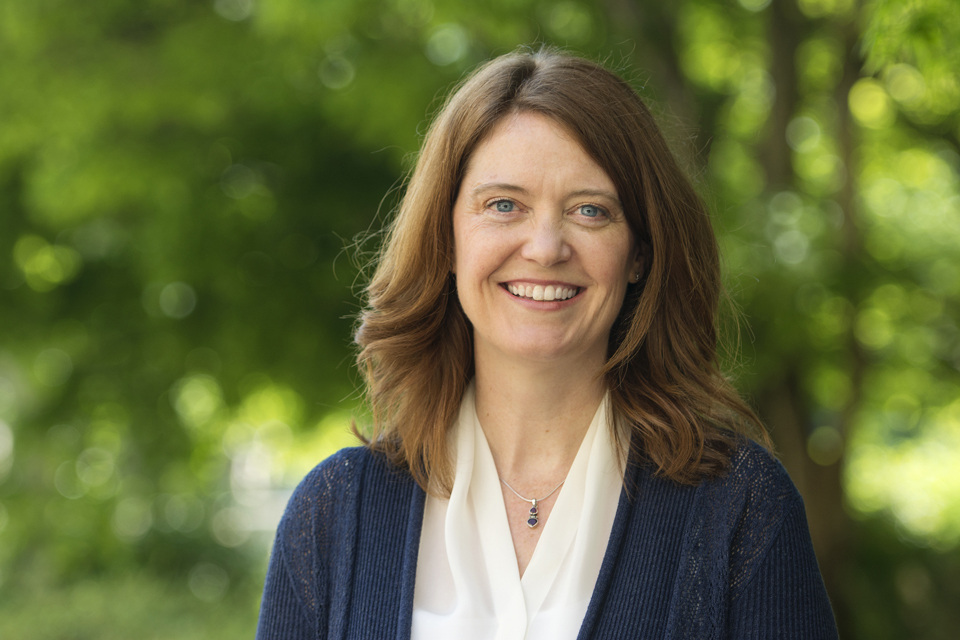 As cases of substance use and mental illness continue to rise across Canada, the City of Victoria is having success with integrating police officers into health care on Assertive Community Treatment (ACT) teams, according to a new report by University of Victoria psychologists Catherine Costigan and Erica Woodin. This community-engaged research has implications well beyond Victoria, documenting for the first time the strengths and challenges of a police presence within the ACT approach.
"Our research suggests that the merging of two important systems—healthcare and law enforcement— allows each ACT client to be treated as a whole person," says Costigan, who is also director of clinical training in the Department of Psychology at UVic. "This integration of care may be especially beneficial for ACT clients, who are some of the most vulnerable members of society."
Requested last summer by the Victoria Police Department and Island Health, the report assesses the impact of integrating police officers on local ACT teams made up of outreach workers, social workers, psychiatric nurses, psychiatrists and addiction specialists. The report is the result of interviews with 21 ACT clients and 22 ACT team staff about their perceptions of the potential benefits and drawbacks of having the three police officers integrated on the teams. It is an initial evaluation and offers a broad view of the value and disadvantages of integration, as well as suggesting important next steps.
The ACT program was launched in Ontario in the 1990s. It serves clients living with complex mental illnesses and substance use disorders who have very significant functional impairments and who may have gone without appropriate services because of the limitations of traditional mental health services.
The program has been implemented in the United States, Australia and England, and ACT teams exist in most major communities across Canada, including Vancouver. However, police officer integration on ACT teams is uncommon and largely unstudied. More about ACT-BC
In Victoria, there are four ACT teams serving nearly 300 clients.
Read the campus article for more about this new research.
A press kit with a PDF copy of the report, as well as high-resolution photos, is available on Dropbox.
-- 30 --
Photos
Media contacts
Dr. Catherine Costigan (Dept. of Psychology) at 250-721-7529 or costigan@uvic.ca
Dr. Erica Woodin (Dept. of Psychology) at 250-721-8590 or ewoodin@uvic.ca
Anne MacLaurin (Social Sciences Communications) at 250-217-4259 or sosccomm@uvic.ca
Tara Sharpe (University Communications + Marketing) at tksharpe@uvic.ca
In this story
Keywords: health, community-engaged research, mental health, psychology, community
People: Catherine Costigan, Erica Woodin