Donation expands program for Indigenous entrepreneurs
Peter B. Gustavson School of Business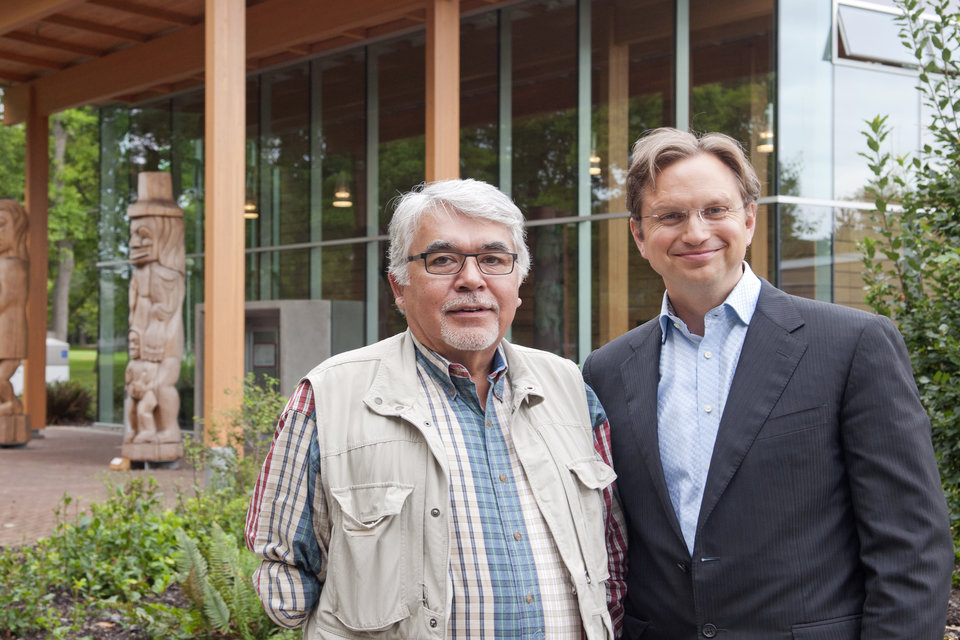 Aspiring Indigenous entrepreneurs in Canada will benefit from a $1-million gift from BMO Financial Group to expand the Aboriginal Canadian Entrepreneurs (ACE) program.
Developed in partnership with the Tribal Resources Investment Corporation (TRICORP) and UVic's Gustavson School of Business, the innovative program provides culturally sensitive and community-tailored business education in Indigenous communities across British Columbia.
Over 20 weeks, ACE participants engage in classroom learning, mentorship coaching sessions and hands-on entrepreneurial learning exercises, including the development of a business plan for a start-up venture.
The training program operates in four areas of British Columbia: the northwest (NW-ACE) in Prince Rupert and Terrace; central BC (LD-ACE) in the greater Enderby area; the Nisga'a Nation ACE program in the Nass Valley; and the Haida-owned-and-operated program that rotates between Old Masset and Skidegate.
To help expand the program throughout BC and other regions across Canada, BMO Financial Group has committed $1 million to ACE. The first program expansion, slated to start in April, is a Vancouver Island-based artisans ACE. The BMO Aboriginal Canadian Entrepreneurship Catalyst Fund will support entrepreneurial training for Indigenous artisans wanting to launch or expand their business artist venture.
"The ACE program has become, and will continue to be, the key catalyst in forging our economic self-reliance," says Frank Parnell, CEO of TRICORP. "Our program ensures the participation of Indigenous people in the economy as business owners."
"BMO has a long history of giving back to our communities and supporting the Aboriginal Canadians Entrepreneurship Program with customized, in-community entrepreneurship training reflects that ongoing commitment," says Michael Bonner, senior vice president and regional head of BMO Bank of Montreal.
"I'm looking forward to seeing the innovations and businesses that will emerge from the expanded ACE program and the impact the funding will have in supporting Aboriginal entrepreneurship throughout BC."
Since its inaugural class in 2013, more than 275 graduates from 26 Indigenous communities across BC have taken the ACE program, 72 business ventures have been launched and many more are in the planning stages.
In addition to entrepreneurial start-ups, program graduates pursue further education or secure employment in their business area of interest.
Photos
In this story
Keywords: Indigenous, business, entrepreneurship, art, funding
People: Frank Parnell, Jamie Cassels, Michael Bonner, Tim Price, Frances Price
Publication: The Ring