UVic names spring honorary degree recipients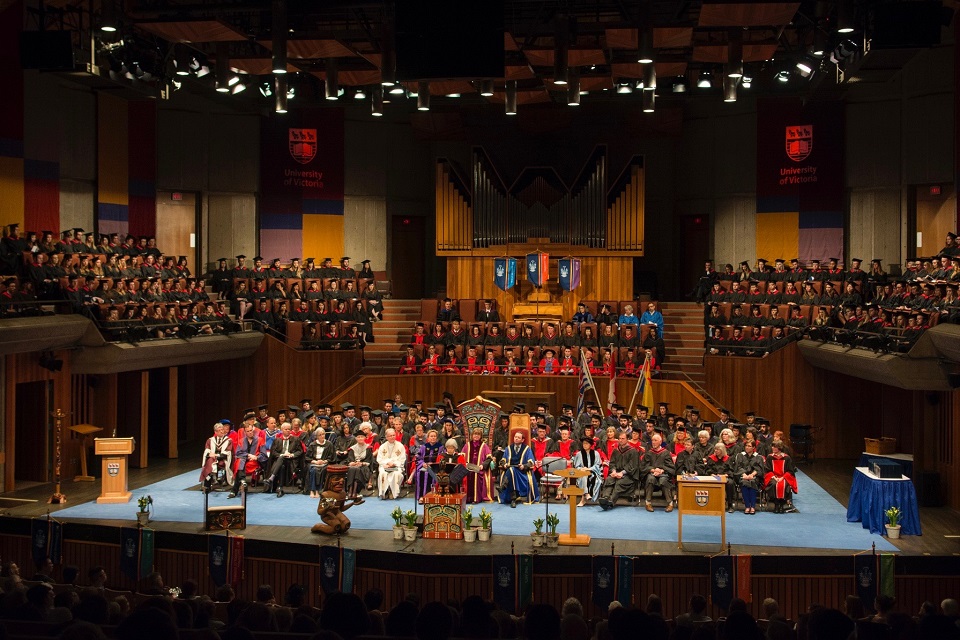 Headline-making lawyer Joseph Arvay, who has spent decades fighting high-profile cases about hot-button issues on behalf of disadvantaged Canadians, will be one of this year's recipients of an honorary degree from the University of Victoria. 
Ambassador Nicholas Kuhanga, a diplomat who pioneered modern education in Africa; Peter Moss, an international leader in early childhood education and public policy; Sandra Richardson, a leader in community and social development; and Robert Waisman, a Holocaust survivor dedicated to educating others about hate and racism will all receive the university's highest academic honour at spring Convocation ceremonies.

Joseph Arvay, QC, Honorary Doctor of Laws (LLD) June 11 at 2:30 p.m.

One of the country's most influential lawyers, Joseph Arvay's advocacy has shaped the meaning and impact of the Canadian Charter of Rights and Freedoms. Arvay was lead counsel representing, pro bono, Gloria Taylor in the case of Carter v. Canada, which led to the landmark 2015 Supreme Court ruling that allows physician-assisted suicide in Canada. Arvay's many notable cases include his work as counsel in the case that struck down laws preventing same-sex marriage and the fight to keep the medically supervised injection facility in Vancouver's Downtown Eastside open.
Amb. Nicholas Kuhanga, Honorary Doctor of Education (DEd) June 15 at 10 a.m.
Ambassador Nicholas Kuhanga is one of modern Africa's leading educational pioneers, a political leader and diplomat. Kuhanga joined the University of Dar es Salaam in Tanzania and helped start regional learning centres across the country. He served as a member of parliament from 1965-80, during which time a campaign was launched to provide schools for all Tanzanian youth. In 1980, Kuhanga was named vice-chancellor of the University of Dar es Salaam. Kuhanga then became the founding vice-chancellor of the Open University of Tanzania.
Sandra Richardson, Honorary Doctor of Laws (LLD)
June 14 at 2:30 p.m.
As CEO of the Victoria Foundation, Sandra Richardson exemplifies the meaning of leadership in community and social development. Since taking charge of the Victoria Foundation in 2001, Richardson has been instrumental in growing the foundation's assets under administration from $20 million to $357 million. As a result, the foundation delivers approximately $1 million each month in grants to organizations that support community development in Victoria and BC.
Robert Waisman, Honorary Doctor of Laws (LLD) June 13 at 2:30 p.m.
Robert Waisman was one of the "Boys of Buchenwald" before he was freed from the World War II concentration camp, eventually emigrating to a new life in Canada where he built a successful career and now dedicates himself to Holocaust education. He is a community leader, philanthropist, a past president of the Vancouver Holocaust Centre for Remembrance and Education, and an educator who combats hate and racism by sharing his experience with thousands of students each year.
High-resolution photos available upon request.
-- 30 --
Photos
Media contacts
Ian Case (Director, Ceremonies and Events) at 250-721-7632 or iancase@uvic.ca
Jenny Manzer (Alumni Communications) at 250-721-7642 or alumcomm@uvic.ca
In this story
Keywords: convocation, alumni, graduation
People: Joseph Arvay, Sandra Richardson, Nicholas Kuhanga, Robert Waisman, Peter Moss