Top entrepreneur award goes to Slack and Flickr co-founder
Peter B. Gustavson School of Business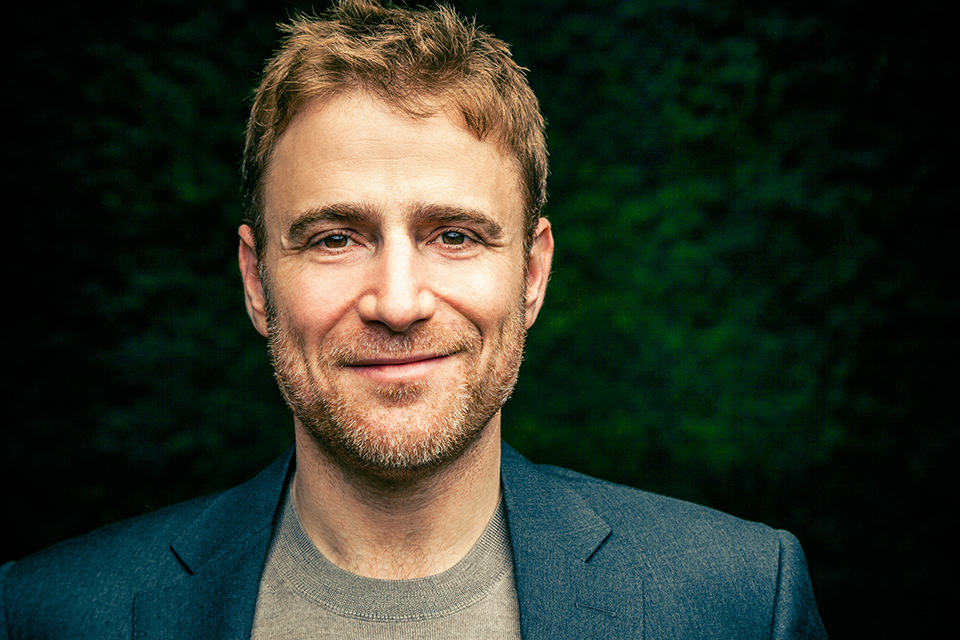 Technology innovator Stewart Butterfield, co-founder and CEO of Slack, is the Peter B. Gustsavson School of Business 2018 Distinguished Entrepreneur of the Year (DEYA).
"Stewart is a true innovator, helping to move forward the role that technology plays in improving communication, collaboration and teamwork for all," says Peter Gustavson, chair of the DEYA committee.
Slack is an enterprise communications platform with more than nine million weekly active users around the world. Its mission is to make people's working lives simpler, more pleasant and more productive. Slack is used by small and mediumsized businesses, and more than 40 per cent of Fortune 500 companies.
In addition to developing Slack, Butterfield also co-founded Flickr, the image and video-hosting website that was acquired by Yahoo! in 2005.
In Butterfield's two decades working on the web, he's become a top designer, entrepreneur and technologist. He's the first DEYA recipient to also be a UVic alumnus, graduating with a BA in philosophy in 1996. He later earned a master's degree in philosophy from the University of Cambridge.
Stewart's entrepreneurship is an inspiration to our students and our city. It's wonderful to be able to celebrate a home-grown talent at our 15th annual gala.
—Saul Klein, dean, Gustavson School of Business
TIME magazine has named Butterfield one of the "100 Most Influential People in the World." He's also been listed as one of Business-Week's "Top 50 Leaders" and as the "Technology Innovator of the Year" by the Wall Street Journal and has been featured on Vanity Fair's "New Establishment List." In 2008, he received the Distinguished Alumni Award from the UVic Alumni Association.
Butterfield is heavily involved in philanthropic endeavours, including pledging personal shares of Slack to advance science literacy in BC.
Butterfield receives his award on May 11 at the Distinguished Entrepreneur of the Year Gala at the Victoria Conference Centre.
Photos
In this story
Keywords: DEYA, alumni, entrepreneurship, business, technology, award
People: Stewart Butterfield, Saul Klein
Publication: The Ring