Private donation funds dementia research, patient care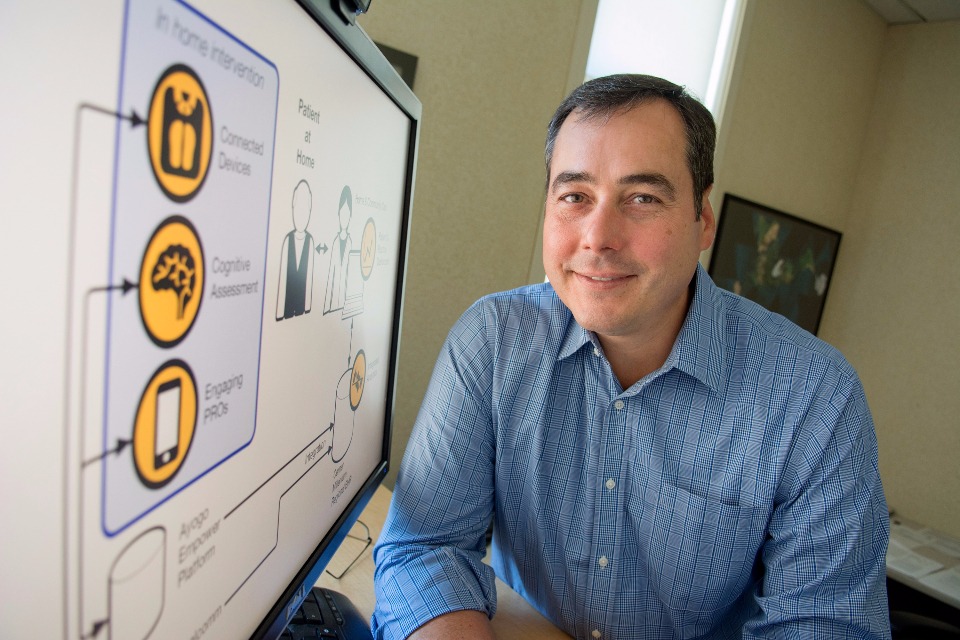 A Greater Victoria family with a personal connection to cognitive health issues today announced a donation of $2.5 million to the Victoria Hospitals Foundation for a five-year initiative that will bring together the University of Victoria, Island Health and the University of BC for a research project aimed at improving the diagnosis and treatment of dementia.
UVic and other partners in the Neil and Susan Manning Cognitive Health Initiative have worked with donor Neil and Susan Manning for two years to finalize details of the innovative project to integrate leading-edge research and care for patients living with cognitive health issues on Vancouver Island.
"This donation creates an exceptional opportunity to advance health research collaborations on Vancouver Island, and represents the way of the future for research partnerships," says UVic President Jamie Cassels, who spoke at the announcement.
"The initiative announced today will see University of Victoria researchers, Island medical professionals, and Island Medical Program educators and students working together as teams on cognitive health research. These teams will strive to incorporate their learning into practice so that those living with a cognitive health disorder can see the benefit of this research much more rapidly."
-- 30 --
Photos
Click here for the backgrounder.
In this story
Keywords: dementia, health, aging, Island Health, Victoria Hospitals Foundation, Institute on Aging and Lifelong Health, Cognitive Health Initiative, palliative care, research