Masterminds public lecture series returns for 2017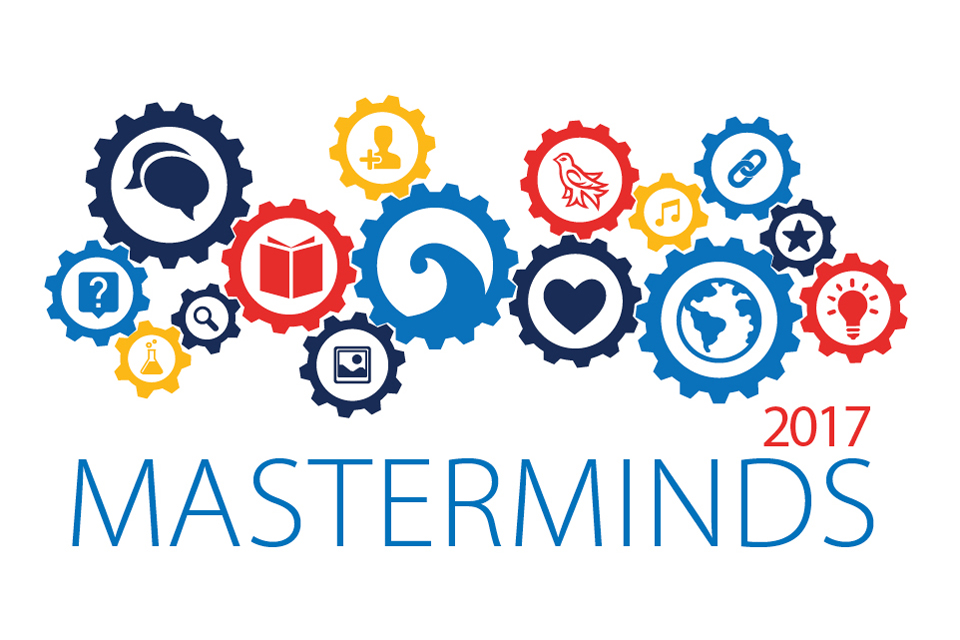 Expand your mind every Wednesday evening in April with a fascinating and free talk on a range of topics.
The three remaining talks cover the complexities of understanding and responding to human rights and harassment issues, how technology is used to monitor personal health, and how Shakespeare is being explored and shared in new digital forms.
On April 12, Barbara Whittington, professor emerita and former director of UVic's School of Social Work and UVic's Harassment and Human Rights Office, will discuss the complexities of defining, understanding and responding to human rights and harassment issues.
On April 19, biochemist and professor emeritus Terry Pearson will talk about personalized medicine and how sophisticated instruments and systems are making it possible to accurately measure multiple "biomarker proteins" for acute and chronic diseases— in single drops of blood.
On April 26, Michael Best, professor emeritus of English and founder of the Internet Shakespeare Editions, will discuss how the resource brings Shakespeare's works to a global audience and explores new ways of presenting them.
The lecture series is sponsored by the UVic Retirees Association and UVic's Institute on Aging and Lifelong Health, with support from the university.
The first two talks listed above take place in the David Lam Auditorium, MacLaurin Building. The third lecture takes place in the Harry Hickman Building Lecture Theatre. All three talks start at 7 p.m.
Register for any of these lectures by contacting aging@uvic.ca or call 250-721-6369. For more information visit uvic.ca/masterminds/.
Photos
In this story
Keywords: Masterminds, Institute on Aging and Lifelong Health, community