Indigenous knowledge crucial to future of fisheries along BC's coast
Social Sciences, Graduate Studies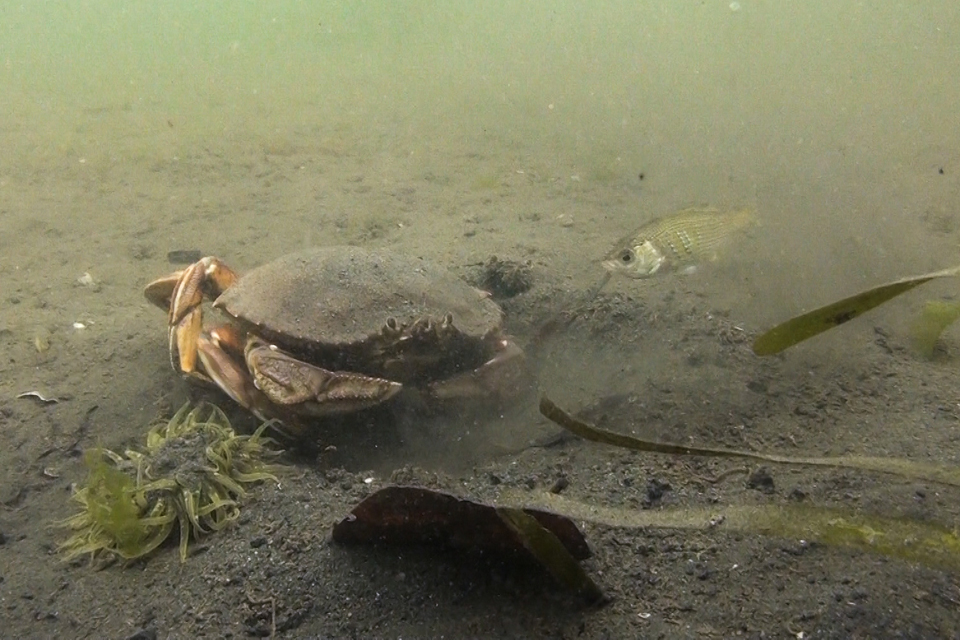 The crab traps are not as full and rockfish are not as big and plentiful along BC's central coast, but without Indigenous knowledge, recent findings by University of Victoria conservation scientist Natalie Ban and her colleagues would not carry so stark a message.
According to Indigenous fishers, who recently shared information with the research team to fill in data gaps for two new academic papers, the populations of Dungeness crab and yelloweye rockfish in the region have been declining for more than two decades.
The Central Coast Indigenous Resource Alliance (Wuikinuxv, Nuxalk, Kitasoo/Xai'xais, Heiltsuk Nations) partnered with Ban and her collaborators—Alejandro Frid, science coordinator of the Central Coast Indigenous Resource Alliance and a UVic adjunct professor, and UVic PhD student Lauren Eckert, who is also the lead on the rockfish study—on two recent publications about the status of these two culturally and ecologically important marine species. The research team was able to fill in data gaps for the Dungeness crab—where no data existed in the study region—and yelloweye rockfish—where no data existed prior to 2003. Read the campus article for more on the findings
An outcome of Ban's collaborative work with Central Coast First Nations has been a recently formed working group with Fisheries and Oceans Canada to improve the evidence-based management of Dungeness crab. She also points out that an opportunity now exists for Canada to implement a policy shift toward a joint fisheries management approach with First Nations.
Funding was provided for the research projects through various agencies including: Marine Environmental Observation Prediction and Response Network (MEOPAR), Social Sciences and Humanities Research Council (SSHRC), National Sciences and Engineering Research Council (NSERC), National Geographic Society and the SSHRC OceanCanada partnership for the rockfish study; and Tides Canada Foundation and the BC Marine Planning Fund for the crab study.
The two research papers are also available online: "Indigenous knowledge as data for modern fishery management: a case study of Dungeness crab in Pacific Canada" and "Diving back in time: Extending historical baselines for yelloweye rockfish with Indigenous knowledge."
A media kit containing high-resolution photos is available on Dropbox.
-- 30 --
Photos
Media contacts
Dr. Natalie Ban (School of Environmental Studies) at 250-853-3569 or nban@uvic.ca
Alejandro Frid (Adjunct Assistant Professor, School of Environmental Studies; Science Coordinator/Ecologist, Central Coast Indigenous Resource Alliance) at alejfrid@gmail.com
Lauren Eckert (PhD student, Dept. of Geography) at eckertleckert@gmail.com
Anne MacLaurin (Social Sciences Communications) at 250-217-4259 or sosccomm@uvic.ca
Tara Sharpe (University Communications + Marketing) at tksharpe@uvic.ca
In this story
Keywords: Indigenous, ecology, fisheries, environmental studies, graduate research, research
People: Natalie Ban