UNESCO co-chairs focus on child rearing in sub-Saharan Africa
- Tara Sharpe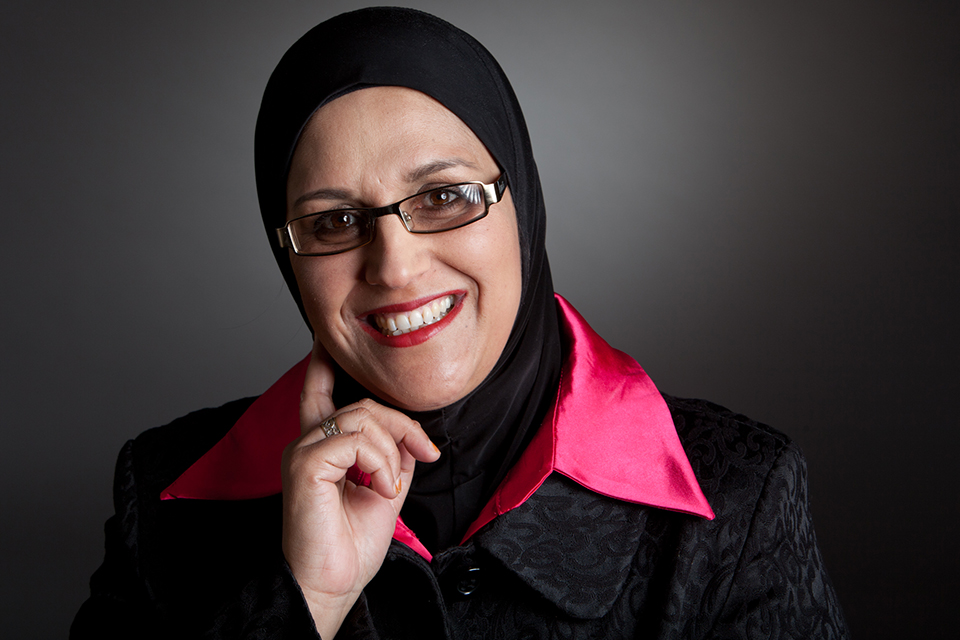 By 2050, according to UNICEF, approximately 40 per cent of children globally under six years old will be living in Africa. Yet current research and literature guiding early educational development on the continent still comes mainly from outside Africa.
Alan Pence, a professor emeritus and former director of UVic's School of Child and Youth Care, is focusing on advancing child well-being and enhancing policies for early childhood education in sub-Saharan Africa through a new co-chair arrangement with Hasina Banu Ebrahim, a Muslim scholar from the University of South Africa and an expert in early childhood policy and practice inclusive of a focus on early learning and child care among Muslim minority groups in South Africa.
Culturally appropriate "generative" model
Pence is the UNESCO Co-Chair in Early Childhood Education, Care and Development at UVic.
The distinction—first awarded in 2008 as UNESCO Chair—recognized contributions made by Pence in Africa commencing in the mid-1990s and also for his earlier cross-cultural work with Indigenous leaders and teachers in Canada.
The "generative" approach he co-developed with First Nations has infused culturally appropriate content into early childhood education curricula of child care centres operated in Indigenous communities on reserve in BC, Alberta and Saskatchewan.
The transition of the Africa-focused UNESCO Chair in Early Childhood Education, Care and Development from a single Canadian base at UVic to a UNESCO co-chair configuration with the University of South Africa (UNISA) is a new initiative.
Pence and Ebrahim will support efforts of communities throughout sub-Saharan Africa to develop culturally supportive programs and to help heighten the focus on African scholars' visibility, voices and leadership.
Taking into account the rapid growth of Islam across the globe, Ebrahim is drawing attention in her research and scholarship to the critical issues that need to be considered when children are socialized into a monotheistic worldview from birth.
I want to show the practices and struggles that underscore the social constructions of Muslim childhoods. In order to advance knowledge production of early childhood from African local realities, we need to provide leadership for emerging researchers.

—Hasina Banu Ebrahim
"As the UNESCO Co-Chair in Early Childhood Education, Care and Development, based in South Africa, I will focus my efforts on my country and nine others in Africa, as well as play a key role leading debates on transforming pedagogy in the early years."
Ebrahim will be on campus in mid September and will deliver her inaugural UNESCO co-chair lecture, "Muslim Childhoods: Critical Issues in Child Rearing and Early Childhood Education," as a Lansdowne Lecture Sept. 21 at 4:30 p.m. in room A110 of the David Turpin Building at UVic.
A community-based delivery model for early learning
Pence began his partnership work with Indigenous communities after a group represented by the Meadow Lake Tribal Council in north central Canada approached him for help with child care training that would incorporate and ensure the continuity of cultural practices, values, language and spirituality in a community-based delivery model.
He was subsequently invited to work with eight other tribal organizations. The First Nations Partnerships Programs (FNPP) and Early Childhood Development Virtual University (ECDVU) both use the "generative" curriculum, which reflects the ideas and values of the communities while also integrating established ECD perspectives.
The FNPP has delivered an undergraduate diploma program in child and youth care to nine tribal councils in communities in Saskatchewan, Alberta and BC and, through the ECDVU, approximately 130 mid-career professionals from 17 sub-Saharan African countries have earned master's degrees and graduate diplomas from UVic—primarily online.
Two UNESCO Chairs at UVic
Pence is one of two UNESCO chairs at UVic (both within the Faculty of Human and Social Development), which is rare for Canadian universities.
Budd Hall, a professor in the School of Public Administration, is the UNESCO Co-Chair in Community-Based Research and Social Responsibility in Higher Education.
Pence and Hall are also associate fellows in the Centre for Global Studies at UVic.
Find out more
Photos
In this story
Keywords: education, world cultures, religion, children, muslim, UNESCO, Centre for Global Studies, international, community
People: Hasina Ebrahim, Alan Pence