European experiences influence future study and career options
- Wendy Swan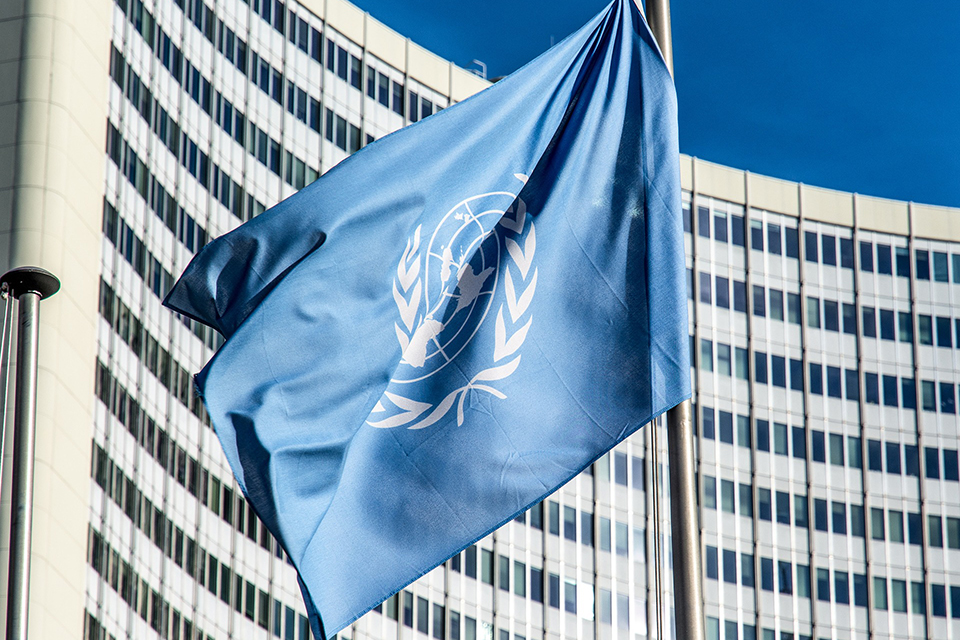 When UVic undergrad student Anna Dodd (political science) planned her study trip to Europe this past May, she never imagined it would influence her future choices as much as it did. She also didn't anticipate how her critical skills would change and make her question her own beliefs to date.
Dodd, along with eight other students, were part of the annual EU Study Tour, an experiential learning opportunity with an affiliated and optional internship program. Students get credit for EUS 390 while on the tour, which consists of daily meetings with officials from a diverse range of organizations, including the European Commission, NATO and international non-governmental organizations, as well as governments and embassies in Brussels, Luxembourg, Strasbourg and Frankfurt.
UVic usually sends six to eight students per year who join a cohort of senior undergraduate and graduate students from across Canada. 
Student perspective
"It has been a very educational experience" Dodd says. "But at the same time, it's possible that the time we have spent with these official international institutions has made me more critical of western institutions than before."
Dodd was forced to question her own understandings and views of cultural differences when, in particular, she "noticed a general attitude, mostly from bureaucrats [that they] are unaware…and dismissive of those critical of the European project for its often colonial and neoliberal tendencies."
Perhaps because of that revelation, Dodd was struck by the passion and commitment of the representative from an international NGO who spoke with the group a few days into the tour. He "inspired me to examine possible future careers with NGOs, who seem to possess far more autonomy—although fewer resources—than your typical bureaucratic government-affiliated authority."
She thinks her experiences on the UVic study tour revealed the degree to which one rarely questions constructed realities of western domination and the dominance of the neo-liberal paradigm. She now wants to pursue this in her future. She is currently considering a master's degree in international relations, global political economy, or working for an NGO that monitors these institutions.
While the tour is now complete, Dodd has remained in Europe for an internship with the European Commission in the Directorate General for Education and Culture's Unit of International Cooperation.
Other study tour participants from UVic have also secured positions within various organizations. The 2017 tour students will share their experiences at an info session this fall with UVic students interested in the 2018 tour.
European studies at UVic
The European studies program offers undergrad students a minor in European Studies, and a concentration option is available to those in UVic's political science department.
In addition to the EU tour, our students also have the opportunity to take part in the fully funded West Coast Model EU, an annual simulation of a European Council Summit hosted each February at the University of Washington in Seattle.
Students registered for EUS 390 are also eligible to receive a travel grant from UVic's Jean Monnet EU Centre of Excellence (EUCE) to help with associated costs. EUS 390 is offered each summer and includes the 1.5 unit credit course, the three weeks in Europe on the guided tour and the option to work as an intern following completion of the course.
In addition to participating in the EU Study Tour, Dodd was also one of four UVic students who participated in the West Coast Model EU experience along with more than 50 students from other universities across the Pacific Northwest.
Find out more
Applications for both EU-related opportunities—overseas and in Seattle—are due each fall and those selected from UVic are eligible for funding through the EUCE.
More about European studies opportunities
Photos
In this story
Keywords: international, eu, europe, political science, european studies, student life