UVic launches its first Indigenous Plan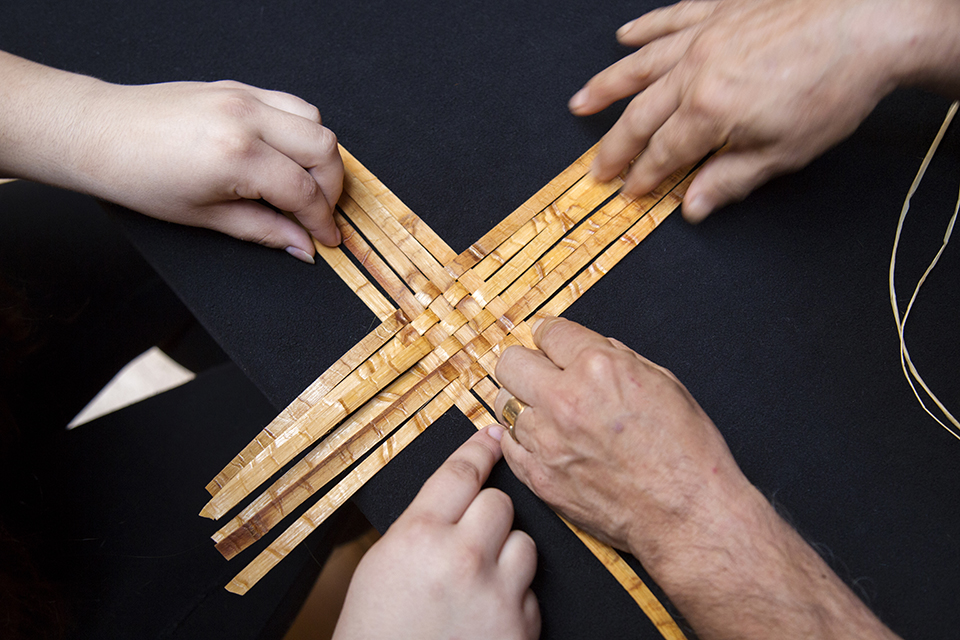 As a key event during the Indigenous Week of Welcome (Sept. 11–14), UVic is launching its first Indigenous Plan.
"The plan places Indigenous students, faculty, staff and their communities at its heart and will guide our work over the coming years," says UVic President and Vice-Chancellor Jamie Cassels.
"Building on all our earlier work and achievements, this plan sets out ambitious goals and clear accountability to increase educational opportunities and success for Indigenous students and further develop education, research, outreach and engagement initiatives and programs with an Indigenous focus."
The Indigenous Plan is a result of more than two years' work and consultation on and off campus.
"It's been an honour to engage with so many people in the process of developing this plan, and we look forward to collaborating with you on the hard work to come," says Robina Thomas, interim executive director of Indigenous Academic and Community Engagement.
Our Elders-in-residence remind us to be guided by the foundational teachings common to Coast Salish peoples, particularly to 'bring in our good feelings' when implementing this plan so that our work is done with a good mind and heart.
UVic has increased Indigenous student recruitment and retention through innovative programming, including the LE,NONET program which provides bursaries, mentoring and community-based internships. Accelerated efforts in these areas are part of UVic's response to the recommendations of the Truth and Reconciliation Commission.
The plan builds on UVic's long-standing commitment to Indigenous education through programs in areas such as Indigenous governance, Aboriginal health leadership, social work, child and youth care, language revitalization and law. A number of other programs and courses across academic units address Indigenous history, culture and language.
Beginning Sept. 14, UVic's territorial acknowledgement will be front and centre on the university home page. On the Indigenous focus page, you'll find links to the full Indigenous Plan, along with a video of Songhees Elder Elmer George giving a welcome to the territory in Lkwungen and English, and President Cassels' acknowledgement and comments on behalf of the university.
The university community is welcome and encouraged to use the acknowledgement.
Guidelines for its use
will be linked from the same
page
.
Photos
In this story
Keywords: Indigenous, community, reconciliation, administrative
People: Robina Thomas