UVic launches new Indigenous Plan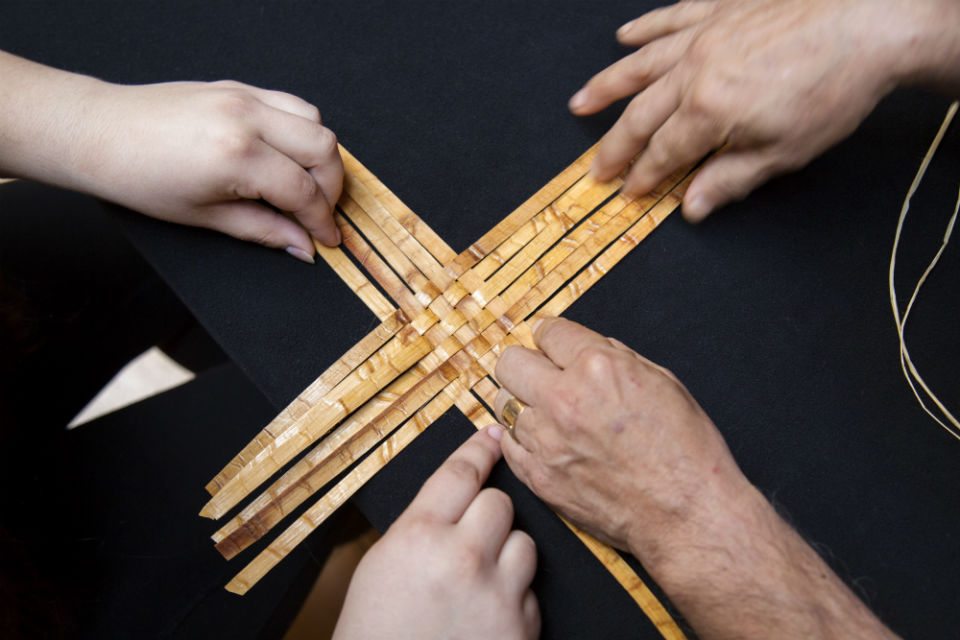 This week, the University of Victoria is launching its Indigenous Plan. The launch is a key event during this year's Indigenous Week of Welcome for new students.
"The plan places Indigenous students, faculty, staff and their communities at its heart and will guide our work over the coming years," says UVic President and Vice-Chancellor Jamie Cassels. "Building on all our earlier work and achievements, this plan sets out ambitious goals and clear accountability to increase educational opportunities and success for Indigenous students and further develop education, research, outreach and engagement initiatives and programs with an Indigenous focus."
The Indigenous Plan, a result of more than two years' work and consultation both on and off campus, builds on UVic's longstanding commitment to Indigenous education. UVic offers credit and non-credit programming across the fields of Indigenous language and culture, Indigenous social and economic capacity building and Indigenous law, governance and leadership. Indigenous students are enrolled in every faculty at the university. 
UVic has increased Indigenous student recruitment and retention through innovative programming, including the LE,NOṈET program that provides bursaries, mentoring, and community-based internships. Accelerated efforts in these areas are part of UVic's response to the recommendations of the Truth and Reconciliation Commission.
 "We are committed to ongoing work, both inside and outside the classroom, to engage the entire campus community in the process of breathing life into the values and visions shared in this plan," says Dr. Robina Thomas, interim executive director, Indigenous Academic and Community Engagement. "It's my hope that all members of our campus community can find their role in the work to be done.  Our Elders-in-Residence remind us to be guided by the foundational teachings common to Coast Salish peoples, particularly to 'work together' and 'bring in our good feelings', so that our work implementing the plan is done with a good mind and heart."
UVic is establishing a new fund called ITOTELNEW̱TEL ȽTE: Learning from One Another, to build on and increase engagement with Elders on campus. As the caretakers of cultural wisdom, Elders maintain Indigenous ways of knowing and being that have been passed down to them from previous generations. The fund will ensure that students, faculty and staff have access to Elders' knowledge in activities such as faculty seminars, classroom visits and advisory meetings.
As of today, UVic's territorial acknowledgement is now front and centre on the homepage of the university's website. To see the accompanying video presenting a welcome to the territory in Lkwungen and English by Esquimalt Elder Elmer George, and the territory acknowledgement by Cassels, go to the UVic website.
Download the full plan (pdf).
Download the framework summary (pdf).
For more info, please refer to the backgrounder.
A media kit containing the Indigenous Plan and summary framework (pdf) is also available on Dropbox. Photos from the launch ceremony at First Peoples House will be available after 3 p.m. Sept.14
-- 30 --
Photos
Media contacts
Suzanne Ahearne (University Communications + Marketing) at 250-721-6139 or sahearne@uvic.ca
Click here for the backgrounder.
In this story
Keywords: Indigenous, community, reconciliation, administrative
People: Robina Thomas