Mother-daughter duo helps bring Holocaust survivors' stories to light
- Stephanie Harrington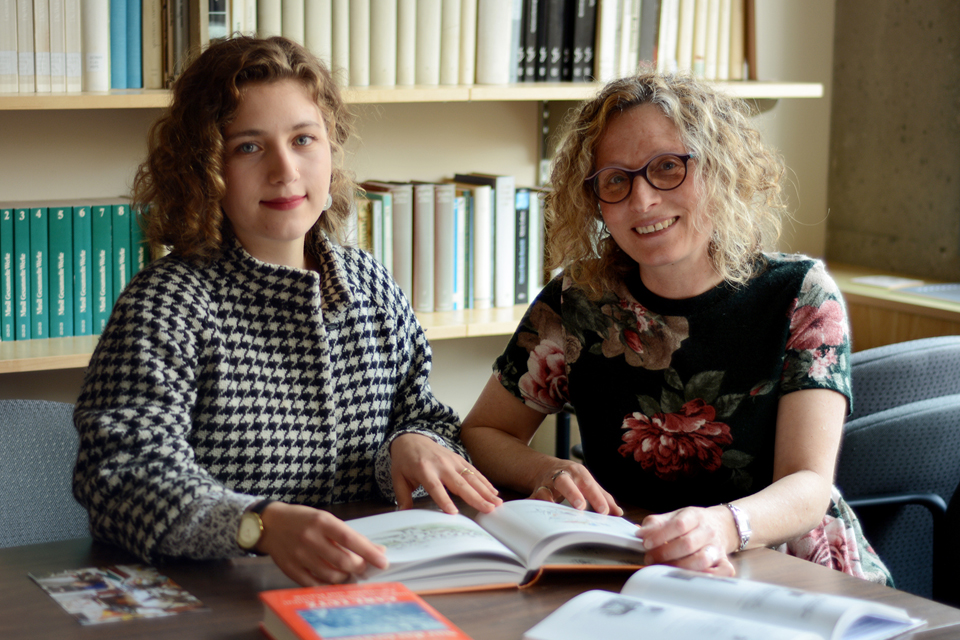 A mother-daughter team has played a key role in bringing the stories of Budapest Holocaust survivors—and the heroic work of a largely unknown Swiss diplomat named Carl Lutz—to light.
Noga Yarmar, a graduate student in the new Holocaust Studies stream of the MA in Germanic and Slavic Studies at UVic, and her daughter Karine Hack, a third-year English honours and creative writing student, were among five humanities students who, together with Jewish community member Dahlia Beck, made significant contributions to the new research.
A forgotten hero
Carl Lutz, a quiet, bespectacled vice-consul to Switzerland stationed in Budapest during the last three years of the Second World War, helped save more than 60,000 Hungarian Jews by issuing thousands of letters that placed them under protection of the Swiss government.
UVic historian Charlotte Schallié says Lutz's extraordinary insight was to turn bureaucracy on its head and in doing so, he orchestrated the largest civilian rescue operation of Jews in the Second World War.
He is credited with saving up to half of the surviving Jewish population in Budapest. There were many people involved and it was extremely risky.
—UVic historian Charlotte Schallié
Schallié, an associate professor in Germanic and Slavic studies, enlisted the help of her students to transcribe, translate and edit the 36 testimonies she collected with the support of Lutz's surviving stepdaughter, Agnes Hirschi. The research has been compiled into the new book Under Swiss Protection: Jewish Eyewitness Accounts from Wartime Budapest, which Schallié co-edited with Hirschi.
Lutz rescued Hirschi and her mother, whom he later married. Hirschi says the Swiss government was upset Lutz had violated the country's wartime neutrality and he was never thanked for his humanitarian work before he died in 1975.
While the heroic efforts of German businessman Oskar Schindler and Swedish diplomat Raoul Wallenberg have been widely celebrated, Schallié says the actions of Lutz, his then-wife Gertrud Lutz-Fankhauser and others who helped form the rescue team remain largely forgotten.
"My hope is these survivor accounts will make Carl Lutz's story much more well-known," she says.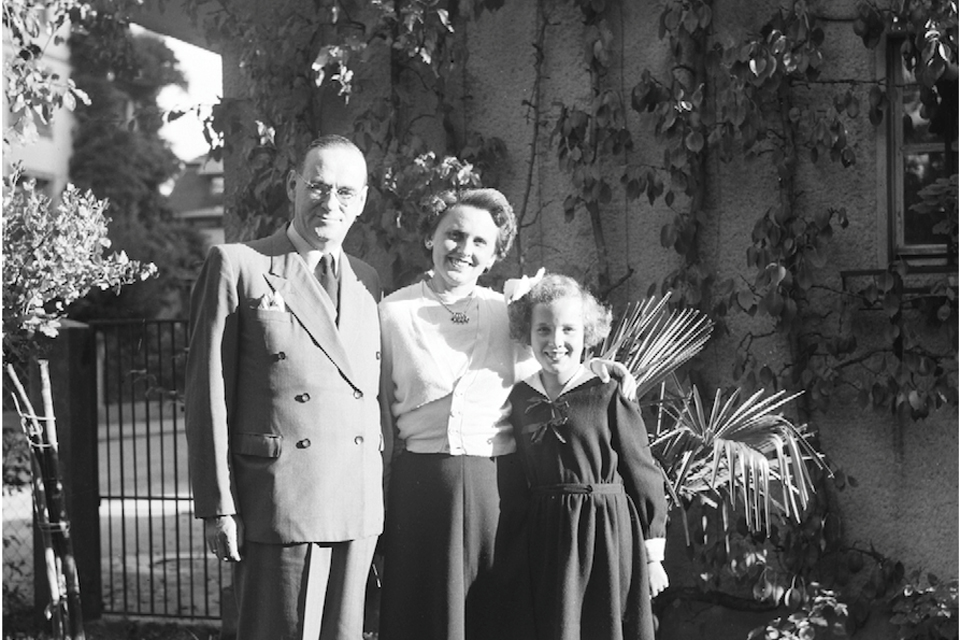 Privilege to work with survivors' stories
Yarmar, who speaks Hebrew, accompanied Schallié to Israel in 2015 and earlier this year to help interview the survivors. Her role included making cold calls to households with names that matched those on the list of people that Lutz helped save. Yarmar says some of the survivors interviewed, ranging in age from 80 to 94 years old, were quite frail.
"It was emotionally difficult for everyone, but I felt very honoured and privileged they shared their stories with us," Yarmar says. "Soon they won't be here."
Yarmar's work included transcribing interviews in Hebrew, which were then translated into English. In May, her daughter started transcribing and editing the testimonies. Hack described the experience as intense, with mother and daughter often working on the research simultaneously.
"It was a part of my history I hadn't engaged deeply with before," Hack says. "I learned a lot about Judaism and the Jewish experience through the course of the project."
Selfless heroism must be retold
The testimonies in Under Swiss Protection include accounts of Hungarian Jews escaping trains en route to Auschwitz, a man who fought in the Jewish armed resistance, and other women and children who crammed into Swiss-protected safe houses as bombs and artillery flattened buildings around them.
BC resident Janos Maté's mother, Judith, was among those who took refuge in one of these safe houses, a former glass factory known as the Glass House. He recounts in the book that his older brother, Gabor, was a baby at the time.
Their grandparents were deported by train and murdered in the gas chambers of Auschwitz. Janos says their mother might have perished like many Hungarian Jews in death marches, by deportation to concentration camps or starved in the ghetto—if not for Lutz's protection.
Our generation, and that of our children and grandchildren, may never have come into being had it not been for the courage and compassion of Carl Lutz.
—BC resident Janos Maté
"The selfless heroism of men like Carl Lutz must be retold," adds Maté, "as they are our finest examples of the good that humans are capable of."
Find out more
Read the UVic news release (includes a press-kit with Janos Maté's testimony and additional material)
Photos
In this story
Keywords: history, racism, war, Holocaust, Germanic and Slavic Studies
People: Charlotte Schallie