Composer uses major award to explore global migration
- John Threlfall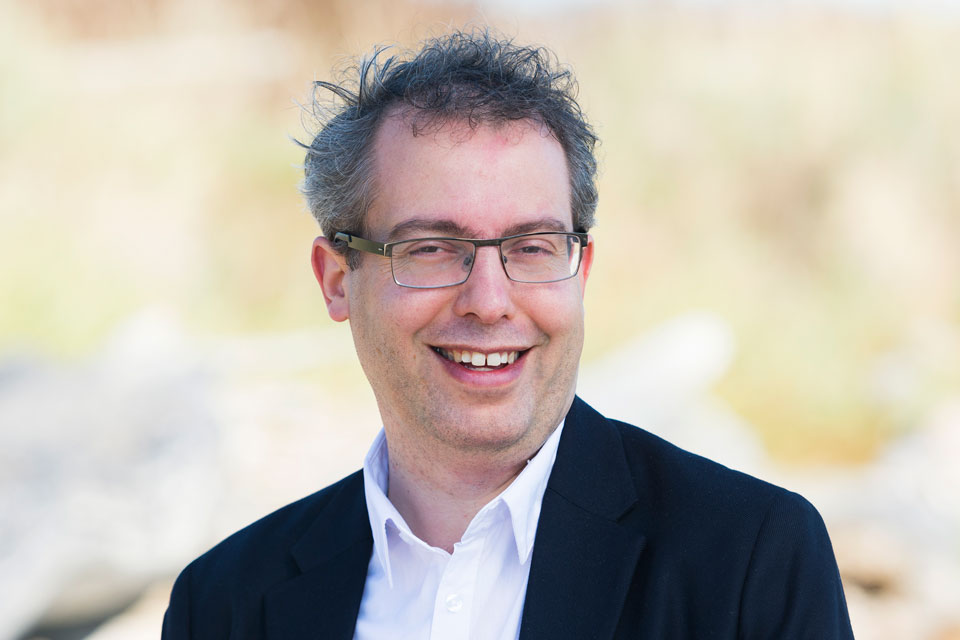 Internationally recognized composer and University of Victoria music professor Dániel Péter Biró can now add one of North America's most prestigious awards to his list of honours—the Guggenheim Fellowship.
He'll be using the one-year award worth $50,000 US to reflect on one of the most important issues of today: global migration.
In April, the John Simon Guggenheim Memorial Foundation announced this year's recipients in its 93rd annual competition for the US and Canada.
During the fellowship period, Biró will work on a large-scale musical composition cycle based on Baruch Spinoza's philosophical work, Ethica. "Looking at musical creation as an analogy to the movement of the immigrant," he says, "the composition will investigate relationships to historical space, space of immigration and disembodied space."
Guggenheim Fellowships are awarded to individuals who have demonstrated exceptional capacity for productive scholarship or exceptional creative ability in the arts. Scores of Nobel laureates, Pulitzer Prize winners and eminent scientists are past Guggenheim fellows, including Henry Kissinger, Linus Pauling and Ansel Adams.
Biró is a member of the Royal Society of Canada's College of New Scholars, Artists and Scientists, was awarded a 2014 Fellowship at Harvard's Radcliffe Institute for Advance Study, and has received numerous other international prizes and commissions. "As well as being a composer, Dániel is recognized for his scholarship on both Islamic and Jewish chant," says School of Music director Christopher Butterfield.
Biró is among a diverse group of 173 scholars, artists and scientists selected from a field of almost 3,000 applicants. The seventh UVic scholar to be awarded a Guggenheim, he's the second from UVic to receive the honour in the creative arts category.
UVic's past Guggenheim fellows are sculptor Mowry Baden (2014), climatologist Andrew Weaver (2008), astrophysicist Julio Navarro (2003), English professor Anthony Edwards (1988), ocean physicist Chris Garrett (1981) and biologist Job Kuijt (1964).
Photos
In this story
Keywords: arts, composer, music, musician, guggenheim, award, globalization, research
People: Daniel Peter Biro