Major investment will enhance emergency response, protect marine mammals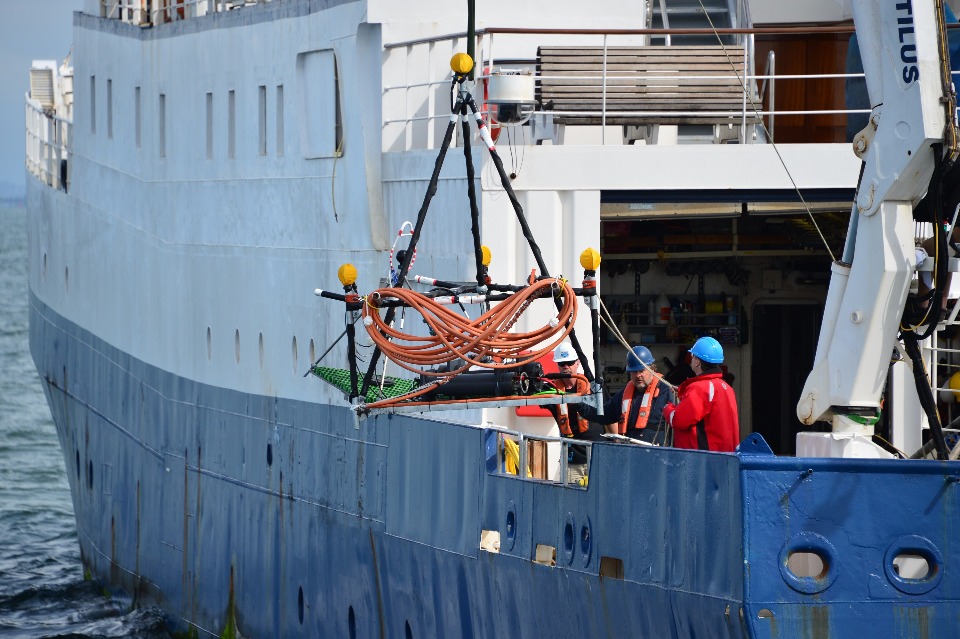 The world-leading University of Victoria initiative Ocean Networks Canada (ONC) received $7.2 million in new funding from the Canadian government to continue its vital work monitoring Canada's ocean and coasts, including endangered southern resident killer whale habitat.
The new science investment, announced today by Fisheries and Oceans Canada, is funded through the $1.5 billion Oceans Protection Plan, and will be used by ONC to augment its current network of oceanographic radars and underwater hydrophones in key coastal locations.
Oceanographic data collected on sea-surface currents will inform navigation and emergency response on diverse fronts ranging from ships in distress to oil spills. Acoustic data measuring underwater noise in specific marine mammal habits will provide a vital compilation of data over time and help inform any mitigation strategies needed to protect marine mammals such as killer whales from underwater noise identified as a concern.
"ONC's innovative technologies and expertise in cabled observatories, interactive sensors and big data management enables informed, evidence-based decision-making for good ocean management, disaster mitigation and environmental protection," says UVic President Jamie Cassels. "It also helps keep Canada at the technological forefront of a sector that creates economic benefits and good-paying jobs for Canadians."
The 2016 Oceans Protection Plan strives to create a globally recognized marine safety system that provides economic opportunities for Canadians today while protecting coastlines and clean water supplies for future generations.
"Ocean Networks Canada is excited to be working with Fisheries and Oceans Canada to deliver products that align with the Ocean Protection Plan objectives," says ONC President and CEO Kate Moran.
Established in 2007 as a major initiative of UVic, ONC operates ocean observatories for the advancement of science and the benefit of Canada. The observatories collect data on physical, chemical, biological, and geological aspects of the ocean over long time periods, supporting research on complex Earth processes in ways not previously possible.
-- 30 --
Photos
Media contacts
Leslie Elliott (ONC Communications Manager) at 250-472-5357 or elliottl@uvic.ca
In this story
Keywords: Ocean Networks Canada, hydrophones, Fisheries and Oceans Canada, administrative, research, fisheries, wildlife, animals, oceans
People: Kate Moran