Studies point grad toward Indigenous health career
- Anne MacLaurin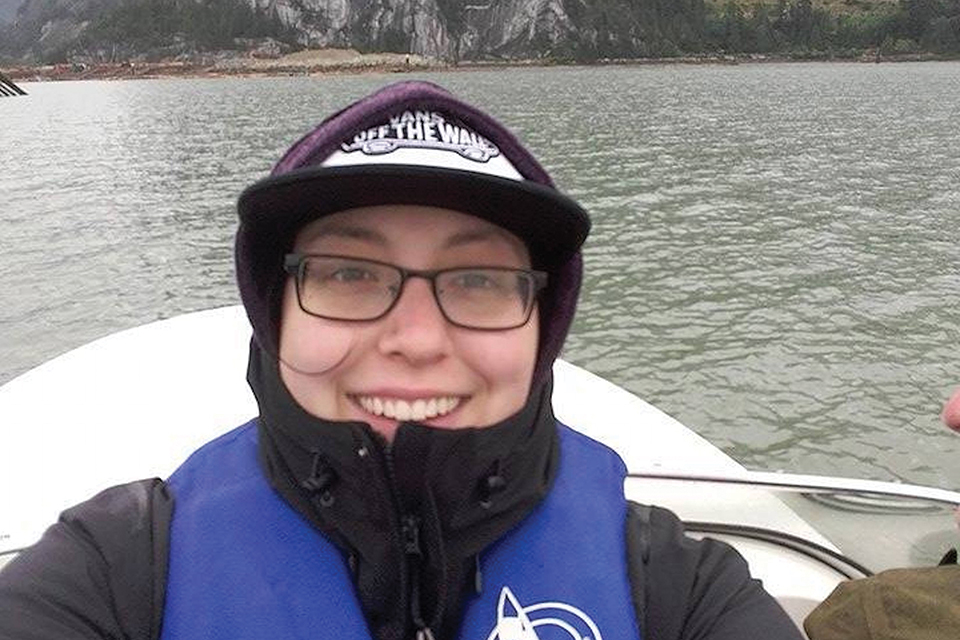 Cheyenne Smith is determined to do her part to improve the health of Canada's Indigenous populations, especially HIV/AIDS rates, after she graduates this month with an undergraduate degree in anthropology and a minor in French.
"Health is a major factor of reconciliation and I hope to be a part of this movement," says Smith. "HIV/AIDS continues to be an issue among the Indigenous populations of Canada— a fact that I believe represents a significant oversight on the part of the Canadian government."
While growing up in Squamish, BC, Smith not only earned her pilot's license at age 17 (through Canadian Air Cadets), but also developed an interest in medicine and health policy in Indigenous populations. She was introduced to First Nations history through the school curriculum but it wasn't until UVic that she was exposed to the deeper issues surrounding Canada's treatment of Indigenous peoples.
"I'm encouraged by UVic's commitment to reconciliation," says Smith. "While I was a member of the Anthropology Course Union we participated in the repatriation of ancestral remains to the Esquimalt and Songhees Nations. This repatriation really signified UVic's commitment to reconciliation."
For her honour's thesis—titled "Disease does not discriminate: HIV prevention initiatives within Indigenous communities"—Smith explored the differences between Canada and Australia's approach to prevention campaigns targeted at high-risk groups within respective Indigenous communities.
"Indigenous people in Canada are 2.7 times more likely to contract HIV than non-Indigenous people," says Smith. "Health issues in Indigenous communities have largely been overlooked and I want to use my education to help address this oversight."
Smith's original interest in medicine lead her to enroll in first year sciences at UVic. "I chose UVic because of the science program. I knew a lot of people who had come to UVic and were majoring in sciences," she says. "I also heard a lot of good things about the campus environment and smaller class sizes."
Smith quickly discovered public health and anthropology were a better fit for her interests. After her first-year class with anthropology professor Erin McGuire, Smith felt like she had "found my people. "Dr. McGuire showed us how to apply anthropology, especially how we could use it in our careers."
As a co-op student, Smith worked during her degree and gained job experience on land claims research with a company that works with First Nations communities, industry and government. She hopes to continue working in this area while she pursues a graduate degree in public health—with the ultimate goal of working with Indigenous communities.
Photos
In this story
Keywords: convocation, graduation, anthropology, french, health, HIV, Indigenous, student life, alumni, co-op
People: Cheyenne Smith