CAPI hosts 10th annual CARFMS conference on global displacement
- Tara Sharpe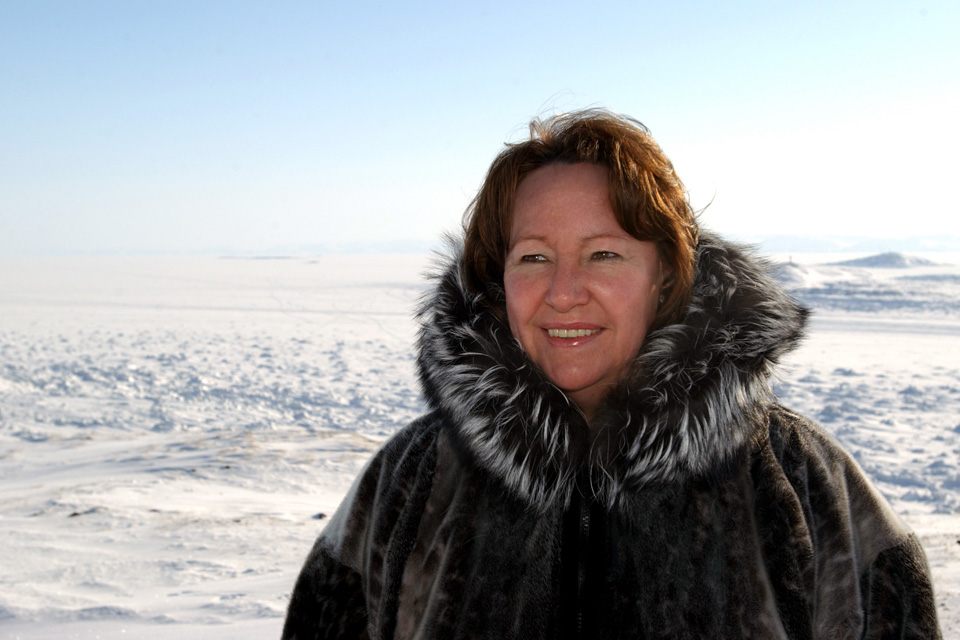 As the world's media focuses on the Mediterranean, are other displaced groups being left out of the discussion? How do financially strapped countries such as India and Kenya accommodate thousands of guests for protracted periods of time? What can theatre teach us about the experiences of internally displaced persons? What do Australia's offshore detention camps reveal about personal impacts of sending those in search of a safe home to languish in limbo?
These are some of the many questions to be explored at an upcoming international conference, taking place at UVic for the first time on the west coast of Canada, with a focus on the multiple routes less travelled.
Examining an expanded concept of global displacement
"While much attention in the west has been directed at the steady flow of refugees leaving conflict zones and ending up on the shores of the Mediterranean, we also hope to expand the examination of displacement by looking at the neglected or forgotten migrant," says Helen Lansdowne, associate director of UVic's Centre for Asia-Pacific Initiatives (CAPI), host organization of the conference.
Forgotten Corridors: Global Displacement and the Politics of Engagement (May 15 to 18) will bring together more than 200 activists, scholars, policy makers and other experts from all corners of the world to share knowledge, experiences and strategies as they relate to global displacement.
Lansdowne points out it is one example of many activities and initiatives that reflect the scope of UVic's new International Plan launched last fall.
It is also one of four signature series events by UVic to mark Canada's 150th anniversary.
Internally displaced persons and artistic practice
Taiwo O. Afolabi is a PhD student in applied theatre (fine arts), a graduate fellow with UVic's Centre for Global Studies and a Queen Elizabeth Scholar. Afolabi, who arrived in Canada two years ago, was born in Nigeria and had travelled extensively beyond Africa including to China, Denmark, US and Iran before coming to UVic specifically to study with renowned theatre professor Warwick Dobson.
Afolabi's research focuses on artistic practices among internally displaced persons in IDP camps or communities to create awareness for the plight of displaced persons.
He talks about how a "lived experience" – through the audience's firsthand experience of those culturally specific activities and performances ranging from dance and music to drumming and magician acts – "has the capacity to make it personal, beyond theory."
And such empathy generates "a profound response. So much memory and knowledge resides in the body and in theatre we can bring it out. And sometimes people give solutions that don't work for a complex issue because we are distanced from it. With the 'lived experience' [of theatre], even if it's only for a second, you can come to that point. It can give you something that you won't forget."
Afolabi is part of the afternoon panel on May 16 about migration and refugee performances.
Seven public opportunities to engage with CARFMS 2017
Everyone is invited to register for the conference, which takes place over four days in the MacLaurin Building at UVic, but the following public events are free and of particular interest for general audiences. Please note, seating is limited and therefore people are ecouraged to arrive early to be assured of a seat.
Keynote by Sheila Watt-Cloutier (May 15 from 7:30 to 9 p.m., David Lam Auditorium): A well-known environmental, cultural and human rights advocate, Watt-Cloutier will speak from firsthand experience about the realities of the Arctic and how her Inuit culture faces the most extreme challenges of globalization.
Keynote by Jyoti Sanghera (May 16 from 7:30 to 9 p.m., David Lam Auditorium): Sanghera, chief of the Asia Pacific Section for Office of the UN High Commissioner for Human Rights (OHCHR) in Geneva, will examine legal and policy gaps in the context of large and mixed movements of people, and how walls, fences and incarceration are deployed as tools of governance and legality in response to "migration crises."
Roundtable (May 16 from 4:30 to 6 p.m. in room D115): A live-streaming roundtable discussion with guest lecturers from Vanuatu and Borneo featuring voices of South Pacific Islanders on relationships between climate change, community displacement and Indigenous knowledge.
Keynote by Romola Sanyal (May 17 from 7:30 to 9 p.m., David Lam Auditorium): An assistant professor of urban geography at London School of Economics, Sanyal will look at the politics of refugee control and management, specifically exploring privatized responses to the Syrian crisis and how they enable the flexibility and entrapment of refugees within host countries.
Film screening (May 17 from 4:30 to 6:30 p.m., David Lam Auditorium): A new documentary about Australia's offshore detention policies and the personal impacts on those who languish in limbo; also includes Q&A with director Eva Orner.
Photo exhibit (May 15 – 18 in lobby of David Lam Auditorium): The exhibit, "Double Jeopardy," from Doctors Without Borders/ Médecins Sans Frontières (MSF) captures stories from three regions where MSF works with refugees and migrants.
Art display (May 15 – 18 throughout venue): An art exhibit featuring pieces by North Korean refugee youth as part of art therapy at Yeomyung School in Seoul, South Korea.
The inaugural Conference of the Canadian Association for Refugee and Forced Migration Studies (CARFMS) took place in 2008 at York University in Toronto.
This 10th annual conference is supported by funding from the Social Sciences and Humanities Research Council.
Photos
In this story
Keywords: globalization, human rights, Centre for Asia-Pacific Initiatives, international, global displacement, refugees, migration, canada 150, community, international, research