Special events, video help mark UVic's participation in Canada's 150th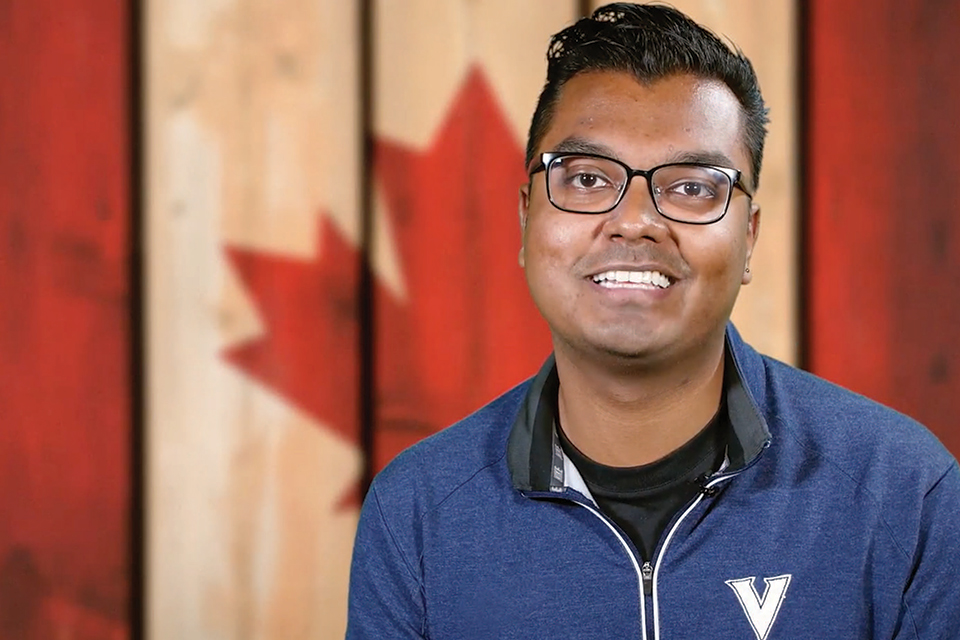 Canada will mark the 150th anniversary of the country's 1867 Confederation on July 1. As part of the sesquicentennial, UVic is holding a series of five signature events throughout 2017 under the theme "The Edge of what's next" to explore key opportunities and challenges facing Canadians over the next 50 years.
Three of the five events take place in April and May:
EnVision 2017: Decarbonizing Energy and the Environment (April 27–28). At this conference hosted by UVic's Institute for Integrated Energy Systems, academic, industry and government experts will discuss key issues related to climate change mitigation and decarbonization. The Globe and Mail's national affairs correspondent Jeffrey Simpson is the keynote speaker.
Indigenous Peoples' Land Rights and the Roles of Ethnoecology and Ethnobotany (May 2–5). Hosted by UVic's School of Environmental Studies, this symposium (already full to capacity) will explore land use and occupancy as reflections of Indigenous peoples' traditional ecological knowledge, as well as fundamental and longstanding connections to plants and habitats. The keynote speaker is award-winning essayist and novelist John Ralston Saul.
Forgotten Corridors: Global Displacement and the Politics of Engagement (May 15–18). UVic's Centre for Asia-Pacific Initiatives is hosting this 10th annual Canadian Association for Refugee and Forced Migration Studies (CARFMS) conference. Researchers, policy-makers and activists from diverse disciplines and regions will discuss global displacement. Keynote speakers are Jyoti Sanghera (United Nations Office of the High Commissioner for Human Rights), Romola Sanyal (London School of Economics) and Sheila Watt-Cloutier (environmental, cultural and human rights advocate).
In the next few months, UVic students have a chance to win $500 by entering the "Oh, Canada! video contest" with a one-minute video about their own hopes for Canada's next 50 years.
To find out more about Canada 150 at UVic, as well as various other events including arts and cultural exhibitions hosted by faculties and departments, visit uvic.ca/canada150/events.
Photos
Videos
In this story
Keywords: canada 150, anniversary, confederation, conference, community