Clean energy research at UVic gets a funding boost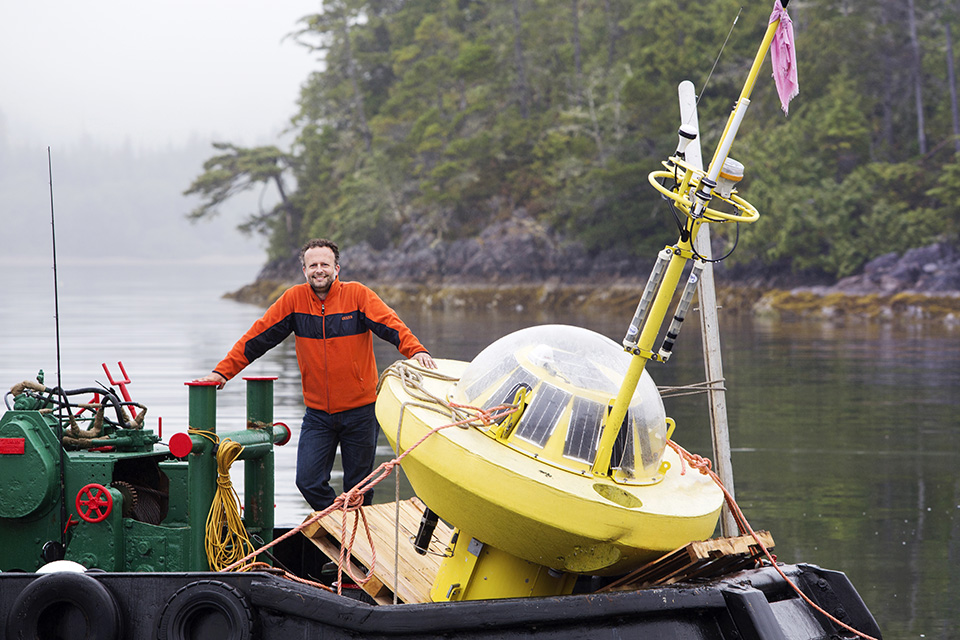 Off-the-grid coastal communities seeking renewable energy alternatives and heavy-duty transportation companies working to reduce fossil fuel dependence are closer to achieving their goals thanks to $2.4 million in new funding to UVic researchers.
Help for coastal communities
A $1.4-million investment by Western Economic Diversification Canada establishes the Pacific Regional Institute for Marine Energy Discovery (PRIMED) at UVic.
The institute, co-led by mechanical engineers Brad Buckham and Curran Crawford, will support the adoption of alternative technologies in remote coastal communities that currently rely on diesel fuel generators to meet their energy needs.
There's strong appetite in these communities—many of which are Indigenous—for renewable technologies such as wind, wave and tidal. But there's a knowledge gap that needs to be bridged, says Buckham.
"The communities need real data to assess how the resource will be harnessed, how the technology will produce power over decades of operation, and how it will offset diesel use over that same period."
Without that long-term assessment, he says, uncertainty dominates discussion and first-of-a-kind community-based marine energy projects fail to materialize.
PRIMED will gather extensive wind, wave and tide data from a number of existing sources, including the multi-partner West Coast Wave Initiative which Buckham also leads, and the new Canadian Pacific Robotic Ocean Observing Facility (C-PROOF), led by UVic oceanographer Jody Klymak. C-PROOF will feature sensors mounted on autonomous underwater gliders and floats.
PRIMED involves a range of academic and marine energy technology partners, notably Barkley Project Group in Nanaimo, a renewable energy developer that already works with remote communities along the coast.
Our researchers are leading the way in sustainable energy research, working closely with governments, industry and community groups to foster clean growth and low-carbon economic development.
—UVic President Jamie Cassels
As the first project of its kind in Canada and the world, PRIMED will be a model for other jurisdictions, says Buckham.
"Worldwide, remote coastal communities are the break-in market for marine renewables. Our goal is to demonstrate how this 'third party' approach to risk mitigation should be a best practice in BC and elsewhere."
Hybrid technologies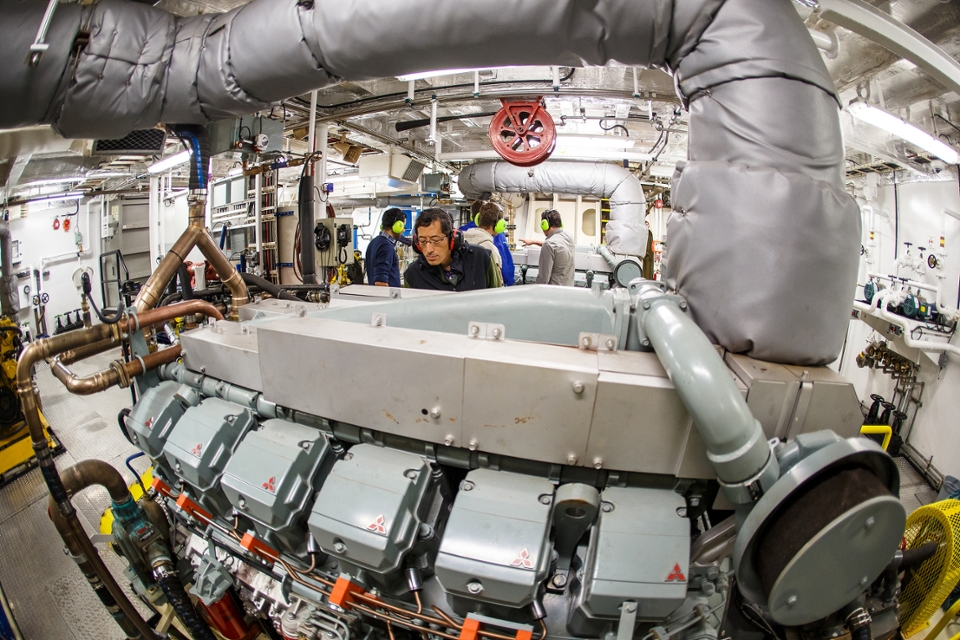 A $1 million investment by the Washington Foundation in conjunction with Seaspan will significantly advance the work of the green transportation research team led by mechanical engineer Zuomin Dong, working with UVic's Institute for Integrated Energy Systems.
Engineers know that electrified vehicles with advanced hybrid electric propulsion systems are effective for improving energy efficiency and reducing harmful emissions. Yet the technology still hasn't been widely applied to heavy-duty transportation systems due to the large variation in their operational uses and high development costs.
The green transportation research team at IESVic is investigating hybrid electric technologies that enable cleaner, lower cost fuel alternatives. This new funding will advance research on how to integrate hybrid electric vehicle powertrain technologies with cleaner natural gas engines to help the marine, mining and transportation sectors meet their greenhouse gas reduction and mitigation goals.
Photos
In this story
Keywords: Clean energy, Mechanical Engineering, West Coast Wave Initiative
People: Zuomin Dong, Brad Buckham
Publication: The Ring