Expert Q&A on BC wildfires and forest management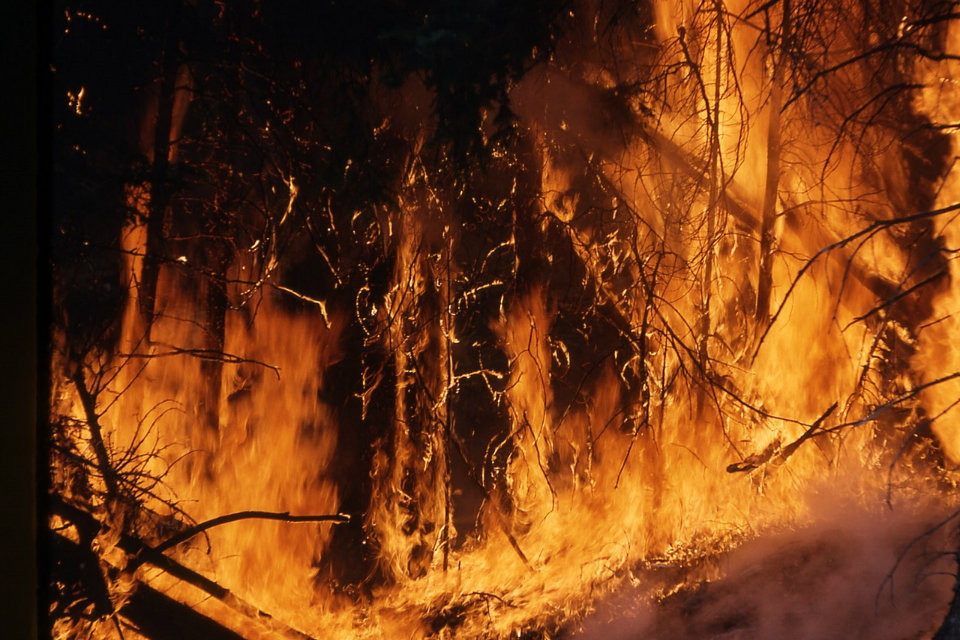 Fire and forest management practices need to change if we want to see less intense forest fires, especially as the future climate of BC is expected to be warmer and drier, says forest ecologist Jill Harvey, who graduated from UVic in 2017 with a PhD in geography and whose research was published this month in two peer-reviewed journals. The crisis is far from over, with wildfires still burning across central BC and approximately 40,000 people evacuated. Harvey can explain how we arrived at this situation historically and what it means for the future.
 Q. What does your research show about the history of forest fires in BC?
 A. Historically, many sites in the Cariboo forest region burned every 15 to 25 years between 1600 and 1900 AD. These fires consumed fine fuels and maintained open forests. In the last 100 years, very few of these sites recorded a single fire. Effective and widespread fire suppression has resulted in denser forests throughout much of the Cariboo, providing more fuel for fires.
 For example, one of my research sites near Hanceville burned several days ago in the Hanceville Fire Complex, which is over 40,000 ha in size. At that site, nine historic fires were recorded between 1769 and 1896, with fire occurring about every 16 years. No fires have burned at that site for over 120 years. All the fuel that has accumulated over the past 120 years is supporting the Hanceville fire that is burning right now.
 Q. How could forest management practices change in BC, according to your research findings?
 A. Today's forest management plans should continue to enhance practices such as thinning dense forests and prescribed fire to reduce fuel loads. We also should consider expanding these activities in the province to include larger areas. We expect the future climate to bring warmer and drier spring conditions which will lengthen the fire season. If we do not reduce the fuel load now, we can expect more intense fires across multiple locations in the future.
 Q. What does this mean for the future of BC's fires?
A. Climate projections for the next 50 to 100 years clearly and consistently show an increase of one to three degrees Celsius or even more. Future drier and warmer climates will undoubtedly lead to more fires in the province and for longer periods of time.
 Two peer-reviewed journals have recently published Harvey's research:
Photos
Media contacts
Jill Harvey at jeharvey@uvic.ca
Anne MacLaurin (Social Sciences Communications) at 250-217-4259 or sosccomm@uvic.ca
Tara Sharpe (University Communications + Marketing) at tksharpe@uvic.ca
In this story
Keywords: geography, wildfires, climate, forestry, administrative, research, sustainability
People: Jill Harvey, Dan Smith