New AVPR starts in July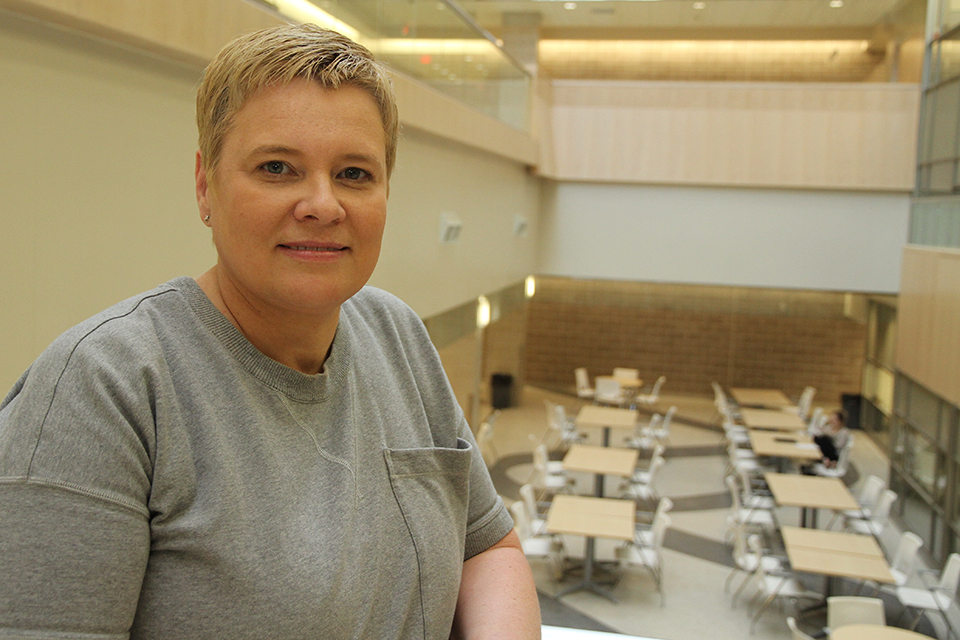 One of the new arrivals on campus this summer will be neuropsychologist Lisa Kalynchuk, who begins a five-year term as associate vice-president research (AVPR) on July 1.
Kalynchuk comes to UVic from the University of Saskatchewan where she's been a professor in the Department of Medicine and the interim associate dean of interdisciplinary health research for the Council of Health Sciences Deans.
As AVPR, Kalynchuk will work with Vice-President Research David Castle and Associate Vice- President Research Operations Rachael Scarth to support priorities and objectives related to the university's research mission. The position has a special focus on international research partnerships, as well as oversight of UVic's research centres and institutes.
"Lisa brings to the role of AVPR her extensive administrative skills, broad and diverse experience in building consensus across disciplines, and a strong commitment to academic leadership and research excellence," says Castle. "I look forward to the many contributions she'll make to UVic's research performance and international reputation in the coming years."
Kalynchuk holds a BSc in psychology from the University of Alberta and an MA and PhD in behavioural neuroscience from the University of British Columbia, and she has taught at both the University of Saskatchewan and Dalhousie University.
Her research interests include the neurobiology of depression, the psychiatric complications of epilepsy and the effect of chronic stress on the brain and behaviour. She recently completed two terms as the Canada Research Chair in Behavioral Neuroscience.
"I was attracted to UVic because of its world-class research enterprise and its reputation as a collegial institution with strong ties to the community," says Kalynchuk.
"I'm honoured to get this opportunity, and I look forward to working with members of the campus community to build on areas of strength and identify new strategic initiatives."
Kalynchuk's academic appointment is with the Division of Medical Sciences, with an adjunct appointment to the Department of Psychology.
Oliver Schmidtke, who has served as acting AVPR for the last year, will return to his role as director of UVic's Centre for Global Studies. One of his key tasks was to promote UVic's new International Plan as it relates to the university's research portfolio and partnerships around the world.
Photos
In this story
Keywords: psychology, medical sciences, administrative, research
People: Lisa Kalynchuk