UVic to lead $5.5 million research project on forced dispossession of Japanese Canadians
- Tara Sharpe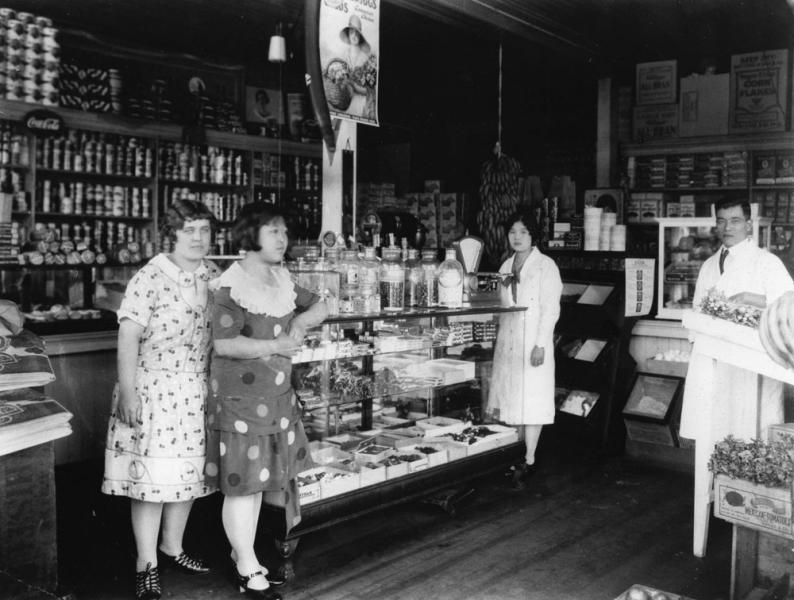 A multi-partner, seven-year, $5.5-million research project, Landscapes of Injustice, announced by UVic on Aug. 27 will culminate in an interactive travelling museum exhibition to tell the story of dispossession of Japanese Canadians.
After the Second World War, British Columbians of Japanese descent had no homes to return to after being interned in camps in their own country. Houses, businesses, fishing boats, vehicles and personal effects had been forcibly sold by the Canadian government and most Japanese Canadians had to rebuild their lives and communities from the ground up, once restrictions were finally lifted in 1949.
Project director and associate history professor Dr. Jordan Stanger-Ross of UVic's Faculty of Humanities points out that the uprooting, internment and deportation of Japanese Canadians have been the focus of scholarly and popular concern but the story of the dispossession, a major policy in its own right, is too little known.
He says the forced sale of property, which began in 1942 during the uprooting, "caused lasting harms and material hardship that stretch across multiple generations. This shameful episode may seem to belong to a distant past in a country that is now multicultural, but history is not so easily escaped."
Landscapes of Injustice, led by the university and affiliated with UVic's Centre for Asia-Pacific Initiatives, is funded by a $2.5 million partnership grant from the Social Sciences and Humanities Research Council. (See federal government announcement, including a list of all partnership grant recipients and co-applicants.)
The project is a partnership of 13 institutions—universities, museums, and Japanese-Canadian community organizations—dedicated to recovering and grappling with this history. (See UVic backgrounder.) It also brings together researchers in three faculties at UVic: Humanities, Law and Social Sciences.
Participating institutions have committed $3 million in matching contributions to supplement the federal grant.
The first four years of the project comprise a research phase and will focus on four locations in the province—Steveston; Maple Rid#8805; Salt Spring Isl#8743; Powell Street in Vancouver.
Acclaimed Canadian writer Joy Kogawa, a member of the project's advisory board, personally experienced the injustices of internment and dispossession in BC when she and her family were forced to move. She says the project reassures her "that injustice is not the final word. I was in grade one [when] we were uprooted and sent off in trains. Our homes fell en masse into the trustworthy hands of the Custodian of Enemy Alien Properties for 'safekeeping.'
"Eventually we all learned what safekeeping meant. Safe, but not for us. Keeping, but not for us. The war ended and none of us returned home."
The travelling museum exhibition is initially expected to launch in 2019 and will be housed at the Nikkei National Museum and Cultural Centre at the conclusion of its cross-country tour. The exhibition will include some artifacts, but will primarily showcase a curated collection of research material including archival photographs with narratives, land deeds, personal statements and government records (such as lists of liquidated property and household contents), as well as interactive GIS maps.
Stanger-Ross says he and the project team want Canadians to understand that this history still matters. "Members of our society continue to be unjustly marginalized, differences among us can still seem insurmountable and future moments of national crisis will inevitably arise," he adds.
"Our team shares the conviction that Canadian society will be better equipped to address these challenges if we continue to engage the most difficult aspects of our past."
Visit landscapesofinjustice.com and read the UVic news release on Aug. 27 (www.uvic.ca/news) to find out more.
Photos
In this story
Keywords: war, history, community, research, Landscapes of Injustice