2016 United Way campaign kickoff
- Genevieve Sneddon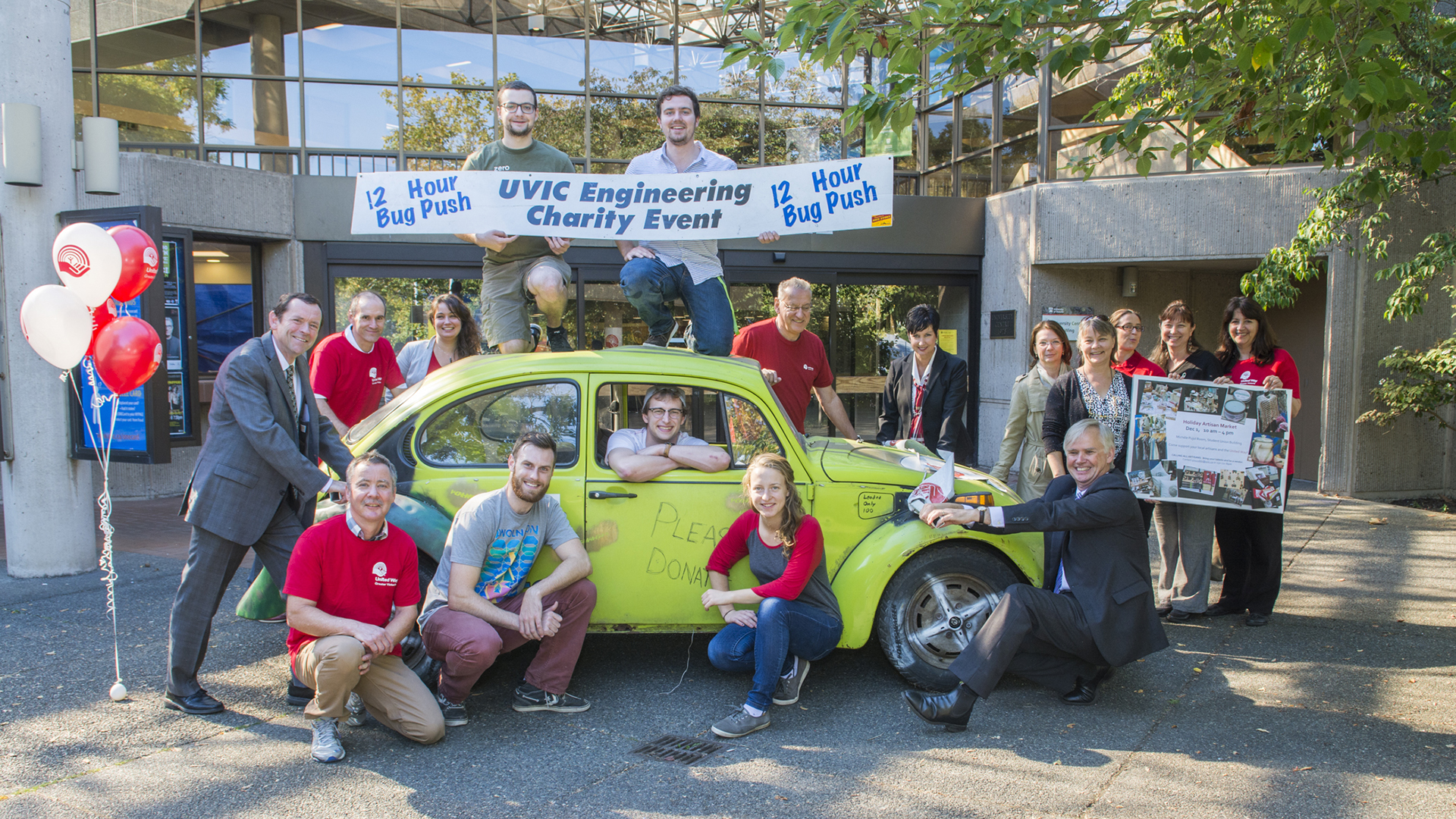 The 2016 UVic United Way Greater Victoria (UWGV) annual campaign officially kicked off on Sept. 29 in the University Centre lobby, with inspiring words from Hazel Braithwaite, Director of the Community Campaign of the United Way Greater Victoria, President Jamie Cassels and Chris Hancock.
This year, UWGV is focusing on the people who have the power to change lives with each contribution they make. In support of this, the UVic 2016 fundraising goal is $275,000, including the pivotal fundraising efforts of the UVic Retirees Association (UVRA). With the help of continuous donors from last year, UVic and UVRA members have already contributed more than $198,000 toward our goal.
Last year, UVic was able to break the $4 million fundraising mark for the UWGV.
There are many ways you can support the 2016 campaign. It's easier than ever to make a continuous or one-time donation online through the UWGV e-pledge site. Simply follow the instructions, and in a matter of minutes, you can change a life with your gift. If you are already currently using pay-roll deduction you can increase your pledge by visiting the e-pledge site as well.
"The greater Victoria community is important to UVic and therefore we are proud to actively support the United Way. By sponsoring over 110 programs locally, United Way funds an array of much-needed services. It is only through the 'Power of You' that we can make a difference," says UVic campaign chair, Director of Campus Services, Jim Forbes.
Supporting the campaign can be as easy and fun as attending the many fundraising events taking place around campus. These include the Plasma Car Races on Oct. 25, Power up the Tower on Nov. 24, and the Holiday Artisan's Market on Dec. 1. Visit uvic.ca/unitedway/events for details. If your department is interested in planning an event, please contact the campaign assistant at unitedway@uvic.ca.
Annual student-led events include the ESS Bug Push and Chillin' for Charity. The LSS already kicked off with a Dunk the Dean event on the 29th. Check the UVic United Way website, Facebook and Twitter regularly for all event updates.
To learn more about United Way and the impact of your donations, visit uwgv.ca.
Photos
In this story
Keywords: philanthropy, united way, student life, community