Psychologist, business prof elected to "rising star" national academy
Peter B. Gustavson School of Business, Social Sciences
- Valerie Shore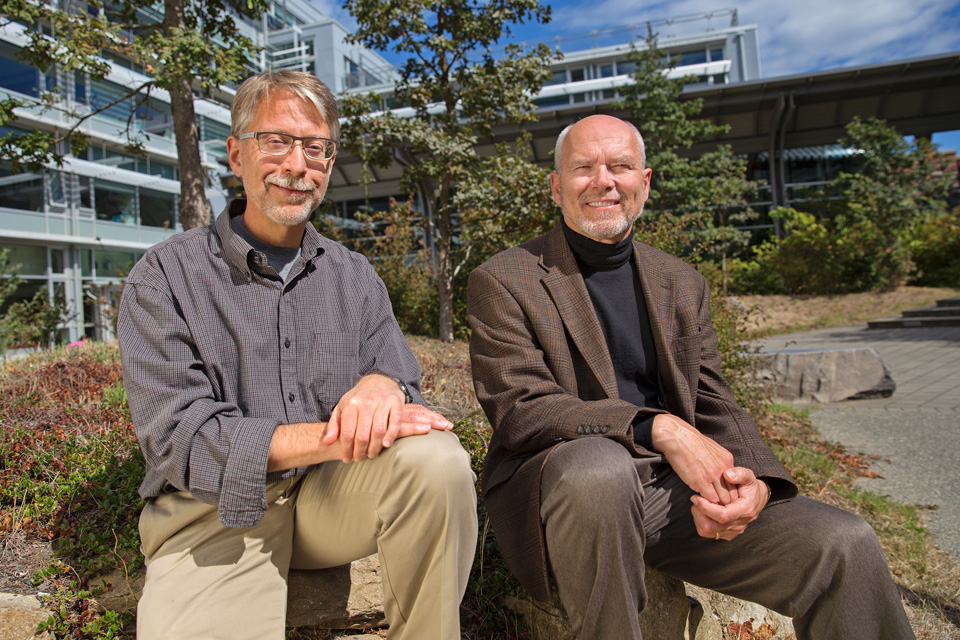 A psychologist probing the mysteries of the brain and a business scholar who investigates corporate social responsibility are UVic's two newest members of the Royal Society of Canada's prestigious College of New Scholars, Artists and Scientists.
Members of the college are elected by their peers and are considered "the emerging generation of intellectual leadership in Canada." To qualify, members must be within 15 years of receiving their PhDs or equivalent.
Clay Holroyd's research focuses on how people detect and correct their errors and how they learn from the consequences of their actions. In particular, he's interested in a specific part of the brain that helps us plan, achieve goals and make decisions, as well as respond to rewards.
The anterior cingulate cortex is a broad swath of neural territory located deep in the frontal part of the brain. It's also an area of the brain associated with multiple neurological psychiatric disorders such as depression, schizophrenia, Parkinson's diseases, substance abuse and obsessive compulsive disorder.
"[The anterior cingulate cortex] has been studied intensively for 20 years but it's function is still very mysterious and highly controversial," says Holroyd. "Our theory for this part of the brain is that it's responsible for selecting and sustaining extended behaviours."
Holroyd, who is the Canada Research Chair in Cognitive Neuroscience, is investigating how this part of the brain functions normally so that treatments for associated disorders can be successfully developed. "The anterior cingulate cortex is one of the largest riddles in cognitive neuroscience," he says. "I find it quite exciting to think that the answer to this puzzle may be within reach."
Recognized as one of the world's most influential researchers in business and economics, Roy Suddaby is an expert on organizational and social change. He's specifically interested in how organizations use symbolic resources—such as legitimacy, authenticity and history—to gain competitive advantage.
"For instance," says Suddaby, "corporations are increasingly recognizing that their history is a competitive resource that they can use to their advantage. It can be used as a marketing tool to create a sense of identity for employees, or to gain an advantage over competitors by appearing environmentally sustainable (commonly known as greenwashing)."
Suddaby is recognized widely for his teaching and research contributions, and is among the Thompson Reuters group of academics who rank in the top one per cent of citations in their field. He's published more than 40 research papers and book chapters and is a much sought-after speaker at leading business schools across Canada and the US.
To date, seven UVic scholars have been elected to the College of New Scholars, Artists and Scientists, which was created in 2014. College members participate on expert panels, mentor promising young scholars, and engage in RSC regional programming.
Photos
Videos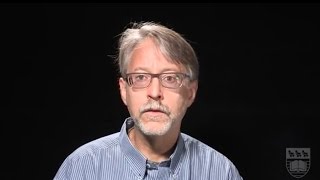 In this story
Keywords: Royal Society of Canada, award, psychology, business, research
People: Clay Holroyd, Roy Suddaby