Orange Shirt Day 2016 at UVic
- Suzanne Ahearne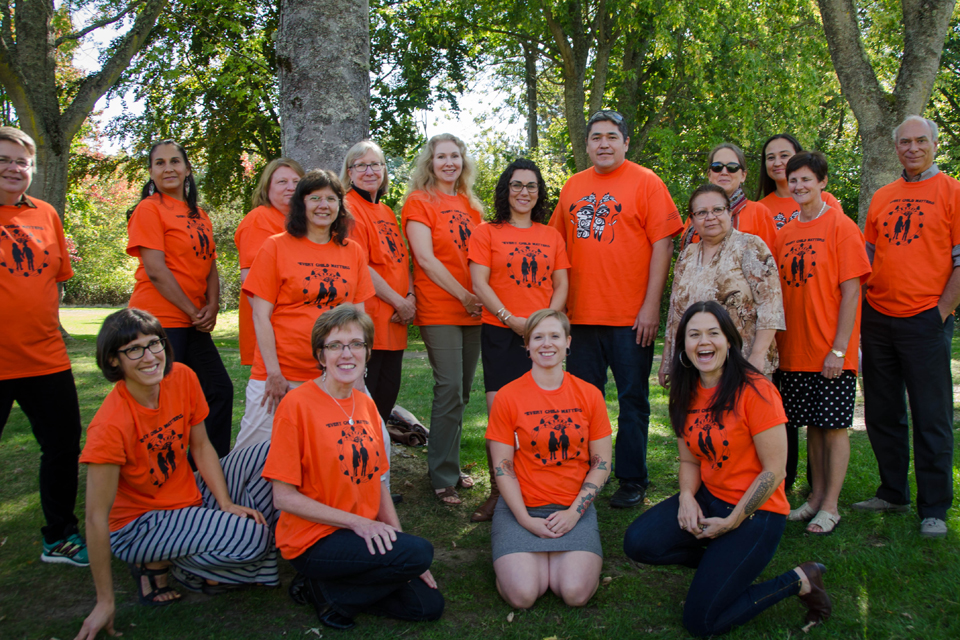 Indigenous Education at UVic joins a growing number of communities, schools, First Nations and local governments in Canada by honouring Orange Shirt Day on September 30—in recognition of the harms the residential school system did to children's sense of self-esteem and wellbeing, and as an opportunity to come together in the spirit of reconciliation and hope for generations of children to come.
The department will be hosting a screening of the film The Pass System followed by a discussion with filmmaker Alex Williams. The event will be held at Cinecenta on Friday, from 9:30 a.m. to 11:30 a.m. They encourage as many staff, faculty and students to join this event wearing orange t-shirts. (Note new location, due to large interest.)
Orange Shirt Day is a legacy of the St. Joseph Mission Residential School (1891-1981) Commemoration Project and Reunion events that took place in Williams Lake, BC, Canada, in May 2013. This project was the vision of Esketemc (Alkali Lake) Chief Fred Robbins, who is a former student himself. It brought together former students and their families from the Secwepemc, Tsilhqot'in, Southern Dakelh and St'at'imc Nations along with the Cariboo Regional District, the Mayors and municipalities, School Districts and civic organizations in the Cariboo Region.
The events were designed to commemorate the residential school experience, to witness and honour the healing journey of the survivors and their families, and to commit to the ongoing process of reconciliation. Chief Justice Murray Sinclair challenged all of the participants to keep the reconciliation process alive.
At the reunion, former student Phyllis (Jack) Webstad told her story of her first day at residential school when, as a six year old, her shiny new orange shirt was taken from her.
It has become an opportunity to honour the Indigenous peoples whose families and communities have been impacted by these federally funded, church-run schools and to keep the discussion on all aspects of residential schools happening annually.
What we refer to now as the residential school era began in the early 1870s, with the last school closing in 1996. More than 150,000 Indigenous, Metis and Inuit children attended these schools, with an estimated 80,000 survivors living today.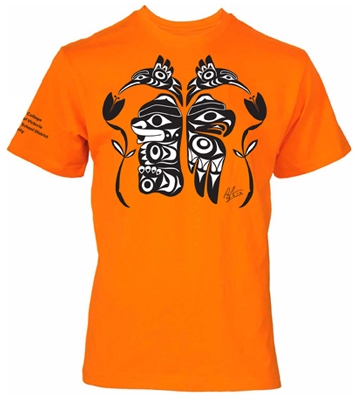 The date was chosen because it's the time of year in which children were taken from their homes to residential schools, and because in schools it's an opportunity to set the stage for anti-racism and anti-bullying policies for the coming year.
Education and Social Sciences are two of the faculties at UVic that purchased t-shirts for faculty, staff and students to wear on Friday.
"Every Child Matters" t-shirts are available at the UVic Bookstore for $16.99. These t-shirts—designed by Camosun College student Bear Horne—are a collaboration between Camosun College, UVic, Greater Victoria School District and VanCity. Proceeds from t-shirt sales at the UVic Bookstore will support emergency bursaries for Indigenous students at UVic.
---
What: "The Pass System" by Alex Williams
When: Friday, Sept. 30, 9:30 a.m. to 11:30 a.m.
Where: Cinecenta, UVic Student Union Bldg.
Watch the trailer:
Photos
In this story
Keywords: Orange Shirt Day, colonialism, reconciliation, Indigenous, community