Hundreds of generations of settlement benefit old growth forest
Social Sciences, Graduate Studies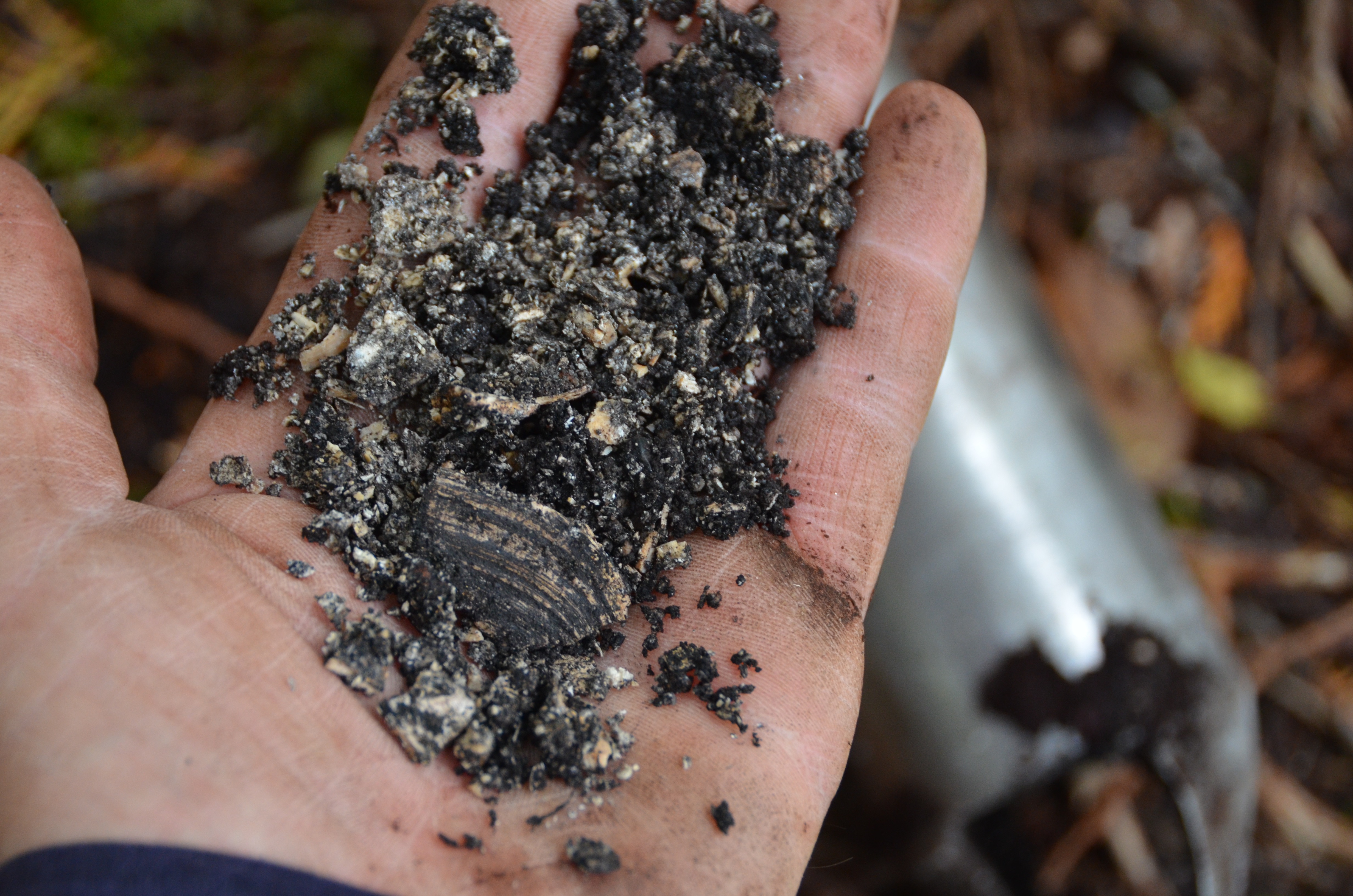 The trees of the Great Bear Rainforest tell a tall tale that happens to be true: a new study published today in the journal Nature Communications by researchers affiliated with the University of Victoria, the Hakai Institute and the University of Waterloo shows for the first time that trees near former First Nations villages on BC's Central Coast have grown taller, wider and healthier than those in the surrounding forest—as a direct result of human habitation and long-term intertidal resource use.

Over five hundred generations of coastal First Nations have left behind deep shell middens (sometimes more than five metres deep) which in turn deposited highly beneficial nutrients into the soil.

"For more than 13,000 years, humans have been transforming this landscape and the forests have thrived from the relationship with coastal First Nations," says ecologist and lead author Andrew Trant, who conducted this research as a Hakai post-doc with the Starzomski Lab at UVic and is now an assistant professor at the University of Waterloo.

One of the research sites is the same beach on Calvert Island where early evidence of the oldest human footprints in North America was recently discovered.

The new paper, "Intertidal resource-use over millennia enhances forest productivity," is co-authored by six other researchers including UVic PhD candidate and Hakai scholar Kira Hoffman, whose recent study on the common occurrence of forest fires in the region was published earlier this month in the journal Ecosphere and is also featured on the Hakai blog.

Trant was funded through the Hakai Institute. Hoffman received funding from the Natural Sciences and Engineering Research Council.

Link to uWaterloo news release
Link to Nature Comms articles
 
A media kit including an infographic and high resolution photos is available at this Dropbox link.
-- 30 --
Photos
Media contacts
Dr. Andrew Trant (former Hakai post-doc in UVic's Starzomski Lab; now at School of Environment, Resources and Sustainability, University of Waterloo) at 250-686-3251 or atrant@uwaterloo.ca
Dr. Brian Starzomski (Ian McTaggart Cowan Professor, School of Environmental Studies / Starzomski Lab, UVic) at 250-853-3564 or starzom@uvic.ca
Kira Hoffman (Hakai scholar and PhD candidate, School of Environmental Studies, UVic) at khoff@uvic.ca
Anne MacLaurin (Social Sciences Communications) at 250-217-4259 or sosccomm@uvic.ca
Tara Sharpe (University Communications + Marketing) at tksharpe@uvic.ca
In this story
Keywords: forestry, graduate research, research, Hakai, Indigenous, plants, ecology, history
People: Kira Hoffman