Newly named Michael Williams Building honours a legacy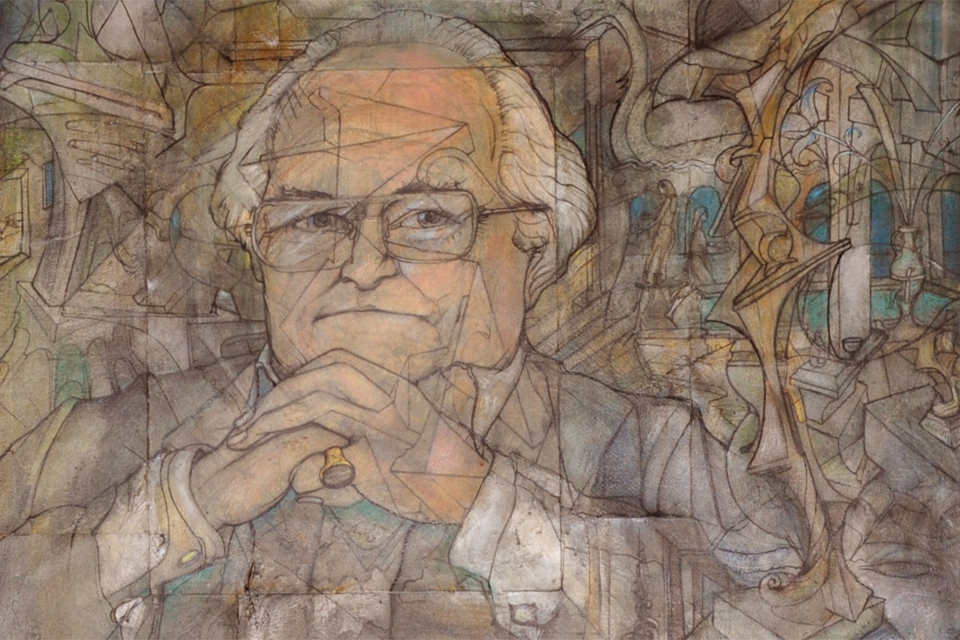 The University of Victoria today is honouring the legacy and generosity of the late Michael Williams—devoted local philanthropist, respected heritage property developer and long-time patron of the arts who passed away in November 2000—with the official naming of the university's administrative services building as the Michael Williams Building.
UVic was the main beneficiary of the Williams estate in 2001. Williams' gift, with a net value at the time of $17 million, remains the single largest donation from an individual in UVic's history. His properties continue to provide a revenue stream to support the university's academic mission.
"Michael's gift has had a vital and lasting impact on our university and on our community," says UVic President Jamie Cassels. "His estate gifted to the university more than 15 years ago—including an exceptional private art collection of Indigenous, Northwest Coast and contemporary art, as well as his beautifully restored downtown heritage properties—continues to help UVic cultivate a creative academic advantage for our students and researchers."
The assets bequeathed to UVic were primarily in the form of real and personal property including Swans Hotel & Brewpub as one of nine city properties, as well as an extensive fine art and antique collection valued at the time at more than $3 million. The university discussed with local groups and individuals how best to honour the wishes of Williams and also fulfill the university's academic interests in support of creative activity and community engagement.
"I have had the great pleasure over the past eight years of helping students build upon Michael Williams' vision by working with his art collection in community-oriented projects," says Carolyn Butler-Palmer, who is the Williams Legacy Chair in the Modern and Contemporary Arts of the Pacific Northwest. "And it's truly through our students that his legacies live on—in communities here, as well as Vancouver, Regina, Toronto, Montreal and even back in England, where Michael came from."
The Williams art collection continues to serve as an important point of entry for UVic students to develop a critical curatorial process in relationship to the larger community and has also strengthened community access to university programs, activities, facilities and knowledge.
A media kit containing high-resolution images of the art on display in the newly named Michael Williams Building is available to media at this Dropbox
link
.
A backgrounder is also available.
-- 30 --
Photos
Media contacts
Tara Sharpe (University Communications + Marketing) at tksharpe@uvic.ca
View the backgrounder.
In this story
Keywords: administrative