Honorary Degree for Reconciliation Activist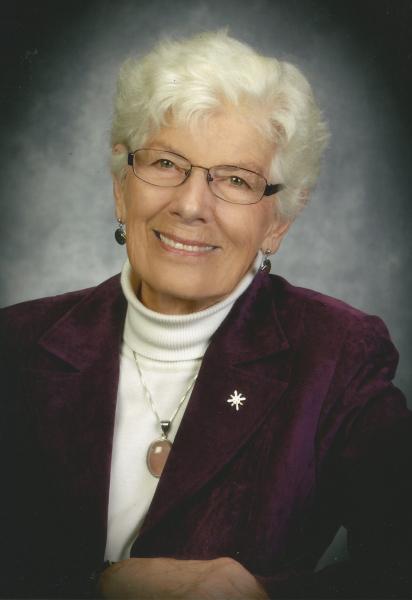 Mavis Gillie, an effective advocate for Aboriginal rights and reconciliation, particularly in Canada's North and British Columbia, will be granted a UVic honorary degree.
The university's highest honour will be presented to Gillie, 88, at a special convocation ceremony on March 9 in the University Club of Victoria.
In her younger years, Gillie spent a decade in the Northwest Territories and it was there that the plight of First Nations peoples captured her attention and ignited her lifelong activism for justice and healing between Aboriginal and non-Aboriginal communities based on moral and spiritual grounds.
After moving to Victoria and during the Mackenzie Valley Pipeline Inquiry in the 1970s, Gillie was a founding member of Project North (Victoria Chapter), which offered assistance and support for the Dene and Inuit in their opposition to the pipeline project.
Her later work included aiding First Nations in opposing logging in Haida Gwaii and the Stein River Valley, and organizing support for the Nisga'a Treaty.
Gillie's activism has been carried out through the Anglican Church, Project North and Aboriginal Neighbours (for which she is also a founding member).
Her honorary degree nominators point to Gillie's tireless commitment to correct injustice wherever it is found – in government and church policies, community attitudes, or individual bias. They note that she is equally comfortable in Aboriginal communities, churches, corporate boardrooms or the halls of the legislature.
Through all of her work her unassuming, cooperative and respectful approach to finding concrete solutions to the issues have made her loved and revered within First Nations and settler communities.
Photos
In this story
Keywords: convocation