Propelled by a passion for public service
- Julie Sloan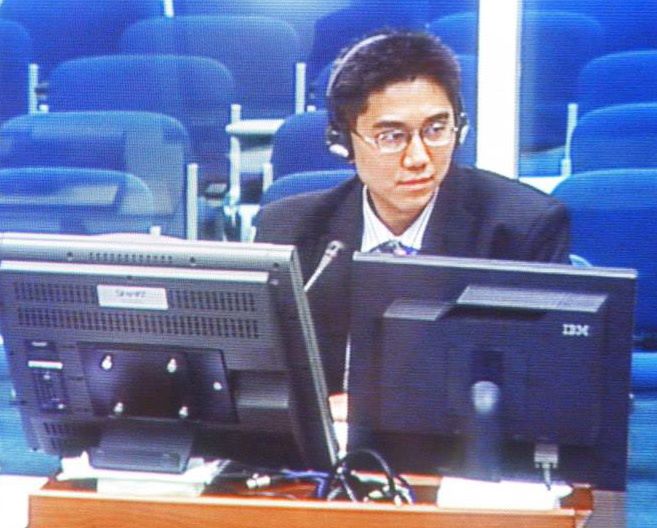 Summarizing and reviewing court transcripts for the defence. Analyzing evidence and disclosure from the prosecution to the defence. This might seem like a typical day of work for a law intern, but when you're doing it at The Hague's International Criminal Tribunal for the former Yugoslavia, it's anything but normal. 
From May to August 2013, Joash Fang—who graduates this November with his UVic law degree—worked as an intern with the standby defence team assigned to Radovan Karadzic, the former president of the Serbian National Party. The prosecution alleged that Karadzic supported crimes against humanity, genocide and forcible transfer of populations during the Balkan conflicts of the 1990s. He was a fugitive until 2008, when he was arrested in Belgrade and extradited to The Netherlands to stand trial at The Hague. 
Joash, who secured the internship largely through his own efforts, understood the magnitude and importance of the work he was doing. 
"The case was enormous—one of the largest in international criminal law history. The trial chamber heard sworn testimony from over 1,200 witnesses and entered over four million exhibits into evidence," explained Fang. "My role as an intern involved summarizing and reviewing court transcripts for the standby defence team. I was also required to analyze evidence and disclosure from the prosecution to the defence." 
As a student of law, the opportunity to watch how trial counsel prepared and conducted direct and cross-examinations of witnesses was invaluable training for Joash. "I also enjoyed being able to see the day to day workings of an international criminal tribunal. It was a truly international work environment with legal counsel, staff, and interns from every corner of the globe."  
Joash is no stranger to international life. Born in Singapore, he moved to Vancouver when he was 12. Fluent in French, he also speaks German and Mandarin. 
Joash's experience at The Hague had a significant impact, encouraging him to pursue a legal career in the public interest. However, those seeds had already been planted when he was a clinic assistant at one of Access Pro Bono Community Legal Clinics from 2006-09. In 2014 he also worked as a mental health advocate with Access Pro Bono's mental health team, representing patients who had been involuntarily detained under BC's Mental Health Act. "I interviewed patients and reviewed medical documents, and made submissions at mental health review board hearings on behalf of patients," Joash recalls. "I also conducted direct and cross-examination of witnesses and medical professionals during the hearings." His contributions did not go unnoticed, and he was awarded a Law Foundation Public Interest Award in 2015.
Joash takes a wealth of international and pro-bono experience with him into his current work articling with Legal Aid Ontario in Toronto, where he hopes to sit for the Bar exam in 2016. While he remains open to many career possibilities, he says he'd be very happy to permanently practice law with Legal Aid Ontario. 
Photos
In this story
Keywords: law, convocation, international, student life, graduate research
People: Joash Fang