UVic student wins prestigious national award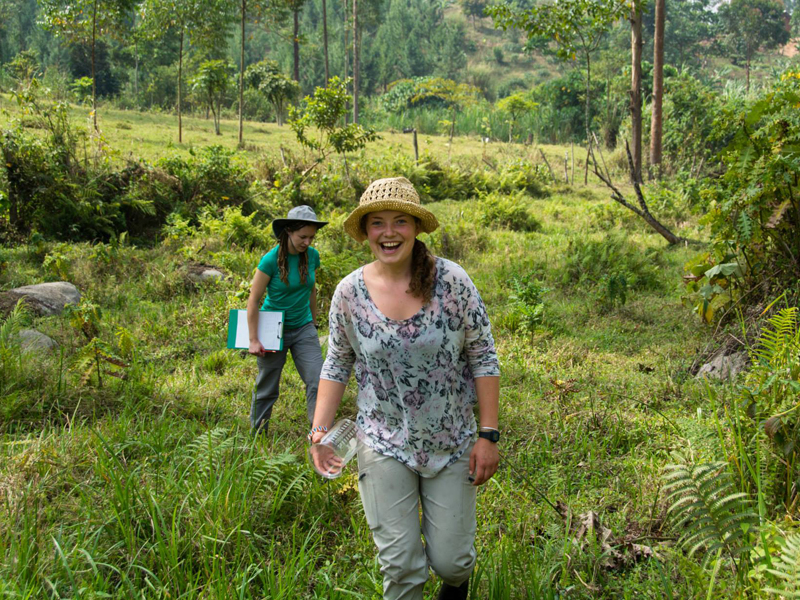 A tireless volunteer for social justice and environmental causes and a committed learner who has travelled the globe in the course of her undergraduate studies at the University of Victoria has won a 3M National Student Fellowship.
Navarana Smith, a third-year double major in biology and environmental studies, is one of 10 Canadian undergraduates to receive the award, which celebrates outstanding student leadership. The fellowship includes a $5,000 cash prize.
Smith's hands-on learning experiences as a UVic student have helped shape her perspective on life and have motivated her academic pursuits. She's looking for ways to give more students an opportunity to engage in community-based research at UVic.
"The world needs all the brainpower it can get to grapple with the social and ecological challenges of our time," she says. "Yet students—and people everywhere—are overworked and exhausted. We need to find a way to foster commitments while being realistic about pressures on time."
One way to do this: make community engagement a priority in course syllabuses. "If more courses had an outreach component—including community-level publications, partnerships, and presentations of assignments —students might have higher retention and greater investment in the academic material," she suggests.
Outside of class, Smith has coordinated monthly trips through the Sierra Club for students and community members interested in sustainability themes. With UVic's student-run environmental magazine, ESSENCE, she visited classrooms to generate interest in joining discussions on social justice and sustainability issues. She helped to coordinate UVic's Environmental Round Table (UVERT) and, in 2013, was selected to represent UVic at the World Student Environmental Summit in Germany.
As part of the 3M fellowship, Smith will travel to Vancouver in June for the annual conference of the Society for Teaching and Learning in Higher Education (STLHE). While there, she'll join her fellow awardees in developing a cross-Canadian collaborative project with the goal of enhancing teaching and learning at the post-secondary level.
The award is presented by 3M Canada in partnership with the STLHE. Another UVic student, Tye Landels, was one of 10 recipients last year. The long-standing 3M National Teaching Fellowship for university professors was used as a model for the 3M student fellowship which was launched in 2012.
Note: A high-resolution photo is available upon request.
-- 30 --
Photos
Media contacts
Navarana Smith (3rd year, BSc, Biology and Environmental Studies) at 250-477-8977 / 403-678-3086 or navarana@uvic.ca
Erin King (Science Communications) at 250-721-8745 or scieaco@uvic.ca
In this story
Keywords: 3M, student life, biology, environmental studies
People: Navarana Smith